Happy Friday everyone, am I glad it's the weekend! We have been an ill household all week, first Nik then Dexter and now me, I'm hoping that maybe a glass of wine or two later on this evening (for medicinal purposes only of course) will help shift it! If not then there is always the Christmas Sherry! To end the week I have this beautifully chic and modern Lithuanian wedding to share with you that has been sent into me by Diana Zak Photography. It's a very elegant affair with a stunning couple. I am just loving that dessert table and Aiste's eye make up. Have a good Friday everyone!
'Our wedding day was the greatest day in our life. Everything was more than perfect'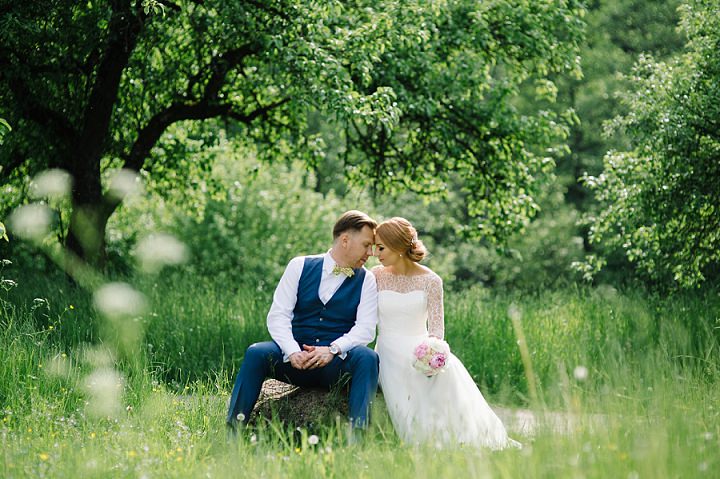 Aiste and Darius were married on 5th June 2015 at St.Nicholas Church in Vilnius, Lithuania 'This church felt really cozy and beautiful. We had 45 guests in total and we started to plan our wedding 9 months before the wedding day.
How they met
Our passion is dancing and our first eye contact was in a cocktail bar.  3 and a half years it took till we became family.
The Proposal
Darius: It was the most nervous day during our relationship. I was planning everything half of a year. I never thought that this step in the life takes so many emotions.
Aiste: Friday, 18th of July, Darius invited to go to Trakai. We took a boat and had really great time. Then he took a ring and… now is hard to remember what exactly he was saying I was so happy.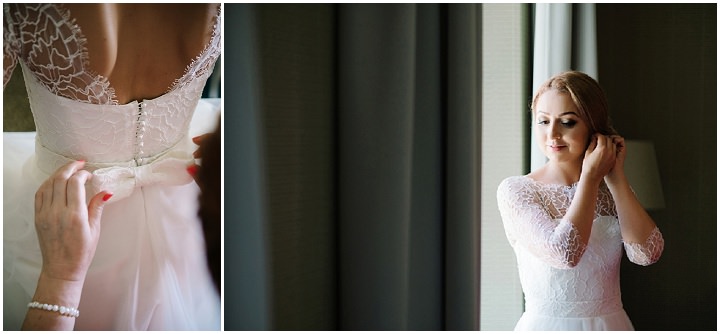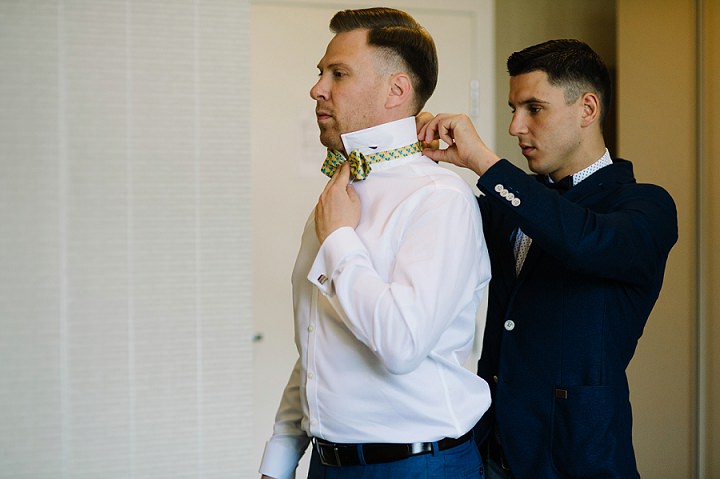 Where did you splurge and where did you save
It is difficult to save when you are planning your wedding, but we tried to do this. We didn't save on photographer, clothes, wedding rings and location where to have our dinner. It is possible to save on various trifles as decorations and etc.
How did you allocate your budget
First we decided our budget what we can afford. Then we did excel table with all services what we will need.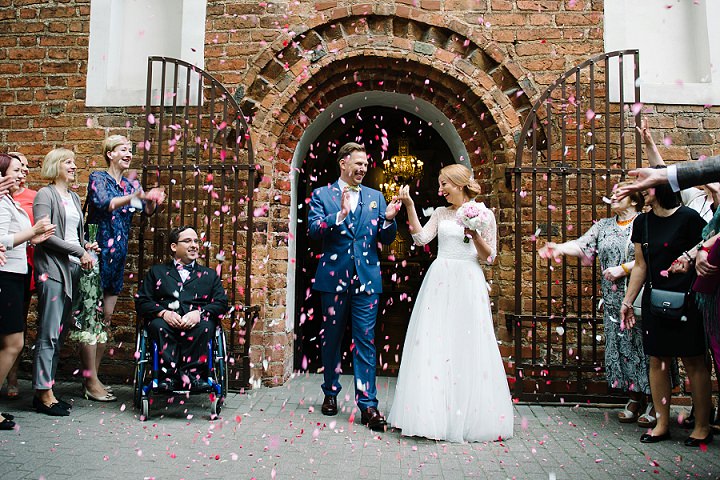 How did you choose your photographer
We looked to few photographer portfolios, checked prices. Then decided to meet with few of them. Meet Diana we felt good impression, we find a common language what is really important. We had photo session before the wedding and after that we didn't had any more question about our decision.
The Dress
I created my wedding dress by myself and then I found great professional dressmaker who implement my dreams. Combine to the dress I found my shoes in one store.
The Suit and Bridesmaids
We bought suit suitsupply.com, shoes and other clothes and accessories we bought in London.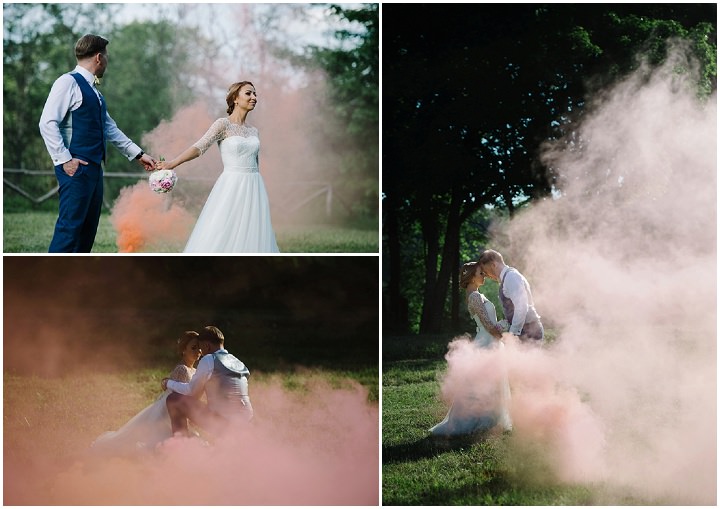 Flowers
Bride bouquet was peonies.
Decoration
Our decision was to order a decorator of all wedding day

Food
For starter we ordered buffalo mozzarella and tomato snack. Main course guests had opportunity to choose: grilled salmon fillet / chicken breast with pumpkin / pork tenderloin with bone.
Entertainment
The whole evening was mentored by event presenter with DJ. Great surprise for all guests was magician show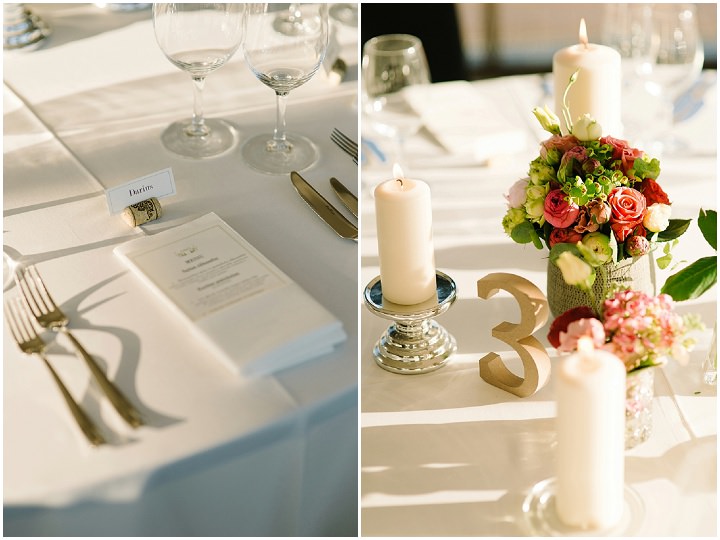 Special Moments
All day was a highlight of wedding day. It is difficult to exclude something.
Advice to other couples
During the planning try not to argue about everything, find the compromise in all questions. And during the big day try to enjoy each other, do not try to change anything and just be You.
Biggest surprise
Because we planned everything together, for me (bride) the biggest surprise was groom and all guys dance for me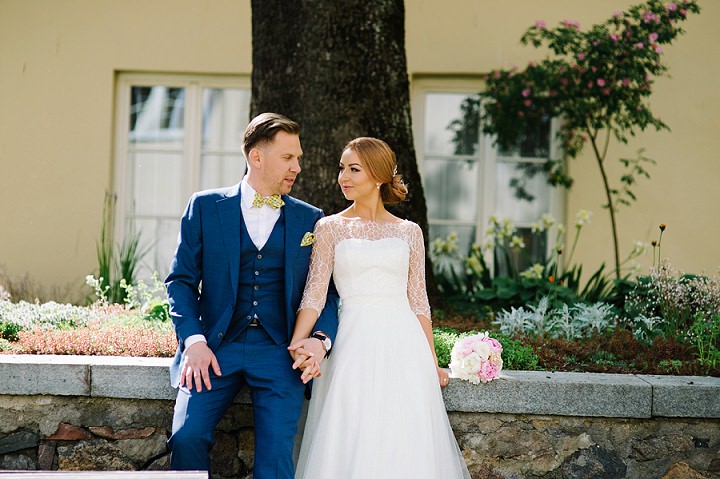 Supplier Shout Outs
For more information on Diana's work please go to:
www.dianazak.com / www.dianazak.com/blog / FACEBOOK /
I: diana_zak_photo / PINTEREST
My name is Diana. My business name – Diana Zak photography. My style is cozy, simple, emotional and stylish. I always try to capture real emotions and to tell a story.
Due to an email issue if you have emailed me between the 2nd & 9th of December, please resend it.
X