Today's wedding is an absolute beauty, brought to you by Meigan Canfield Photography It's a wedding filled with beautiful modern ideas, mixed with soft romantic touches. Lindsay and Jaron were married on 22nd July 2017 at Moss Denver, in Denver, Colorado. It's an industrial venue, with a large open space, yet they managed to make it feel warm, intimate and full of romance. With the soft tones and colours that they used and the mixing in of modern aspects like the geometric shaping, the cool cake table, along with the hanging greenery and table garlands, really juxtaposed the styles. I am sure you will agree, the results are beautiful. I love Lindsay's BHLDN gown and the inclusion of their puppy is a wonderful touch. A stunning wedding I'm sure you will love as much as I do.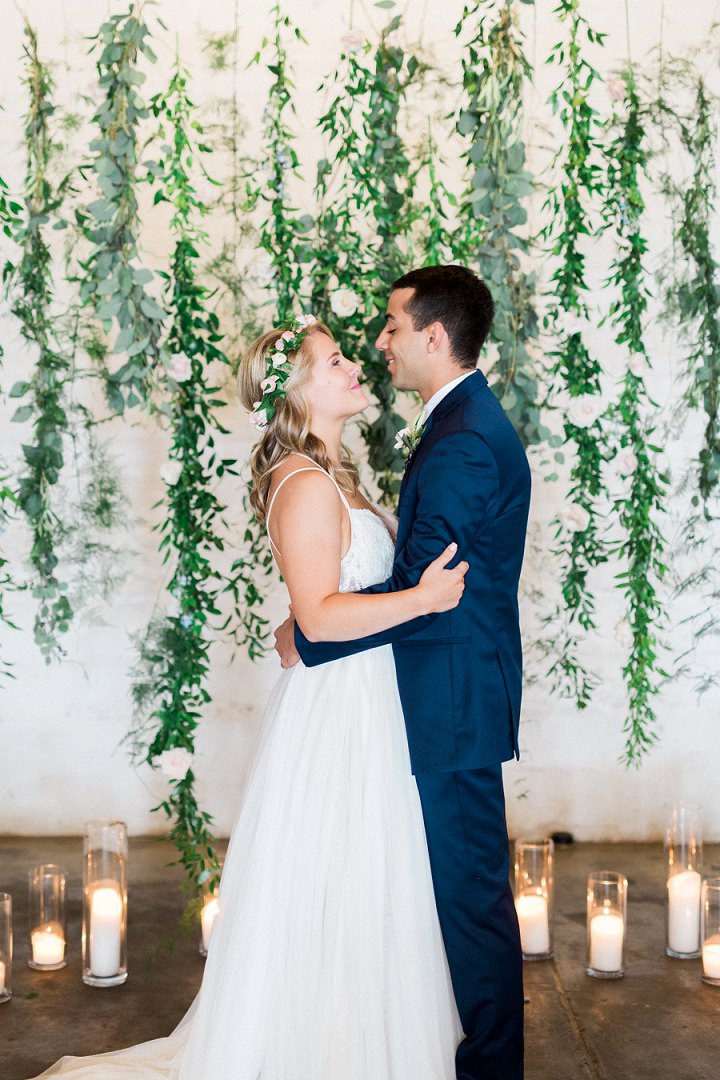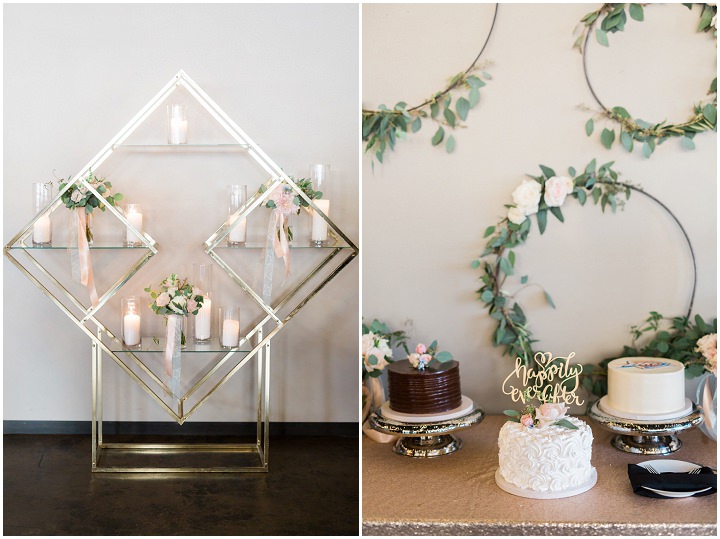 Meigan the photographer tells us more about the day
Lindsay was my Freshman gymnastics buddy in High School.  She was the cutest, most appreciative, giving person and I remember feeling so grateful that I was paired with her!  Fast forward almost a decade and this adorable lady is getting married!  Her eye for detail and interest making this wedding both fun and unique were amazing!  The venue is so beautiful to begin with, and paired with her green and chic designs, the wedding was nothing short of magnificent.  I am typically a natural light photographer, but this indoor wedding was definitely one for the books!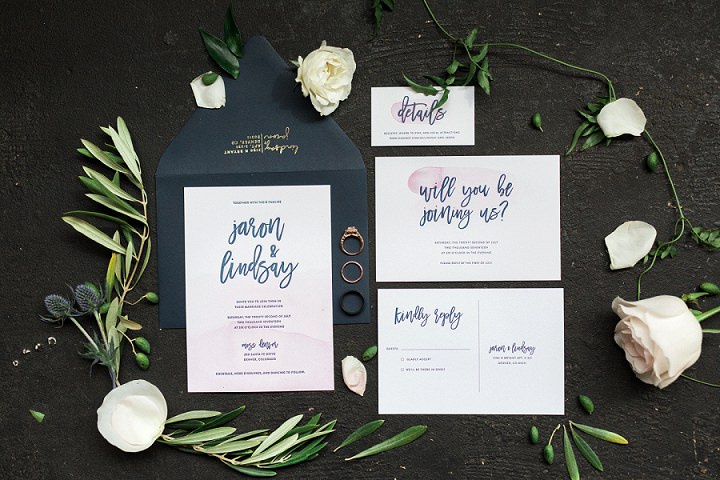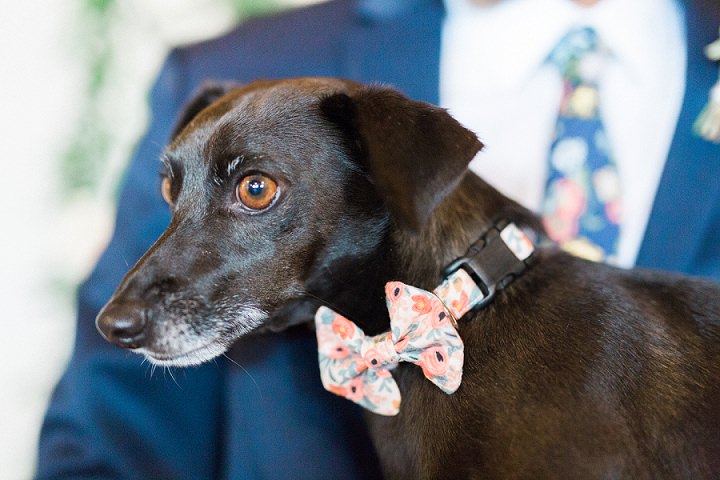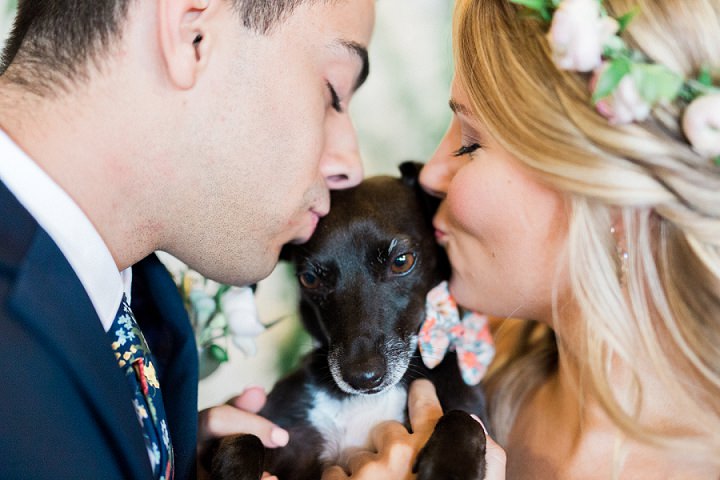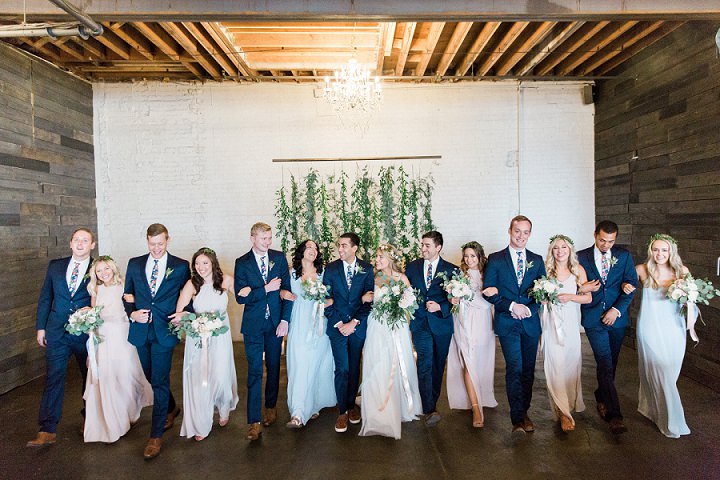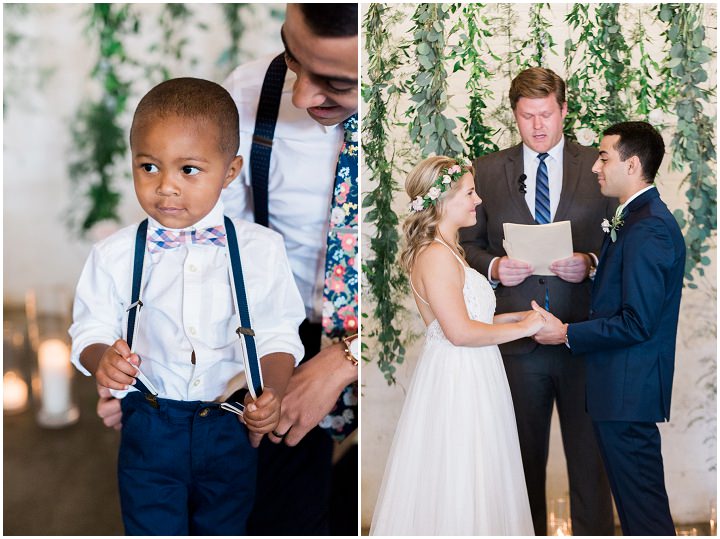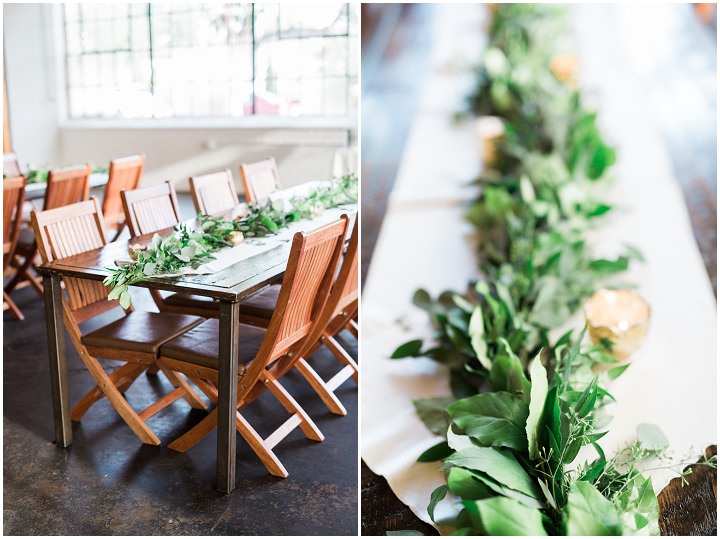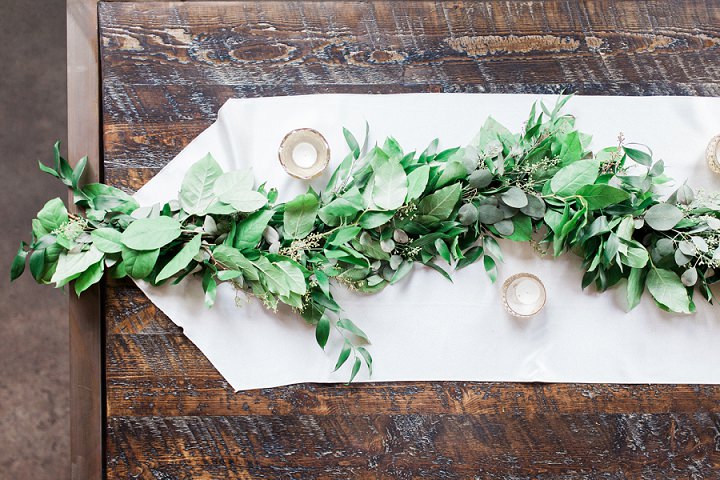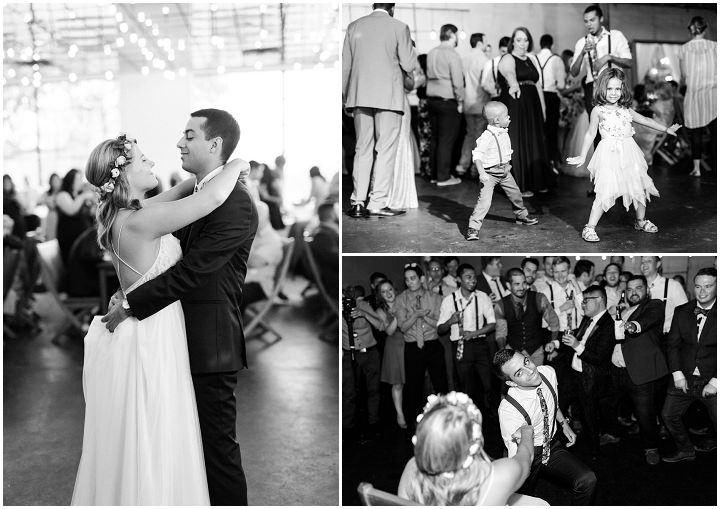 Supplier Shout Outs
Fore more information on Meigan Canfield Photography go to
www.meiganphoto.com / [email protected] / www.meiganphoto.com/blog/ FACEBOOK / PINTEREST / INSTAGRAM