Well hello Friday, boy am I pleased to see you! It's been a truly eventful week here at Boho HQ, so much going on at the moment, I feel like I could sleep for a week! How about you? To finish the week I have this stunning Hindu wedding, that is so full of colour, fun and energy, I just know you are going to love t!
Philippa and Anurag's were married at Bendooley Estate with the reception at the Berkelouw Book Barn in New South Wales on 13th May. The thing I love most about this wedding is the wondeful smiles from everyone involved, it looks like every single person is having so much fun, no one is left out and every guest is up on their feet really getting involved with the celebrations, a truly magical day! I just love the outfits, the colour and of course that wonderful first look. Big thanks to Hilary Cam Photography for the gorgeous images.
'Amazing from start to finish.  A Perfect Day'
Hilary tells us more about this amazing day
Here is the vibrant Hindu ceremony which had many rituals and blessings and an explosion of colour, dancing and laughter. The night before Philippa and Anurag took part in separate celebrations amongst close family and friends where they had their hands intricately painted with henna and by mid-morning, dressed in traditional garb.
Philippa and her bridesmaids had transformed, looking like Bollywood stars. We attempted to surprise Anurag by having Philippa sneak up behind him for a first look. The jingling bells and bracelets may have given her position away however Anurag still looked shocked and surprised when he saw Phillipa in traditional Indian outfit.
We took the couples location photos around the beautiful Bendooley Estate and inside the rare book department.
Now for what I believe was everyone's favourite part of the day, the Baraat ceremony. The Baraat is wedding procession where the groom travels to the bride's house accompanied by his family and friends, with music, dancing and singing. Eventually the procession arrives at the brides house where they are welcomed by her family friends. Playing Indian hits over a portable amplifier, Anurag's party danced their way towards Philippa's group at the lodge. When they got close Gangnam style started to play which resulted in an impromptu dance off in the street between the bridesmaids and the groomsmen. This was followed by the two families coming together and everyone dancing as one group.
Their mesmerising Hindu ceremony was conducted by Sri Rama Ramanuja Achari and they exchanged garlands (in the first ceremony Philippa swiftly put the wreath over Anurag's head first – tradition says the winner is the dominant one.) They tied knots made offerings to the sacred fire, took the 7 steps together and made promises to last 100 Autumns. The reception was held at the incredible Berkelouw Book Barn where everyone danced the night away.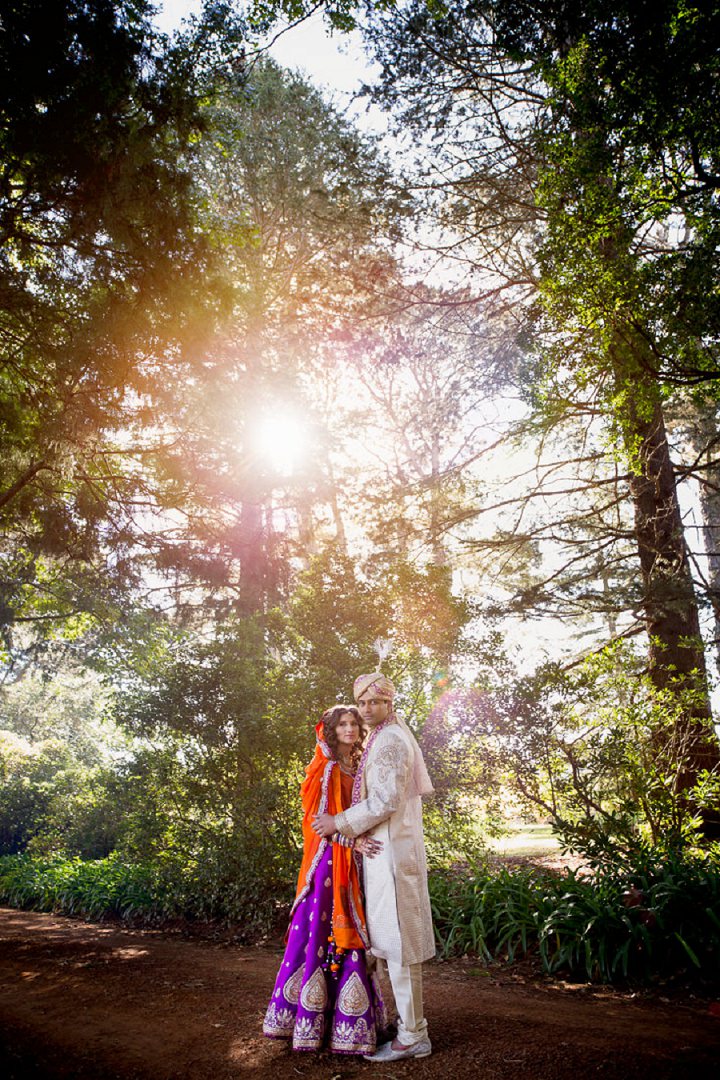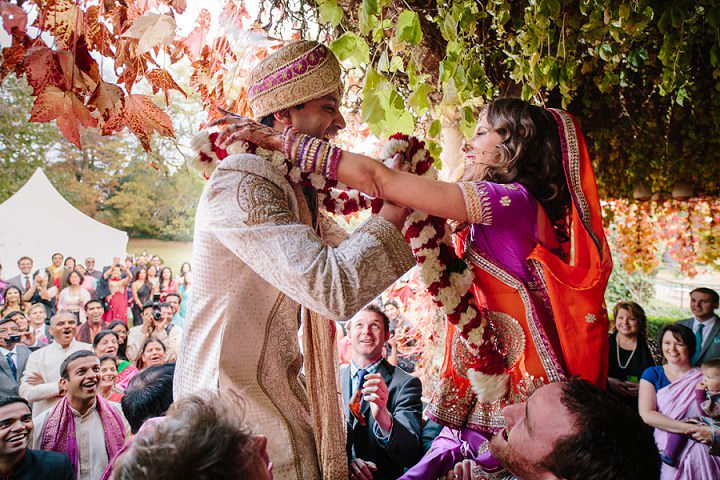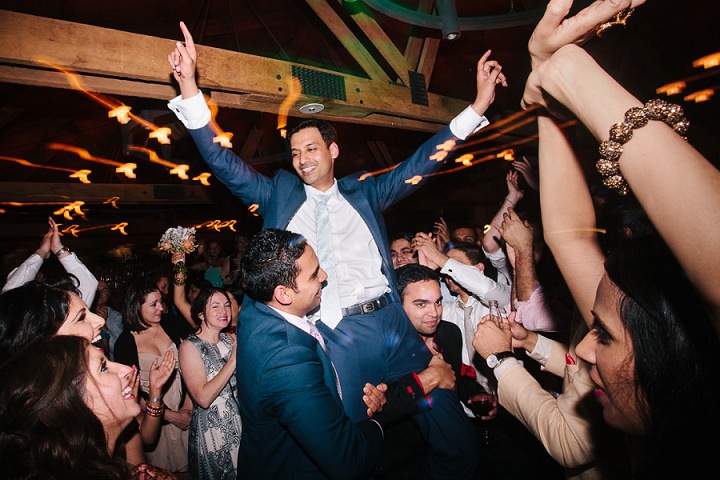 Supplier Shout Outs
Flowers – www.natiroses.com.au
Hair/MUA – www.simonajanek.com.au
Venue – www.bendooleyestate.com.au/home
DJ – www.xydj.com.au
Video – www.iheartproductions.com.au
For more information on Hilary Cam Photography go to:
www.hilarycam.com.au / www.hilarycam.com.au/blog / FACEBOOK / PINTEREST