Well hello Friday, how are you all? I am super excited for the weekend, what about you? Do any of you have any wedding you are attending? Maybe you are in a wedding party? Or maybe you are getting married this weekend? If so I wish you all the best and hope you have an amazing day. I am off to see Aladdin at the cinema tomorrow and then my niece's birthday party. I am also preparing for my second trip of the month as Nik and I are off to Dubrovnik on Thursday for a few days. No sooner have I unpacked from Ibiza than I am packing again, it's a busy old month! I do have a super cute wedding to share with you today. Lauren and Garret were married on 9th March 2019 in Katy, a city just west of Houston, Texas. However, their wedding wasn't any normal wedding. This wedding was a surprise wedding for their guests who thought they were coming to their wedding shower, Tabatha O'Brien Photography has captured the moment that Lauren and Garret tell their guests they are actually at their wedding and it's priceless!
Surprise boho wedding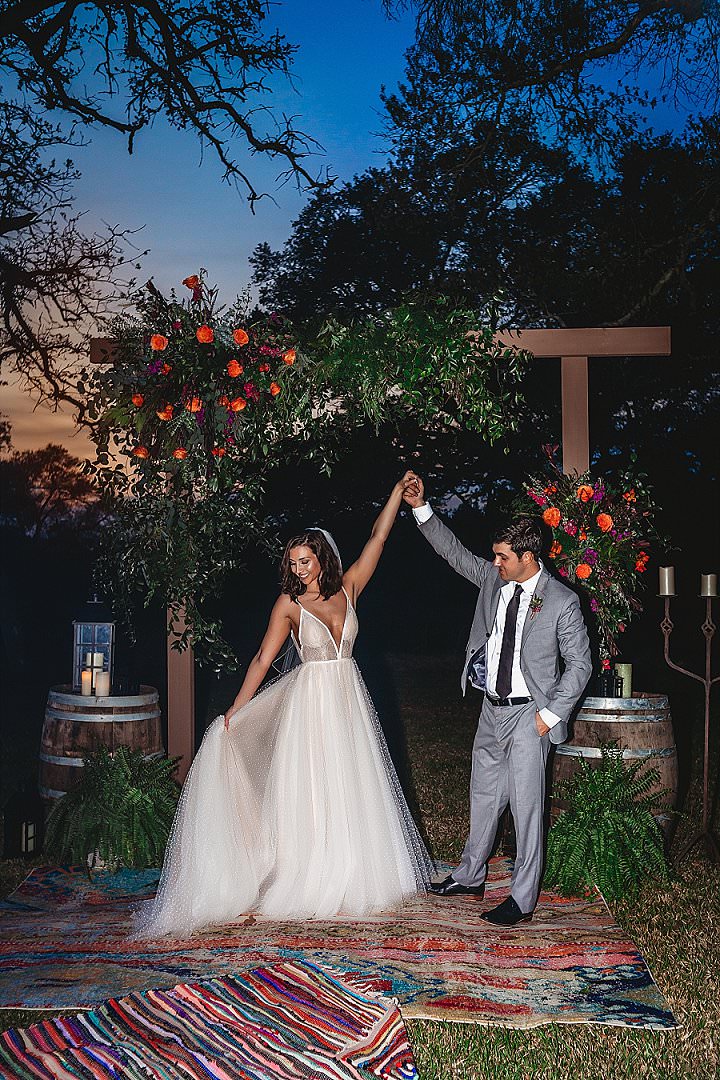 Tabatha tells us a little more about the day
Have you ever heard of a surprise wedding??? Lauren and Garrett invited everyone to their wedding shower that was actually their wedding! Everyone was so shocked and thrilled! Lauren is actually my best friends sister. Do you know how hard it was to keep this a secret!!!!
Supplier Shout Outs
For more information on Tabatha O'Brien Photography go to