Todays wedding is very special to me as it is comes from my home town of Sheffield. What I love about Sheffield is it's versatility, with rolling hills surrounding us, it is a gret location for a country wedding, while at the same time the city centre lends itself perfectly to a more urban or modern wedding day. Todays couple Rachel and Robert are city dwellers so decided that a city centre wedding would be perfect. They chose the Millennium Gallery as their venue, which is one of my favourite venues in Sheffield, and one I have planned many weddings in the past. It is clean, modern and full of light. They also mixed in bright pops of pink and orange into the day, which works perfectly against the white background of the Galley. The day has been captured perfectly by Mark from Tierney Photography, who knows the Sheffield area brilliantly, so was able to use many a landmark within the photos.
'A unique, perfect day, filled with personality, humour, fun and love. One we shared with special and supportive family and friends.'
Rachel and Robert were married on 4th April 2015 at Millennium Gallery (Sheffield City Centre). 'We think country and manor house weddings look beautiful, but they're not our style at all. We're both from a busy, bustling city so we wanted a modernish wedding and so the Millennium Gallery seemed perfect. It's a gorgeous space, right in the heart of our own city, all windows and glass, an empty canvas for us to paint on. It's not well known for its weddings, but there's something in that that makes its special. We had 90 guests in total. We got engaged about 4 years ago and started planning out how we wanted everything to look without actually picking anything, but then I wanted to go back to studying part-time and Rob wanted to volunteer in a school, both to benefit our future careers, but choices that meant money would be less and we had to make a decision to put the wedding on hold. We started up again in Jan 2014 when we were more stable, we knew exactly what we wanted from all the research at the start and just had to get the ball rolling.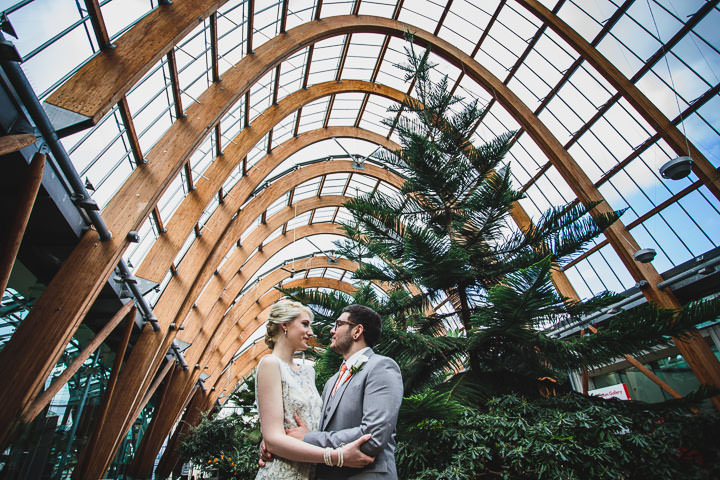 How they met
We met years ago when two of our friends were dating, I was determined not to settle down but my friend was adamant I had to go on a date with Rob, and Rob was adamant he'd change my mind about dating. You only have to meet Rob a few times to fall in love with him.
We had our 6 year anniversary 3 days after the wedding, we wanted a Saturday to make it easy for everyone, but we chose the closest to our then anniversary.
The Proposal
Rob had been planning a while and looking for a ring he tells me, but he unexpectedly found one while we were on holiday and tried to keep it a surprise. I sensed something was happening and by the time we got home I was asking him all the time what was going on, so he had to push up his plans and change them. He took me out for a lovely Italian meal and then we went walking through the peace gardens in Sheffield, and to the indoor "Winter Gardens," which happens to be joined with the Millennium Galleries. He asked me on one of the benches in there, but I wouldn't say YES until he got down on one knee! We took a few photos in the Gardens on our wedding day.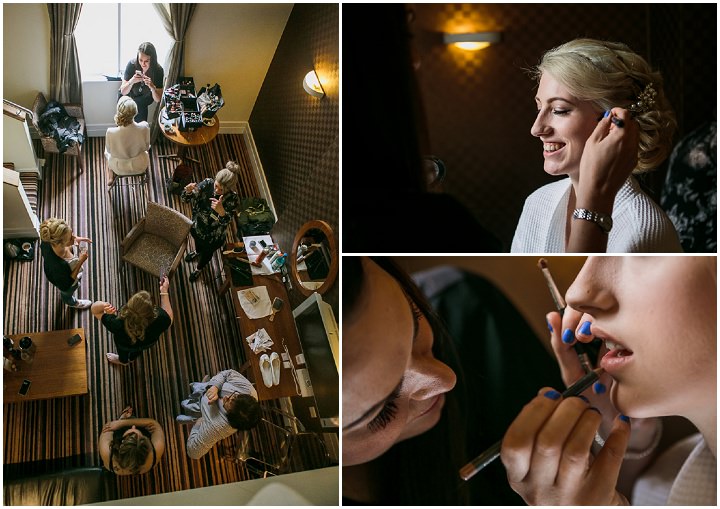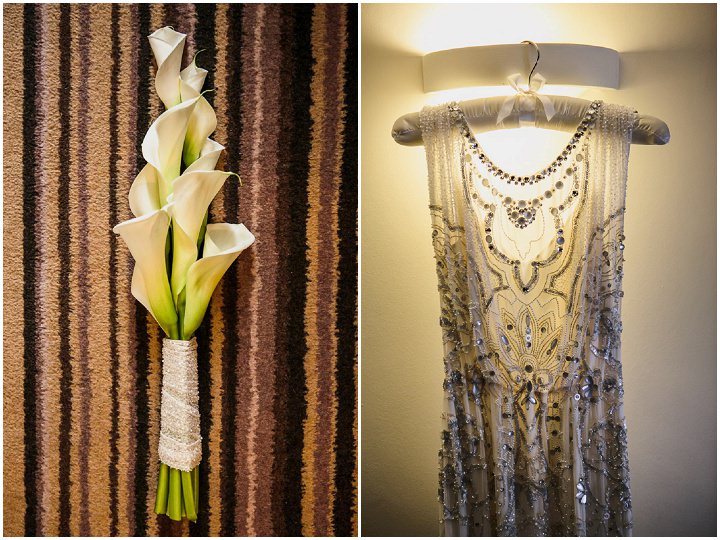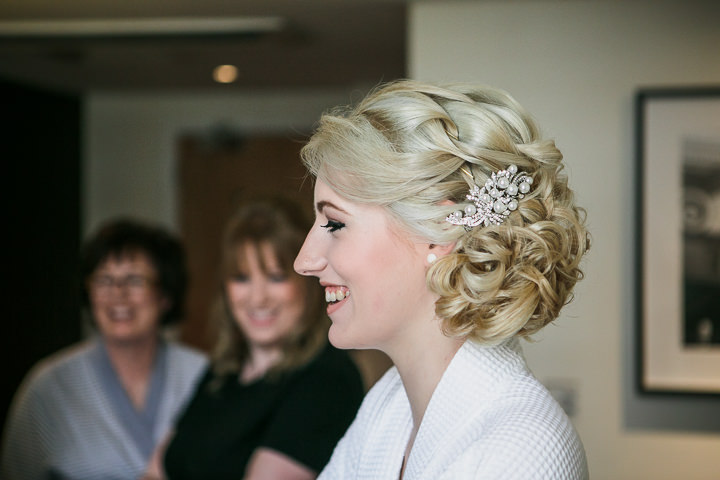 How did you allocate your budget
We focused mostly on the venue first because we had a huge guest list even with just close family and friends. The photos were also a no compromise for me, I chose my dream dress and Rob the suit he liked best, we got matching suits for the groomsmen and the exact bridesmaid dresses I'd wanted, but after that we budgeted like mad. We made a lot of things ourselves or sourced them from the internet and put them together ourselves in order to save where we could.
How did you choose your photographer
We actually found Mark when we were looking for photos of weddings at our venue, because they don't have a lot and we wanted to see what could be done with the space. His photos were beautiful we found his website and looked at some city weddings he'd done. He doesn't do a lot of posed photos during the day itself, which was perfect for us because we wanted a true representation of the day and natural shots is the best way forward to do that.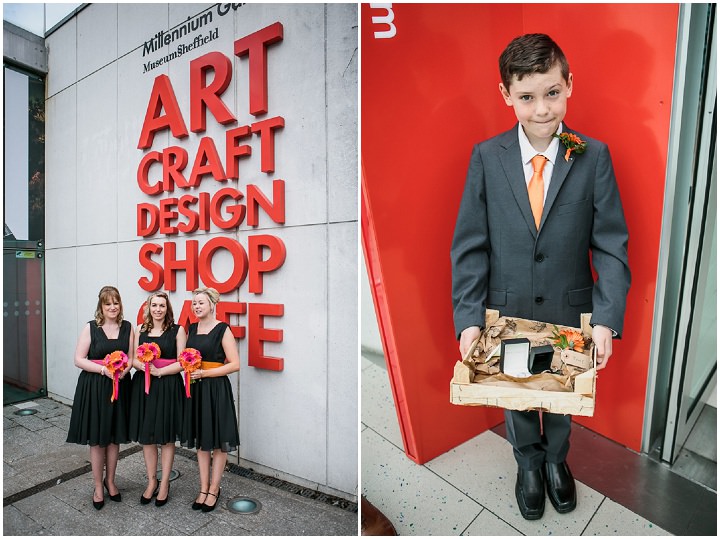 The Dress
My dress was Esme by designer Jenny Packham, ordered through the White Room, Sheffield. My shoes were BHS (cheap, cheerful and come with important memory foam insides!). My earring and hairslide were by Jon Richard at Debenhams and my fresh water pearl bracelet was by Victoria Emerson, a beautiful quirky online wrap-bracelet maker.
The Suit and Bridesmaids
Suits were from Next, and the bridesmaid dresses were handmade by a lovely lady named Laura from Something New (who is amazing).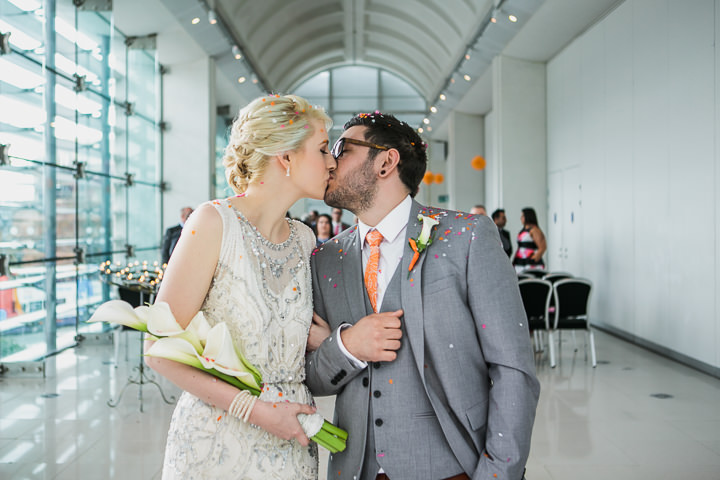 Theme or Colour Scheme
My favourite colour is bright pink and Rob's is orange so we went with that to start, we wanted these colours to pop against a lot of clean black and white. There was also a little humorous moustache theme going on, all the tables named after moustaches like "The Hogan", "The Magnum P.I." etc. with moustaches supplied for all!
Flowers
We had a lot of Gerbera's because they come in really vibrant colours and fitted with our fun and bright theme. But I had to have some calla lilies, I'm not really a flower person but these are my absolute favourite. We hung some paper pom poms in our colours that my mum helped me fluff out and we had a lot of hearts going on in various incarnations. That's the most traditional thing about it probably, we stamped out hundreds of paper hearts to cover all the tables, some were from sheets of paper that I had printed my favourite romantic Shakespeare quotes on because I love Shakespeare, and some had a song called "Down by the Water" on them that Rob had transcribed into a nice looking piece of music. We also hired a heart shaped candelabra to stand at the top of the aisle and our florist Emma made us a lovely centre piece like a miniature moss garden of all our flowers (apparently called a dutch arrangement she told us) to sit at the table we signed the register at.
Food
We had a beautiful chicken in tarragon sauce with potatoes dauphanoise (I like to experiment with cooking and actually cook this at home which is why we picked it but it was a million times better than mine) and we had a chocolate torte for dessert. I made vanilla marshmallows and popping candy chocolates for the favours and family and friends brought flapjacks and buns for the evening. For the buffet we had chip and bacon butties, they went down a treat!
Wedding Cake
I made my own. It was a small three tiered madeira cake, just with white fondant icing, ribbons in our colours and fondant roses I'd made to decorate. I finished it with a cake topper of a Super Mario and Princess Peach toy I'd found, because we're massively sad and geeky.
Entertainment
Rob's in a cover band (who at the time were called No Folkin Around, but are now Tequila Mockingbird), and the band generously offered to do the wedding for us, with Rob's friend Josh standing in for him and a former member coming back. Everyone thought they were fantastic and the atmosphere was so great after their set. Me and Rob actually did a few songs in between the band's. I'm quite shy but like to sing with Rob on guitar, not usually in front of loads of people though so it was nerve wracking, but a few people had asked us to and we thought it would be nice for everyone.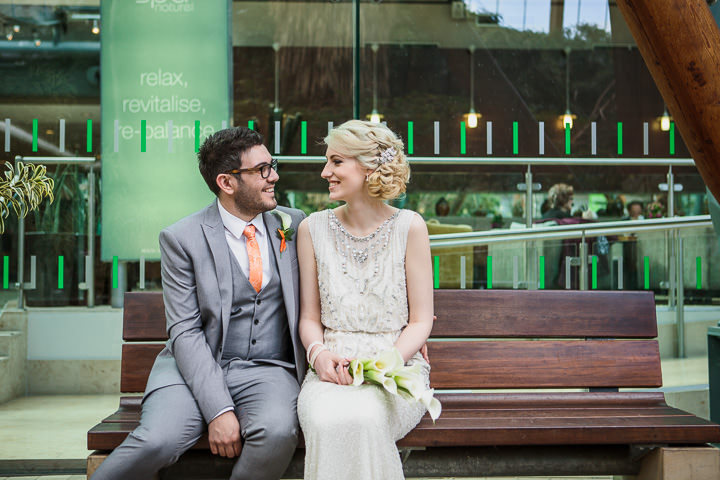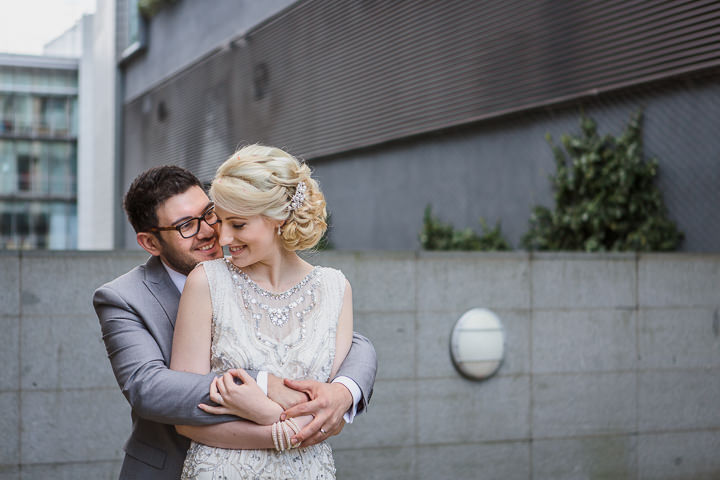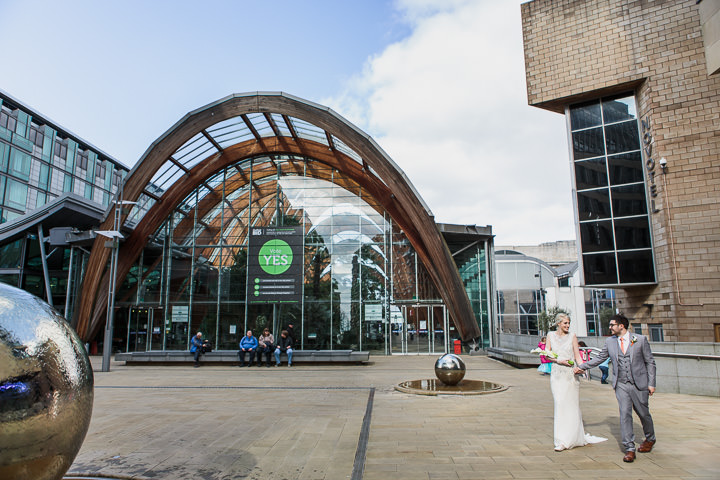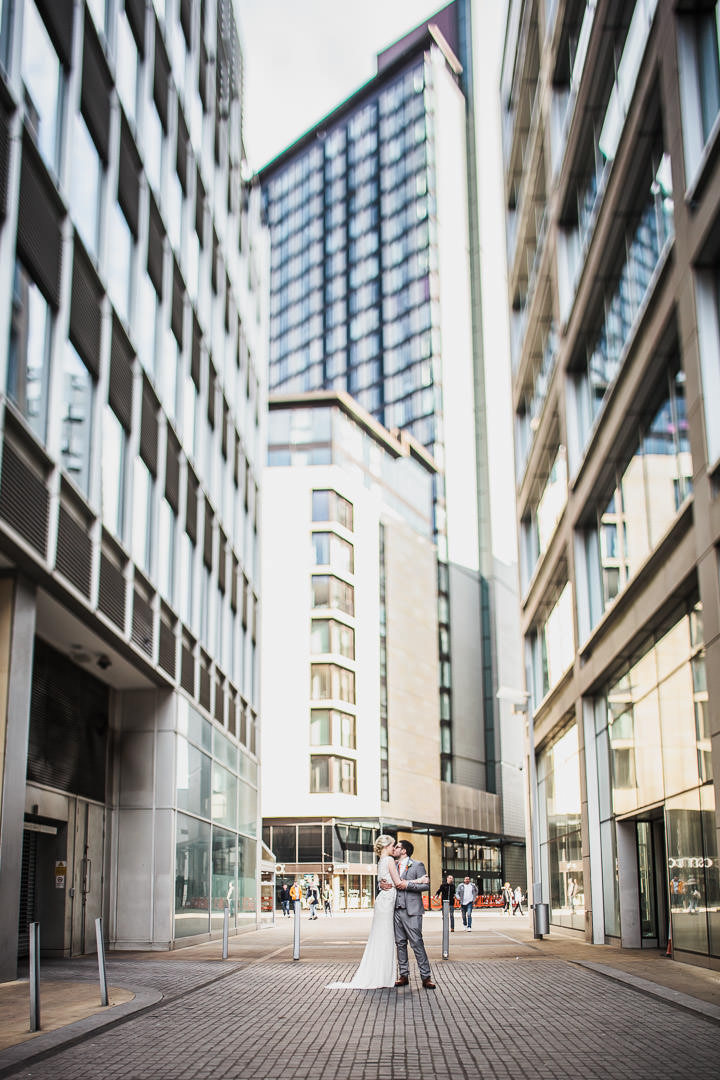 Buy or DIY your Stationery
A bit of both, I found a website where designers were offering free templates for wedding invites and I chose one that was originally a bit Art Nouveau but looked really fun in our bright colours. I filled in the details, added a silly quote about love (from my favourite Tv show Buffy – "Love makes you do the wacky!") and we found a local printer to print them out for us. We bought some stamps and bright ink from hobbycraft to decorate the back.
Personal or Handmade Touches
Loads! We bought paper mache heart boxes from hobbycraft and online and me and my friends painted them white, pink and orange for favour boxes and to serve as place names. Rob glued some black bows and name plates on them and then we filled them with pink and orange tissue paper and the homemade sweetie favours. We had the paper hearts I've mentioned that we printed on parchment style paper and punched out, they took forever between us! We bought milk bottles for the table vases and to make them look more like milk bottles we bought label looking stickers and customized them to say "Mr & Mrs Watts" with a bride and groom silhouette, and we bought some white water beads to fill these with and stand the flowers in so they looked a bit like milk. All the moustaches were in labelled miniature envelopes on the table. We bought a white plastic tree from hobbycraft and instead of a guestbook I threaded orange and pink ribbon onto some white tags for people to write on and hang from the tree. Rob made the seating plan, using photo frames we had bought from local charity shops over the last year, he hung them all from a garden trellis painted white, that looked amazing!
Special Moments
Mine was firstly when my dad saw me, I'll never forget his face, and then when Rob saw me. I might sound mean but I'd said to Rob all along I wanted to make him cry on the day and I did, he seemed blown away and I can't describe how happy it made me to see him so happy when I met him down the aisle.
For Rob and myself both we loved the car that my mum had surprised us with, not only was it gorgeous but touching because this was an idea we had to cut for cost reasons. After the ceremony we went for a drive, only for a few minutes, but it was just us and it helped us to treasure what we'd both just done.
Rob says "The dessert and how beautiful you looked in your dress." He did have almost 2 desserts though because his sister had given up chocolate for lent, definitely missing out because the food from the Venue was amazing.
Also I think climbing the "cheese grater" was a big one (nickname for a tall car park in Sheffield city centre) Mark thought it would make an amazing shot, and it absolutely did, but I'm not good with heights, or lifts to go up to high places so I wasn't hundred percent until it came to it, then I thought you only live once and just did it!
The speeches were also amazing, Rob had two best men that both gave hilarious and heart-warming speeches.
Advice to other couples
Make a spreadsheet of costs! And don't decide on everything right at the start unless you've thought hard about it, things pop up you wouldn't have thought about and lots of sitting down and brainstorming or just general chatting it through with each other will lessen this and save a bit of stress later on when you have no budget left, that's what we found. Money is the hardest thing, we managed by making a lot of things ourselves so we could spend the majority on the big things and not make cuts there, but that's something you have to weigh up. The pros to lots of crafty DIY is it looks different from other people's, personalised and special, but it takes a lot of hard work and time, time, time so it depends on your priorities and we didn't mind the wait, it was worth it!
Biggest surprise
Rob's was how good my dad's speech was. My dad likes to wind me up and kept saying he was winging it and made out like it would be really bad. He did wing it, but even though it ended by saying I was basically Rob's problem now the rest was so absolutely lovely and from the heart that it brought lots of tears to my eyes.
Mine was probably either my hair and makeup, I'm not good at either and can't believe how beautiful the girls at Bridal creative made me and my mum look (2 of my bridesmaids hair as well). Or the whole venue, the staff were so on the ball, the place looked amazing and they had helped us so much leading up and got so involved with all the planning that it was so smooth on the day and I can't believe how hard they worked.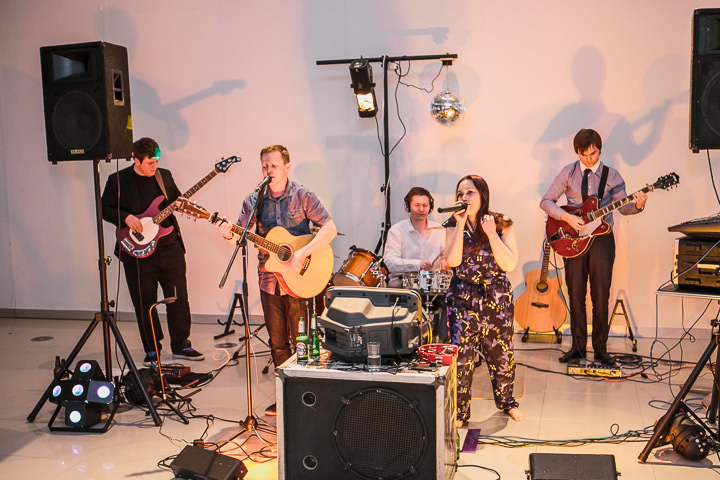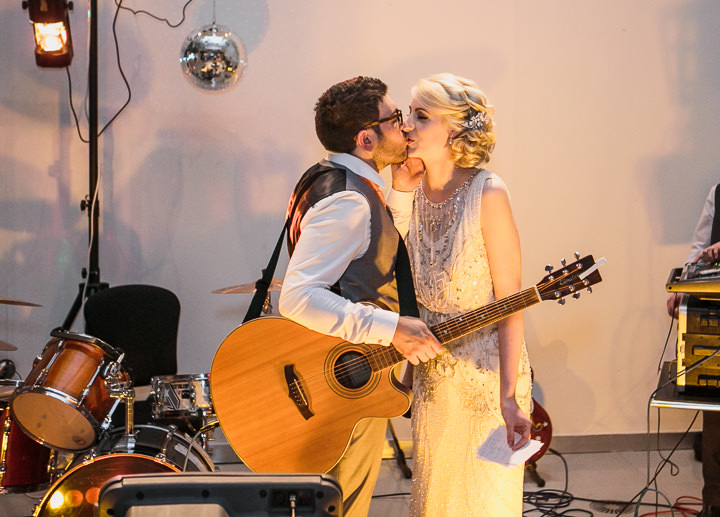 Supplier Shout Outs
For more information on Mark's work please go to:
www.tierneyphotography.co.uk
www.tierneyphotography.co.uk/blog
FACEBOOK
@tierneyphoto