When:
Sat 16 Feb 2019 10:30am - 5:00pm
Sun 17 Feb 2019 10:30am - 5:00pm
Where:
Core Clapton
161 Northwold Road, London, E5 8RL
A selection of the coolest independent wedding suppliers.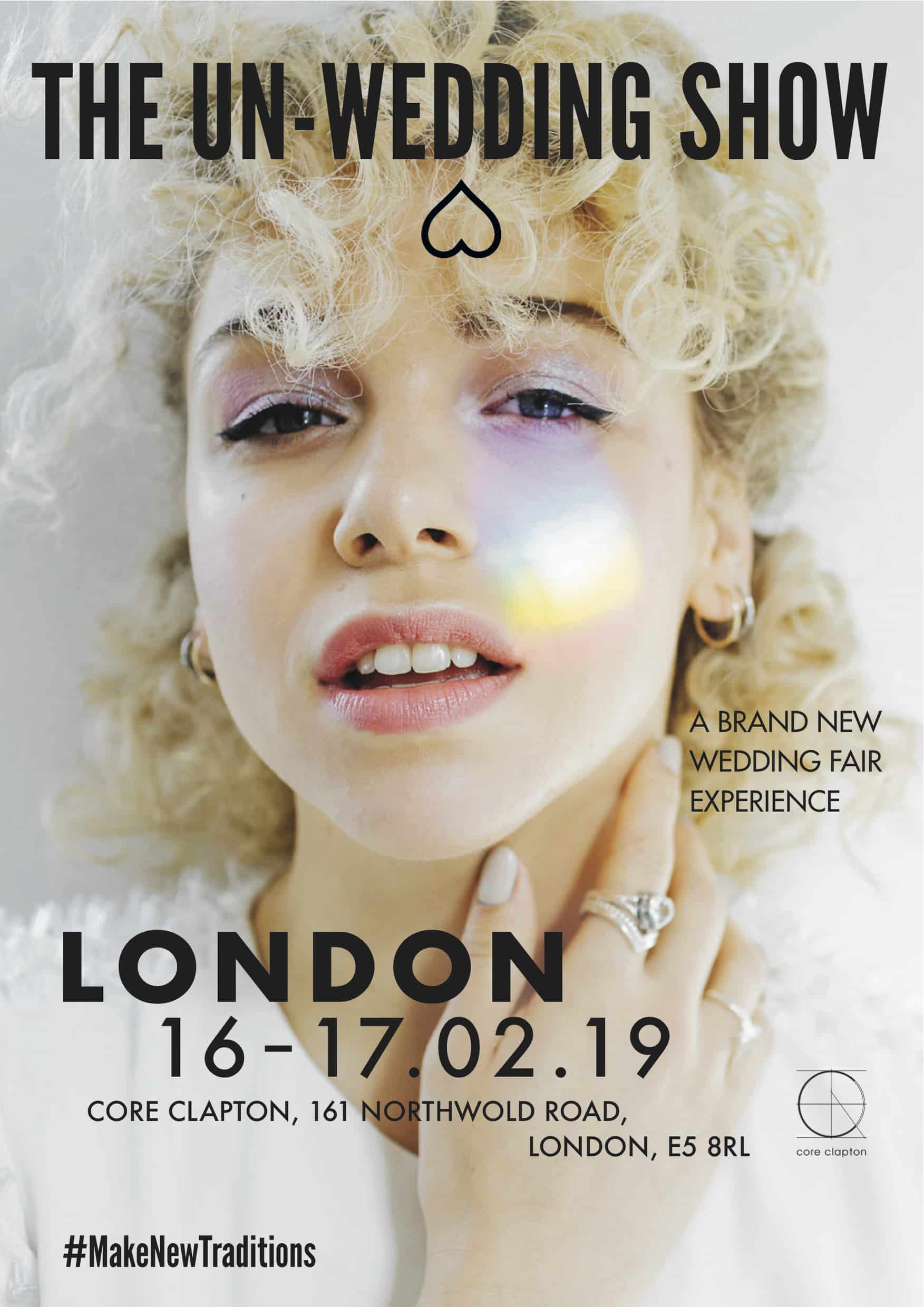 THE UN-WEDDING SHOW is the first and last stop on your wedding planning journey! If you are a modern bride to be who doesn't feel represented by what the traditional wedding industry has to offer then this is for you!
Come along with your #bridesquad and enjoy a wondrous day out in super-cool surroundings. Take advantage of the EXCLUSIVE OFFERS when you book as a result of THE UN-WEDDING SHOW.
Don't forget to check out THE UN-WEDDING blog for more inspiration www.un-wedding.com and follow @the_un_wedding_show on Instagram for updates.
#MakeNewTraditions
LOVE FOREVER
X