Woo Hoo it's Friday you made it to the end of another week! How has this week been for you? Personally I am glad it's the weekend, I am looking forward to a family day on Sunday and spending time with Nik and Dexter! What have you got planned? Today I am rounding off the week with this rather special wedding from Lisbon. Chiara and Vitor held their wedding ceremony and reception in the most stunning Conservatory or giant green house as I'd like to call it. THE most gorgeous of settings filled to the brim with amazing flowers and plants. Chiara looks beautiful in her green boho style dress and Vitor is incredibly handsome in his casual suit. The love between these two is so apparent and a joy to see. Big thanks to Maria and Fábio fromFabio Azanha for the beautiful images.
'A wedding in Lisbon in a museum with a gorgeous handmade dress'
Maria and Fábio have been kind enough to tell us more about the day……….
Chiara and Vitor were married on 21 June 2014 at Estufa Fria in Lisbon. Chiara is Italian and Vitor is Portuguese and they met while working together on an art project in Lisbon.
Chiara has an adorable 11 year old daughter, Sole who not only takes on her mum looks but also has a very extrovert and fun personality. The couple said that Sole was one of the reasons they decided to tie the knot as she would always express her desire for her mum and Vitor to be husband and wife. At the wedding she held the honour to be her mum´s bride´s maid and she duly fulfilled her duties.
Chiara is an anthropology professor and for professional purposes they had moved from Portugal to the North East of Brasil over a year ago, where she holds a position at the University of Natal. Despite the three being Europeans, the love the experience of living in South America, close to the nature and far from the busy urban life.
As a human scientist Chiara would attend lots of seminars and it was on one of them that she discovered the Lisbon Conservatory.  It had been recently renovated and opened the public with great range of plants, waterfalls, sculptures and small ponds connected by brooks. Placed in the very centre of the Portuguese capital it makes a real refuge for tourists and locals seeking some peace and tranquility.
And it was late in the evening that Chiara arrived at the living museum all lit up with a dim lamp lights, the lakes reflecting the statues and plants´shadows and it was then, completely smitten by this magical place, that she made a mental decision that whenever she was to get married (she was single at the time) this would be her wedding venue. And so it was, few years later she walked down the aisle surrounded by guests that came from different parts of Europe to witness the beautiful union.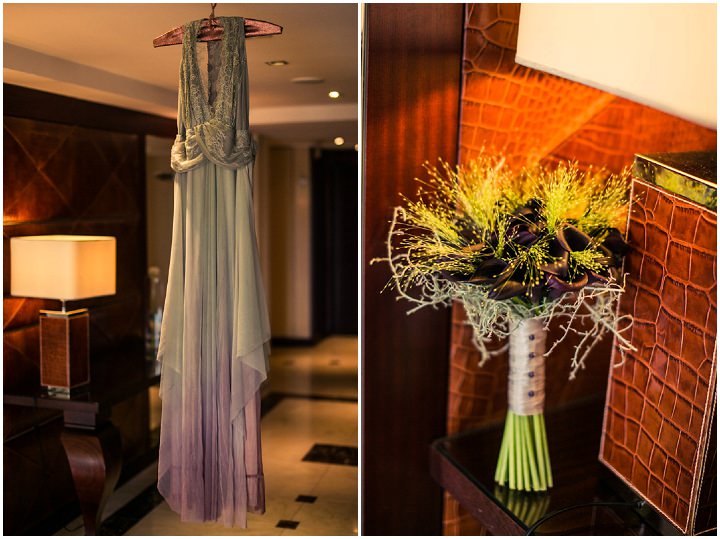 The wedding had a lot of DIY aspects where the couple´s friends would contribute
-Chiaras wedding dress was handmade by one of her  Brazilian best friends who tinted the dress using exotic Brazilian flowers and leaves.  We thought the dress fitted perfectly in the ambient of the Lisbon Greenhouse.
-One of Chiaras friends arranged for the candles to be lit, while other would provide flowers.
-The DJs were the couple´s aquitances from a project they worked on in the bast.
-A very sweet and unique thing was a photo-gallery of the couples ancestors arranged by Vitor. Not only did it  give a tribute the family members no longer present but it also allowed the guests to get to know a little bit more of the couple´s family´s history.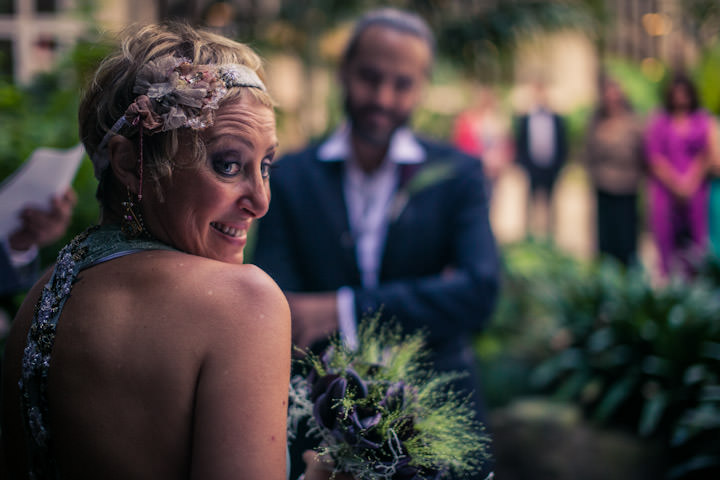 The fortune had it that a few weeks before the big day, the couple´s microwave exploded (yeah scary!!!), and a small chunk of metal hit Chiara at her ankle reaching right to her tendon and immobilizing her for some long weeks. They thought of calling the event off but then they didn't want this accident to prevent their long awaited event from happening.  And so thanks to the bride´s strong will and an extensive physiotherapy, she managed to be walked down the aisle by her dad, stand clutch free- by her husband during the ceremony and even dance a bit. It was a beautiful celebration and we were happy to be able to photograph those unique moments in Chiara and Vitor´s life.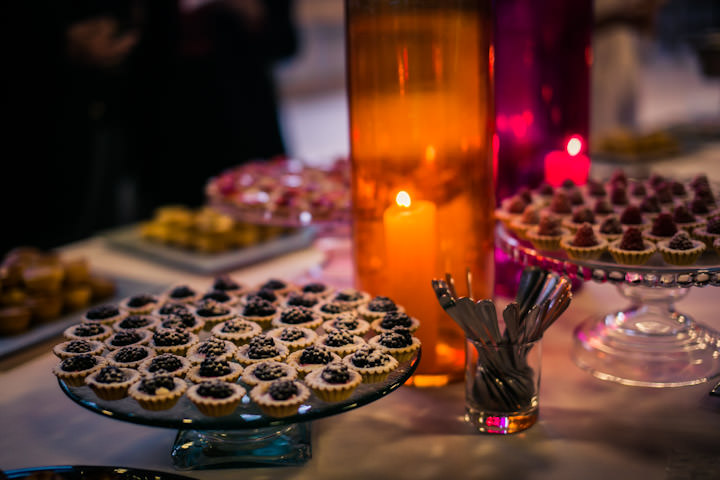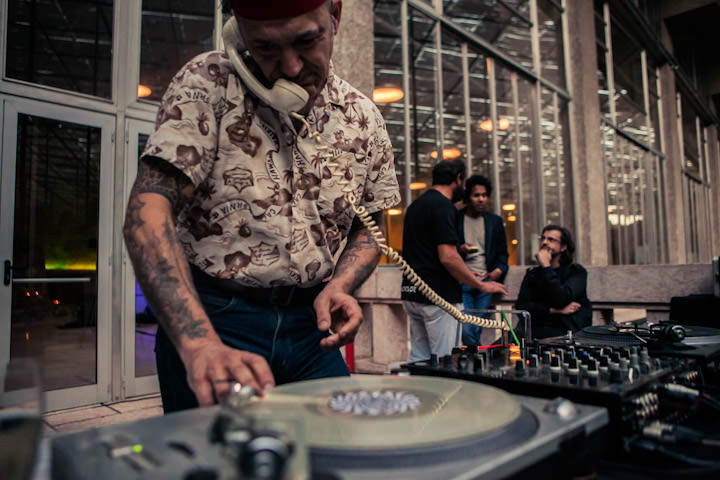 Supplier Shout Outs
For more information on Maria and Fábio work please go to:
www.fabioazanha.com
www.fabioazanha.com/blog
[email protected]
FACEBOOK
PINTEREST
@FabioAzanha
(00351) 2129 02584
We are Maria and Fábio,  wedding photography duo of husband and wife based in Portugal, that share love for one another and a great passion for photograph.
We take a great care and dedication to each and every wedding we shoot, and our photography style is a fusion of photojournalism, portraiture and artistic creativity. What we love most about our profession is having the privilege of being the first hand witnesses of a beautiful love stories unfolding right in front of our lenses.
[jprel]