Today I have a gorgeous outdoors wedding for you from a lady I have featured before on the blog the very talented Ananda Lima. Ananda is a New York based photographer and she gets to shoot some amazing weddings.
The wedding today is of Samantha and Fabien who got married just outside of New York in a small place called Chappaqua.
Ananada told me about the day:
I arrived in Chappaqua in the morning to walk around and get a couple of shoots of the location, while Sam was having breakfast. I never knew Chappaqua was such a pleasant, very green, fresh air kind of place (so close to NYC too!). The venue was just the most gorgeous, quaint, full of character little place
After a very nice time outside, I met up with Samantha, her mom, step-mom and friend (who was also their witness) while they got ready. It was really great to hear French, English and a lot of joking around as they got ready, doubly fun, as they were making me laugh and I am a sucker for hearing foreign languages… and French just went perfectly with the vintage chic atmosphere of the place (at least in my mind it did :-)). Samantha didn't get nervous until the very end singer and she said she was getting the same feeling as stage-fright)… and even then she continued joking and laughing with everyone in the room. Samantha's step-mom did her hair (with her mom's help) and she did her own make up. They did a fantastic job: Samantha looked gorgeous!
Fabien and Sam got married outdoors in a beautiful, lush green yard at the Carbtree's Kittle House. It was a lovely happy ceremony which really seemed to suit them perfectly. The ceremony was followed by a cocktail hour outdoors, with a lot of hugs, kisses and happy conversations.
From there, everyone headed to the dining room for an afternoon filled with drinks, delicious food (I got to try it between shots, and it was amazing!) and a lot of laughs. The place was set up perfectly for them: simple, chique, beautiful, full of character. They took the traditions that they wanted to take and let go of whatever they didn't. Each seat included a cute picture of them with instructions on how to best consume the fois gras that Sam brought all the way from her hometown for her guests to take as favors. Amongst other things, I loved Samantha's dad speech which was both hilarious and really touching (as he talked about his "little monkey"). It was also great to see some of the guests and the newlyweds getting into some lively Austrian music (Fabien's family is from Austria and France).
Everyone was really fun and sweet. I even ended up getting some of those hugs, kisses in the cheek and nice conversations too… as well as the bride insisting on having a toast with me in the end. It was a fantastic fun day!
Congratulations, Samantha and Fabien! Meilleurs voeux! All the best in your life together.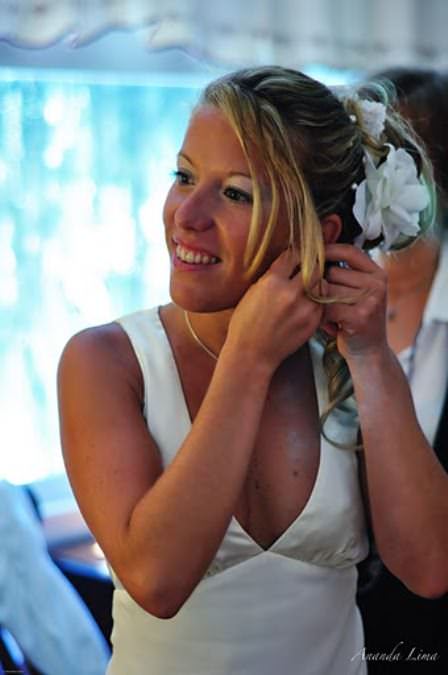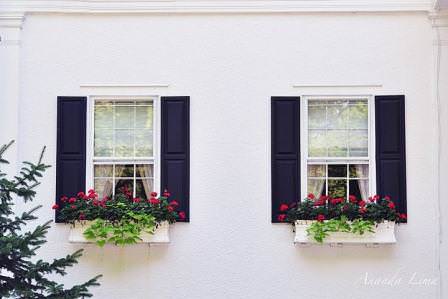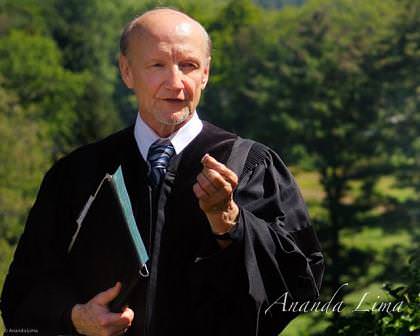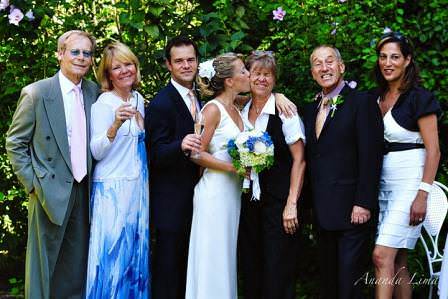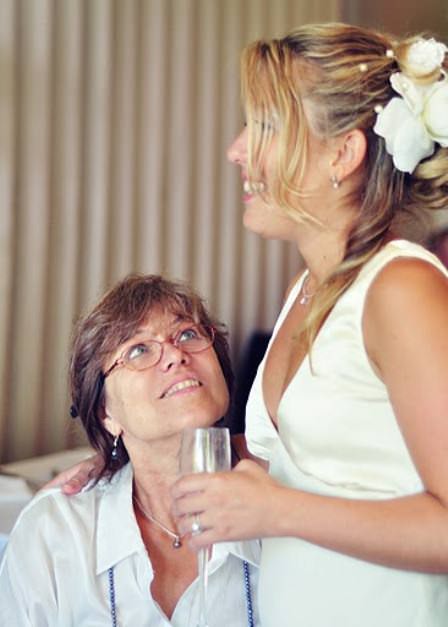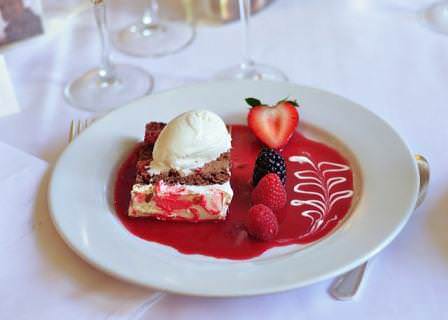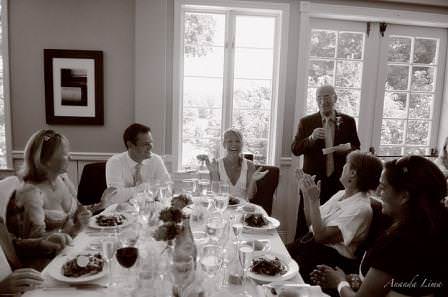 A massive thank you to Ananda for sending in these lovely photos and a massive congraulations to Samantha and Fabien on their very beautiful day.
For more information on Ananda'a work go to:
www.anandalima.com
www.ananalimaphotography.com
FACEBOOK
TWITTER