Happy Sunday everyone! I hope you are all having a wonderful weekend? What are you up to? It's been a busy one for me so far but I managed to take yesterday off which is great, normally Sunday is my day off but I swapped them round this week, as my sister in law is up in Sheffield for the weekend with her husband and baby Ted. We all went round to Nik's mum and dads for brunch yesterday with her and Ted and then last night they all came to ours for dinner. Baby Ted is 3 and half months old and an absolute sweetheart, so cute! He can't wait to meet his cousin (only 3 months to go!) We also managed to get some shopping done for baby Hood which was good. We still have a stack of things to get sorted before he make an appearance so we are trying to plough through the spreadsheet at the moment so we have it all finished in plenty of time. Today is a day in the office and then this evening we are off for tea with our friends Karl and Linda and baby Scarlett.
Work wise it has been a super busy week at Boho HQ with the launch of our new sister site A Boho Life! Have you checked it out yet? It has been a few months in the making but on Monday I was delighted to be able to share it with you all. So far the reaction has been fantastic and I'm so pleased with the way it all looks. I am adding fresh content daily so there will always be something new for you to read. I am also on the look out for new contributors to write  guest posts on home, travel, health, food, fashion, pets, work, family and anything life related so if you are interested in getting involved email me [email protected]
Now though it's time to get on with this weeks Best Bits. My weekly highlights package of the best the wedding world has to offer.
Best Wedding of the Week
I just love this wedding found via Green Wedding Shoes, such a cute day and I espieclly love the ceremony backdrop and the Chalkboard signs. Perfect! Photos by Crissie McDowell
Sweet Washington Barn Wedding – From Green Wedding Shoes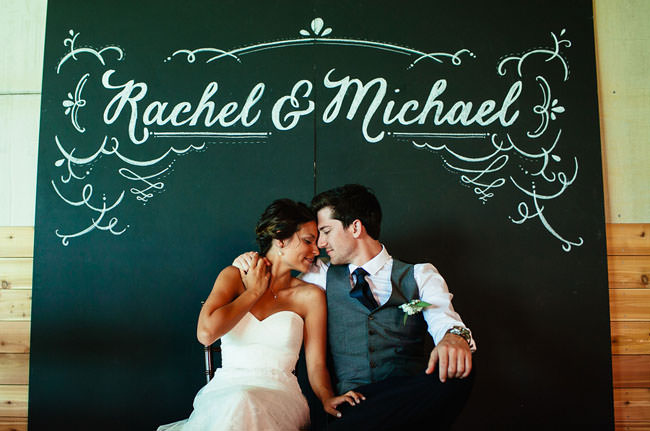 Best DIY
DIY Loose Halo Braid – From Green Wedding Shoes
Spring Wallflowers Sign – From a Beautiful Mess
DIY Flower Crown – From Mollie Makes
DIY Beaded Sash – From Green Wedding Shoes
DIY Vintage Inspired Swirly HairUpdo – From Wedding Chicks
Best Photography
An Intimate Wedding at Kenwood hall – From Jess Petrie
Sarah and Martin – From Photos by Zoe
Alpheton Hall Barns Wedding – From Craig and Kate
Katie and Nathan – From Toast of Leeds
Best Quote
Best Styled Shoot
Romantic Rustic Winter Wedding Inspiration – From Glamour and Grace
St. Patrick's Day Wedding Inspiration – From Ruffled
Boho Campervan Bridal Shoot – From Southbound Bride
Parisian Industrial Loft Wedding Inspiration – From Style me Pretty
Romantic Morocan Wedding Inspiration – From Green Wedding Shoes (Photo by Meghan Kay Sadler)
Best from Boho
Lucy and Stuart's 'Personalised Vintage' New Years Eve Farm Wedding. By S6 Photography
Best of the Rest
Modern Art Gallery Wedding – From Rock n Roll Bride
Colourful Retro Inspired Palm Springs Wedding – From Green Wedding Shoes
Glanour Meets Tipi and Bunting – From Love my Dress
Vintage Eco Friendly Wedding – From the Natural Wedding Company
Rustic Art Deco Wedding – From 100 Layer Cake
Irvine Circus Wedding – From Ruffled
Relaxed Vintage Style Wedding – From London Bride
Festive Summer Fiesta – From The Pretty Blog
Bohemian Rustic Country Wedding – From WWW
Glitzy Bohemian Wedding – From Ruffled
Big Boho Love
Kelly xx
[jprel]