I am pleased to bring you another beautiful collection of wedding dresses today, from one of my favourite Brands BHLDN. Although they are a US company they sell via their website so accessible across the whole of the world including the UK. I absolutely LOVE their work, their dresses are divine and I can say hand on heart if I were to ever get married again (to Nik of course) or hold a vowel renew then BHLDN would be the first place I'd look for a gown. I have fallen in love with so many of their exquisite dresses in the past, with an all time favorite lodged in my mind (maybe I can buy it just for swaning around the house??) and this new spring 2014 collection is no exception. Full of divine dresses there really is something for everyone! And if you're not looking for a wedding dress don't worry they have a fabulous selection of party dresses, shoes, accessories and lingerie, just waiting for you! (I have my eye on a little green number as we speak!) as well as decoration and gifts!
The site si FULL of such pretty things I could spend all day putting a wish list together, so why not pop over and have a look and see what you can spot for yourself!
A bit more about the Inspiration behind the Collection
BHLDN recently launched its Spring '14 collection, which is loosely inspired by the sun-bleached seascapes of Greece. Gowns are very romantic with lots of sheer, airy elements and an easy feel to them. Clean, gossamer silhouettes are enhanced by soft, tonal embellishments, like 3D embroidery and lace, or adorned with cool, soft sparkle and placed stonework. The ethereal gowns by designers such as Amanda Garrett, Badgley Mischka, Catherine Deane and Rachel Gilbert range in price from £374.41 to £2,371.28 (excluding international shipping and a £9.15 processing fee.) Shop BHLDN's new collection at www.bhldn.com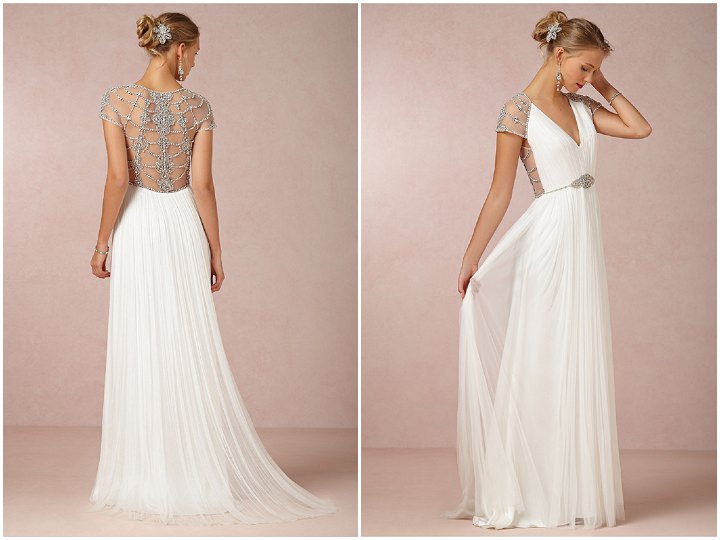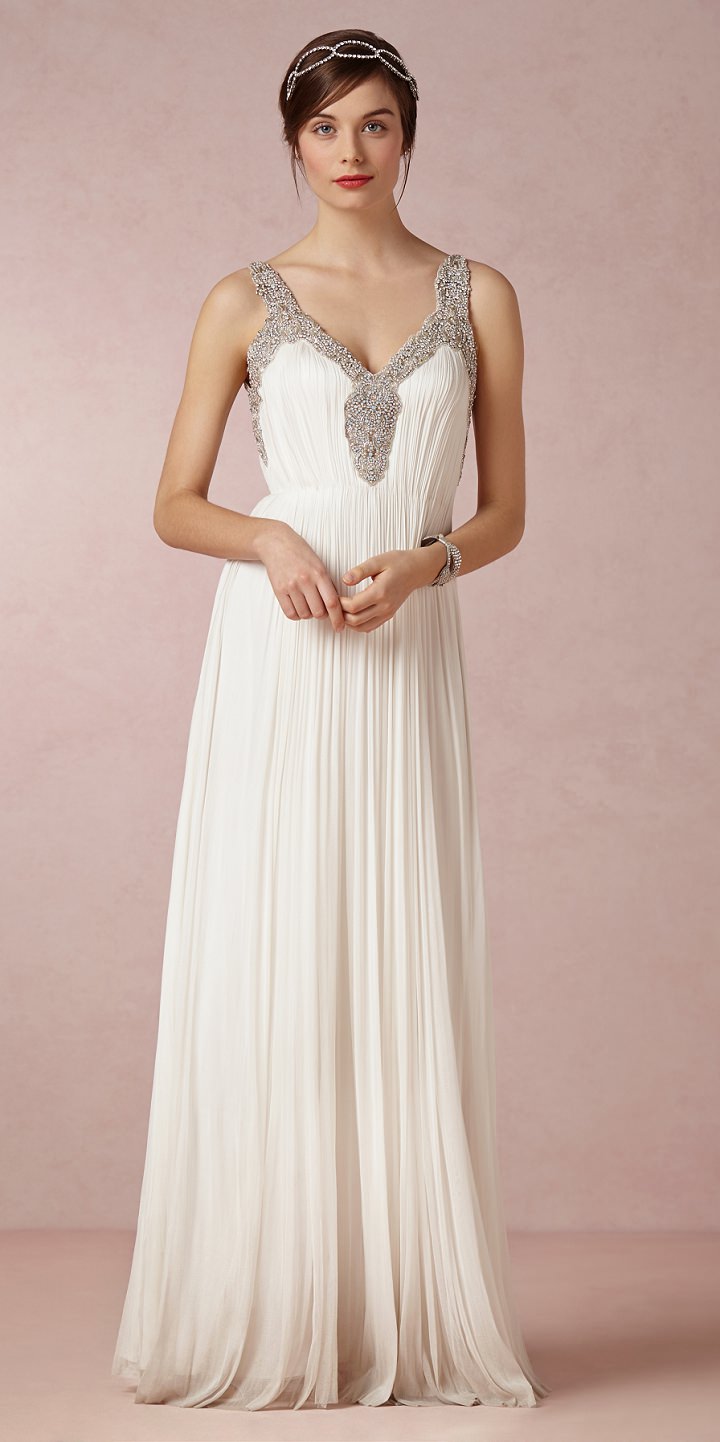 More about the company 
BHLDN was founded in 2011 with the mission of providing each bride with the edit she's been searching for—heirloom-quality wedding gowns, artisanal hair adornments, jewelry, footwear, and decor.  Since launch, the company has become one of the premier brands in the rapidly growing wedding apparel market.  Created as a sister brand to Anthropologie, a passion for experience and creating one-of-a-kind moments runs deep. But BHLDN's offering speaks more to the not-so-everyday occasions, with a voice that celebrates a woman's most anticipated milestones.  BHLDN has worked to create exclusive styles with top designers such as Anna Sui, Badgley Mischka, Catherine Deane, Jenny Yoo, Tadashi Shoji and more.  The full assortment is sold through its website, www.bhldn.com or in one of its U.S. boutiques in Chicago, Houston or Beverly Hills.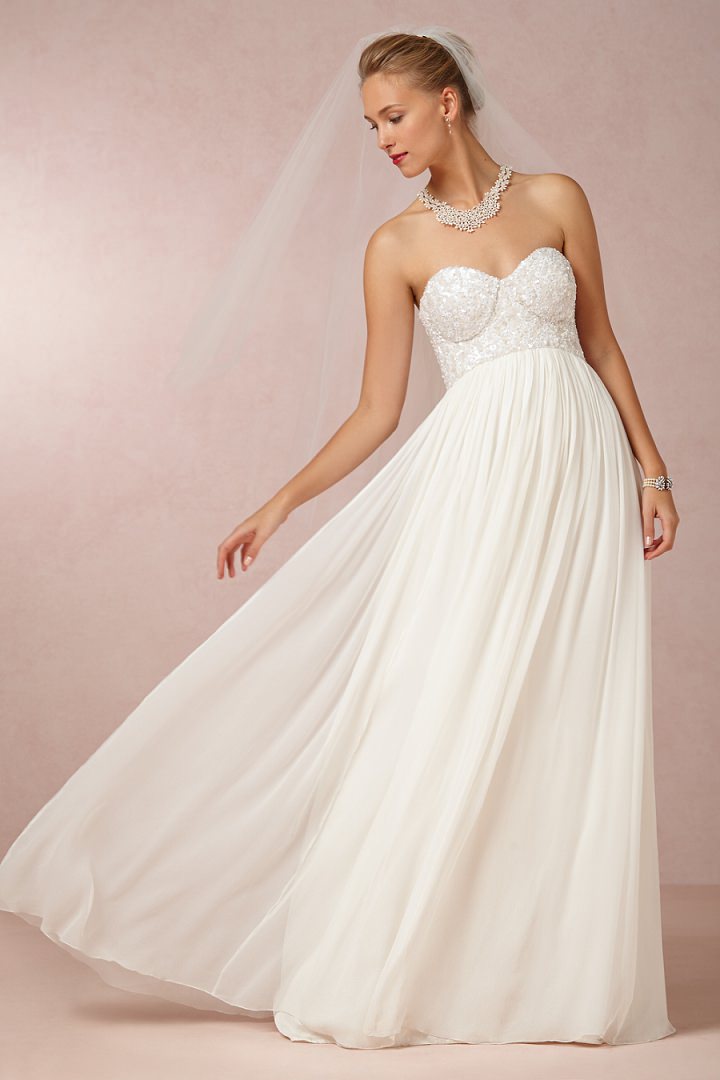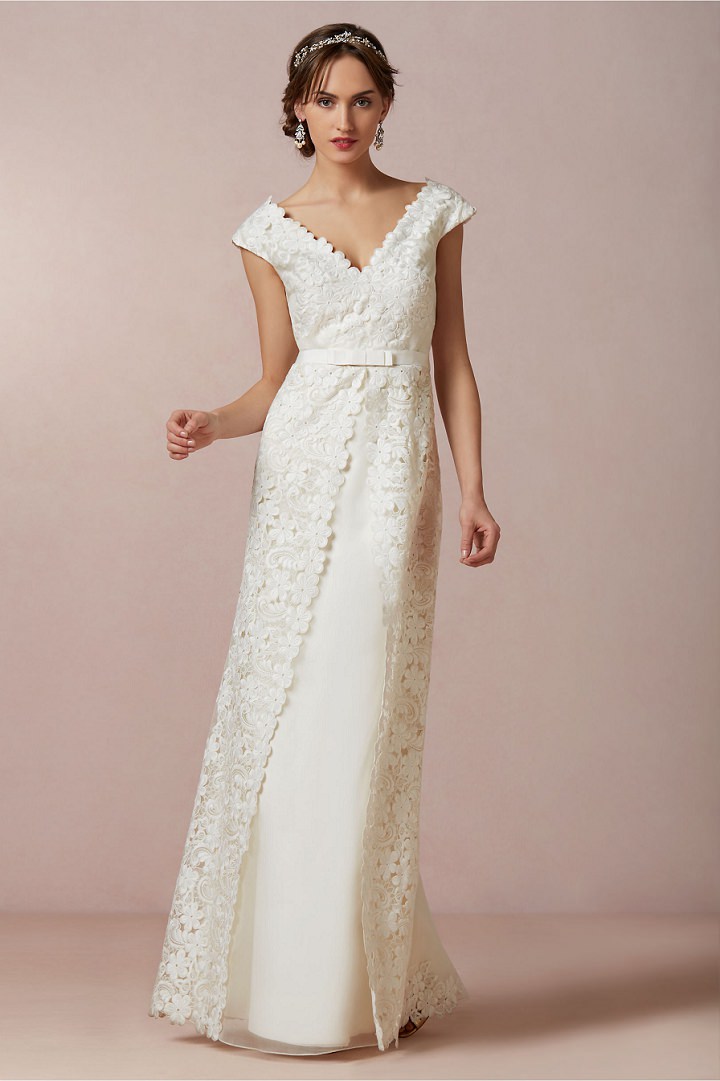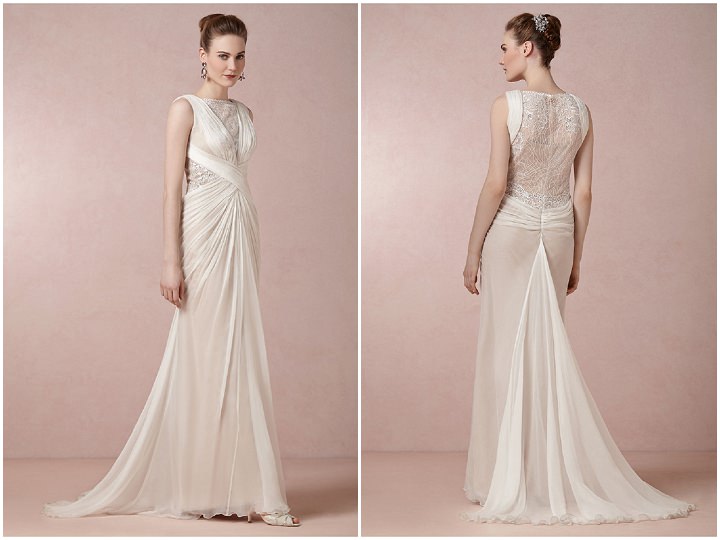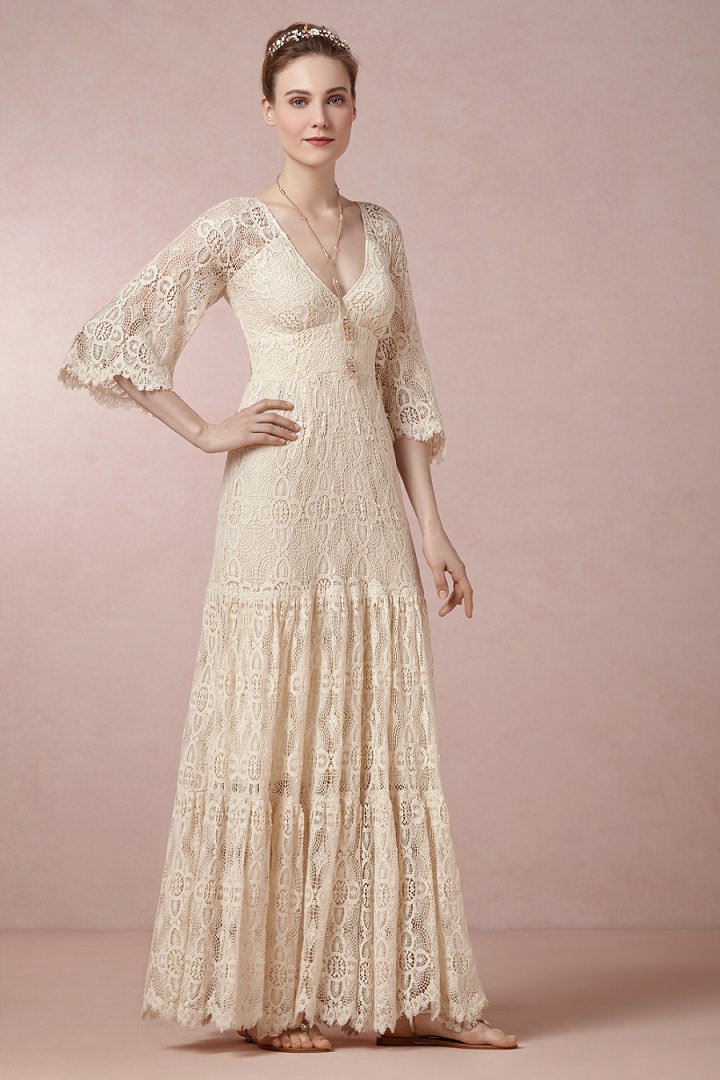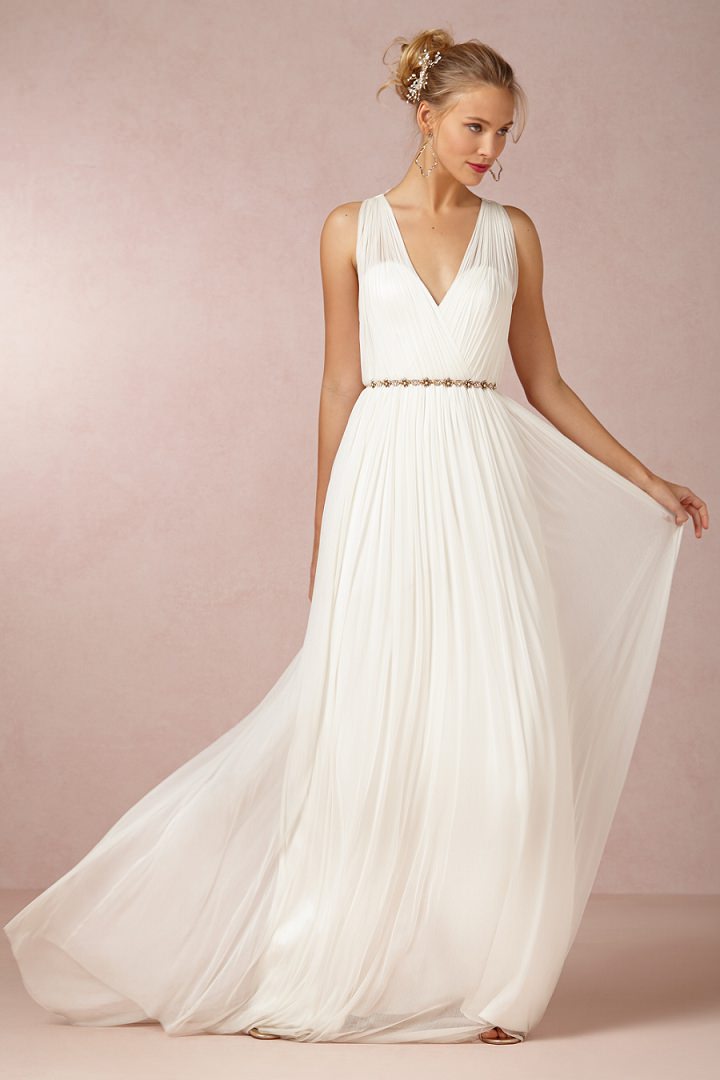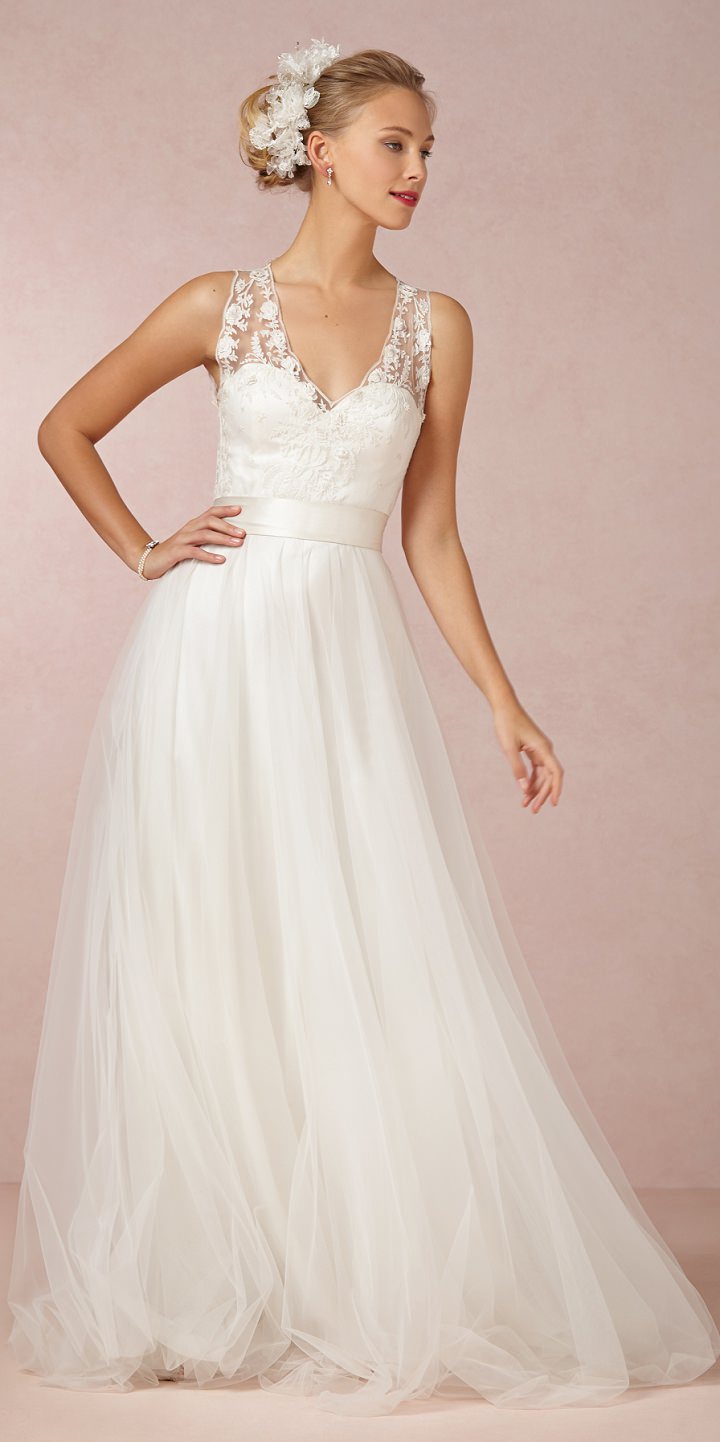 For more information on BHLDN go to