'Music to get married to! Sonic Blue just love sound-tracking unique and memorable events. From a perfectly judged DJ set to a brilliant live band, we know how to keep the dance-floor busy!'
Today we are talking entertainment and I'd like to introduce you to a  new entertainment company called Sonic Blue Entertainment. Set up by Steve Grice a former musician, Sonic Blue aims to take the hassle out of wedding entertainment as well as the cheese factor. No DJs talking endlessly over your music choice and no bad wedding music. This is spot on, first class wedding entertainment, as Steve aims to give you and your guests a wedding reception you won't forget!
PLUS Steve has been kind enough to offer Boho readers a

10% discount

on any bookings confirmed before 31st October 2013.
 'With over 15 years experience in djing at music festivals, long running club nights and back stage to fussy music industry types we have developed a knack of picking out the perfect song for the perfect moment! No era or style is out of bounds and we can work with you in the run up to accommodate any weird and wonderful requests. We're not the types to play a lazy generic wedding set or rig up laptops to play the top 40 on loop. We never use badly timed flashing lights and we never talk over the music like a drunk fairground dj. If you love your music then you can trust us to blend into the background and let the dancefloor do the talking. After all, it's your night, not ours!
If you're really looking for a wedding with a difference then we also offer a range of theme sets covering 50's rockabilly, Northern Soul, 80's new wave, big rock power ballads and indie disco.
Is live music is your thing? We offer a house band who can work with our djs to blend perfectly with the musical theme of your choice. You and your guests can even front the band for a round of Rockaoke, our live music karaoke option!
If you're in the market for a classy entertainment option then please get in touch to chat through your requirements. The hard truth is that for the majority of your guests the evening event is the barometer of a good wedding. You get them tipsy, we'll get them dancing and you'll have an evening worthy of the biggest day of your lives!' 
To get a better idea of what the company is about I asked Steve a few questions……….
What made you start your business?
I've always been a musician so naturally have lots of friends who either work in or are passionate about music. I'm also at that age where everybody I know seems to be getting married and am always surprised at lack of really classy music at the weddings of couples where this should be absolutely central! It soon became apparent that this is purely down to a lack of choice when planning a wedding. Don't get me wrong, there are some very good wedding djs out there, but if you don't have a recommendation they can be very hard to find.
On the flip side, the word "wedding" can put a lot of djs off as they think they'll have to ditch their well worn collection of songs they love and play a four hour set which switches from Jive Bunny to whichever 4 or 5 songs they're repeating on Kiss fm that week! I know from experience that there are couples out there who want the good stuff so it seemed like a perfect match.
When did you start
I've been a musician and dj for about 15 years now, but only started Sonic Blue last year.
Where are you based
Redhill, Surrey
What sort of geographical area do you cover?
Have love, will travel! We'll go anywhere we're needed.
What were you doing before?
I've always been a musician, both in bands and sessions. Over the last few years I've worked more as a dj though and have ran indie, soul and 50's nights in London. The Sonic Blue djs, bands, entertainers, photographers, etc are all people I've worked with in this past life!
How would you describe your style?
Our signature is playing those lost songs people have forgotten they used to love. You can always see that from their reactions on the dancefloor! Overall I'd say our wedding sets are somewhere between mainstream and indie. We rarely play anything achingly obvious and never play obscure tracks just to sounds edgy. If we love it and you can dance to it we'll consider it!
What is your biggest achievement so far?
This sounds very clichéd, but I'd say the biggest achievement is when you get glowing feedback from the happy couple. We're always far more nervous at weddings than huge corporate events or giant festival crowds as we know we're partly responsible for the biggest night of their lives! That brings a lot of pressure so when you get the thumbs up it feels very, very good!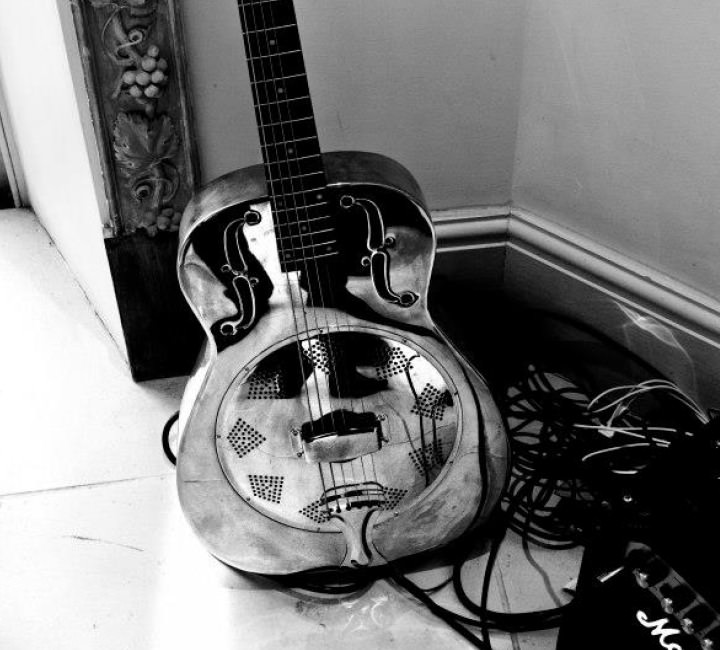 What makes you different to your competitors?
One of the key differences is that we tend to blend into the background and let the music take centre stage. We absolutely won't talk over the mic unless you need us to make an announcement. Likewise, we absolutely won't bring a garish laser light show or set up self promoting banners! We also offer the option for themed sets, so should you get the urge for a 1950s, Northern Soul, 1980s or power ballad fuelled wedding (it does happen!) then we can provide the dj, the band and even decorate the venue for you!
What do you enjoy most about your job?
The fact it's not really a job! I make a living out of my one major passion in life and while it can be tiring at times there's really nothing else I'd rather be doing.
What sort of couple do you think you attract?
I'd say, couples who listen to 6music rather than Radio 1, go to Glastonbury rather than V and watch Jools Holland rather than MTV.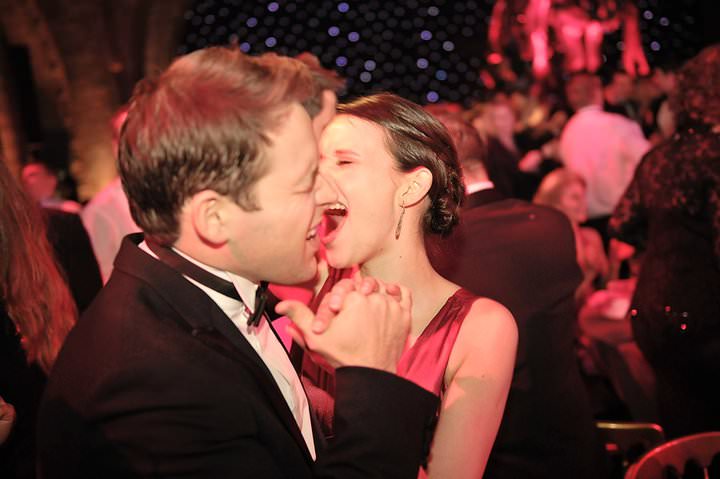 What would be your ideal wedding to work on? 
I love a challenge so I'd say my ideal wedding would be to get a brief on a really obscure theme. Something like an Alice in Wonderland wedding where there's no immediately obvious songs to work with. Even better if I get to dress the band up as rabbits, have a magician as the Mad Hatter and the acrobats in equally weird outfits. It would be held in a marquee in the woods with the whole place decorated by my equally weird pop-up bar guy. An oversized room, a miniature room, strange food with the "eat me" tags and so on. Although I do love a nice straight forward dj set too!
Can you give me some information on your pricing structure?
We charge the same for a wedding as we would for a corporate event or private party. As a married man I've been through the frustration of having 60% added to a service just because it's a wedding booking so I vowed to do things differently!
Our standard DJ package starts at £895. We have bands from £1,495 and rockaoke from £1,950. Don't be too worried about the "from" either! Other than a pre-agreed additional charge for +150m journeys, significantly extended sets and extremely large events there are no other costs for what would be widely considered a standard booking.
What is your ideal way to spend a day off?
A slightly dull answer in that I'd probably be doing more of the same anyway. Hunting down music, going to see bands, etc. I'm sure anybody who is lucky enough to combine their passion with work would say the same.
What can you never leave the house without?
Another dull answer as I'm sure everybody has had the same answer for the last 10 years.. my phone.
Who would be your 5 dream dinner guests dead or alive?
John, Paul, George, Ringo… and Fonzie!
What would you do if you won the lottery?
I'd buy a big farm in the middle of nowhere and upscale my little recording studio to one of the massive barns. Me and Mrs G would spend half our time lazing around there and the other half travelling the world, ticking off as many amazing places as possible until we drop!
If you weren't running your business, what would you be doing?
If it wasn't music I'd love to do something with travel. Outside of that I guess I'd have to take whatever I could.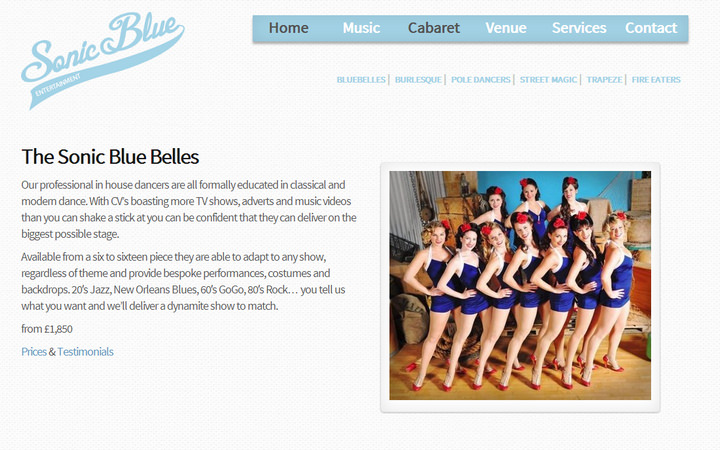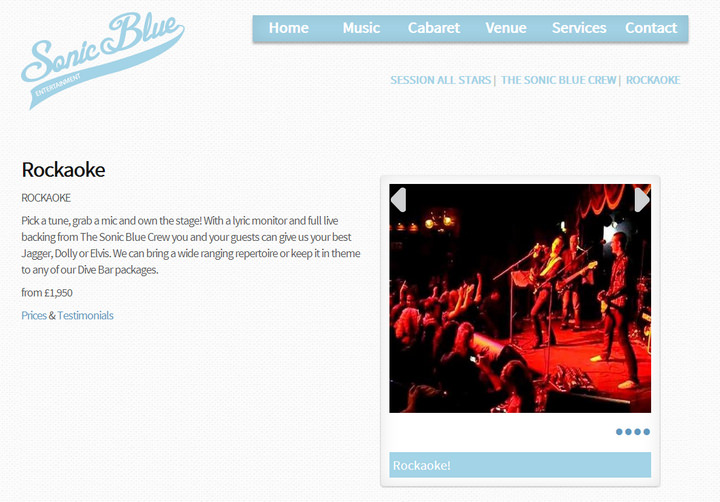 DON'T FORGET THAT OFFER! – 10% discount on any bookings confirmed before 31st October 2013.
For more information on Sonic Blue Entertainment go to 
www.sonicblueentertainment.com
[email protected]
FACEBOOK
@sonicbluesue
01737 772 800