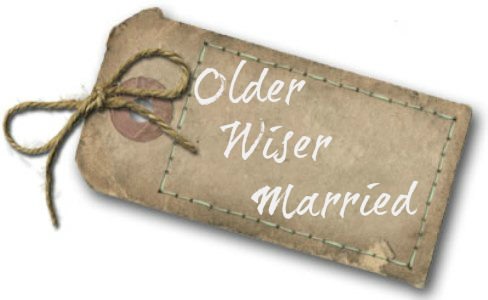 For those of you who are regular readers of the blog you will know all about the Older Wiser Married feature. The idea of the feature is for couples who are married to share with you their wedding story and experiences and also the things they would do differently if they could go back and do it again. We also focus on the positives and the things they think really worked, what they have learnt and how their marriage has changed their reparations.
Last time Kelly and Paul from Paul Joseph Photography talked us through their wedding day in St Lucia. Today it is the turn of Cassie and Andy from Andrew Craner Photography
Name –

Cassie and Andy
Name of Company –

Andrew Craner P

hotography
Date of wedding – 8th September 2010
Location of wedding –

Warwick Castle, Warwickshire
Number of guests –

69
How long did it take to plan –

11 months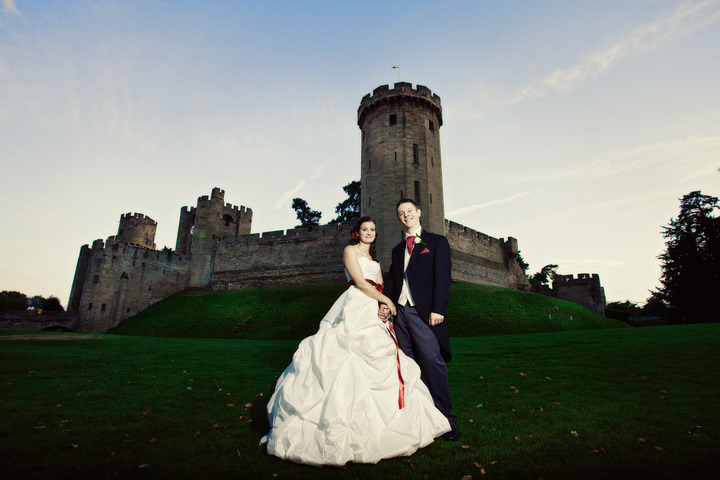 We had a civil ceremony at Warwick Castle in the State Room, followed by reception drinks in the Peacock Gardens and then the wedding breakfast in the amazing great hall, which was decorated with all the castles medieval items!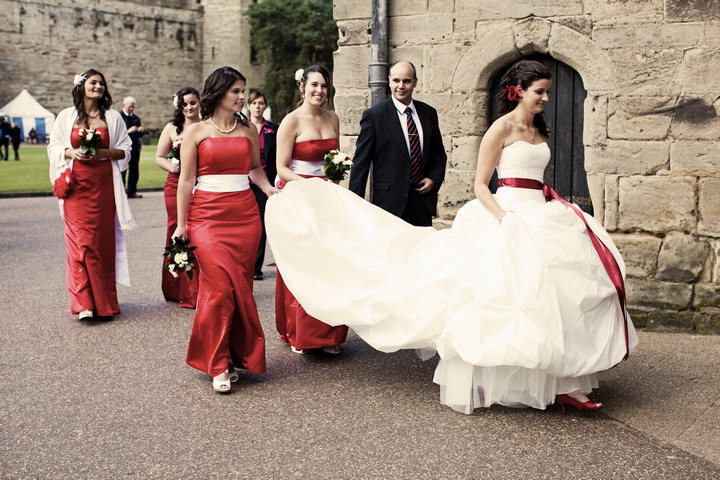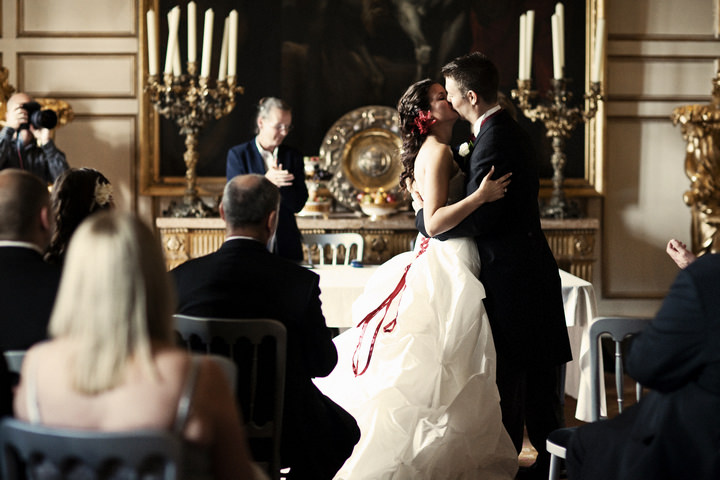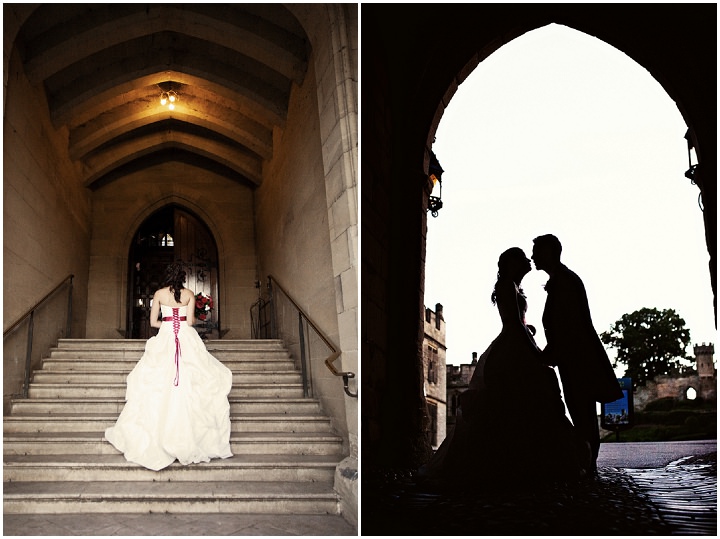 Best Decision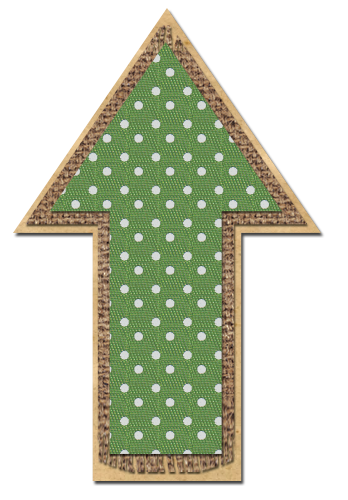 Location
Photographer
Dress
No additional evening guests
Location
As we had A LOT of family flying from all over the world (Australia, France, Portugal, Greece and Ireland) we wanted to 'wow' them with a fantastic location!
Photographer
photos are so important to us and when we were recommended Steve Gerrard by Warwick Castle, we just knew we had to have him at our wedding.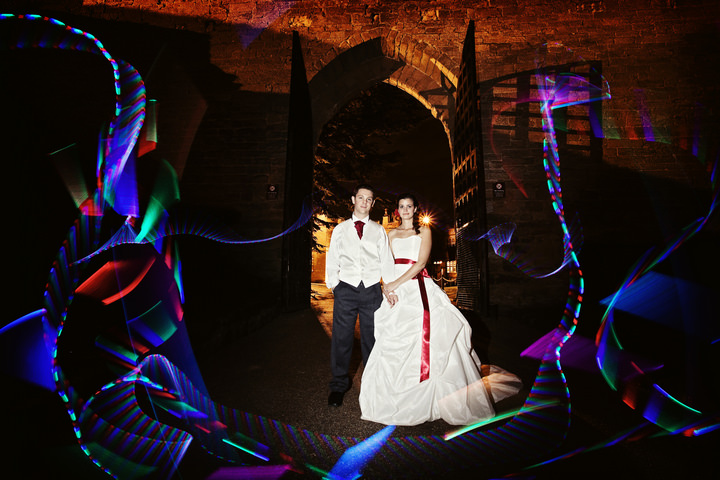 Dress
I knew I wanted red in my dress and when the lady at the shop suggested this massive dress I was less than impressed to say the least! But the second I put it on, I fell in love… I'm so glad I bought it!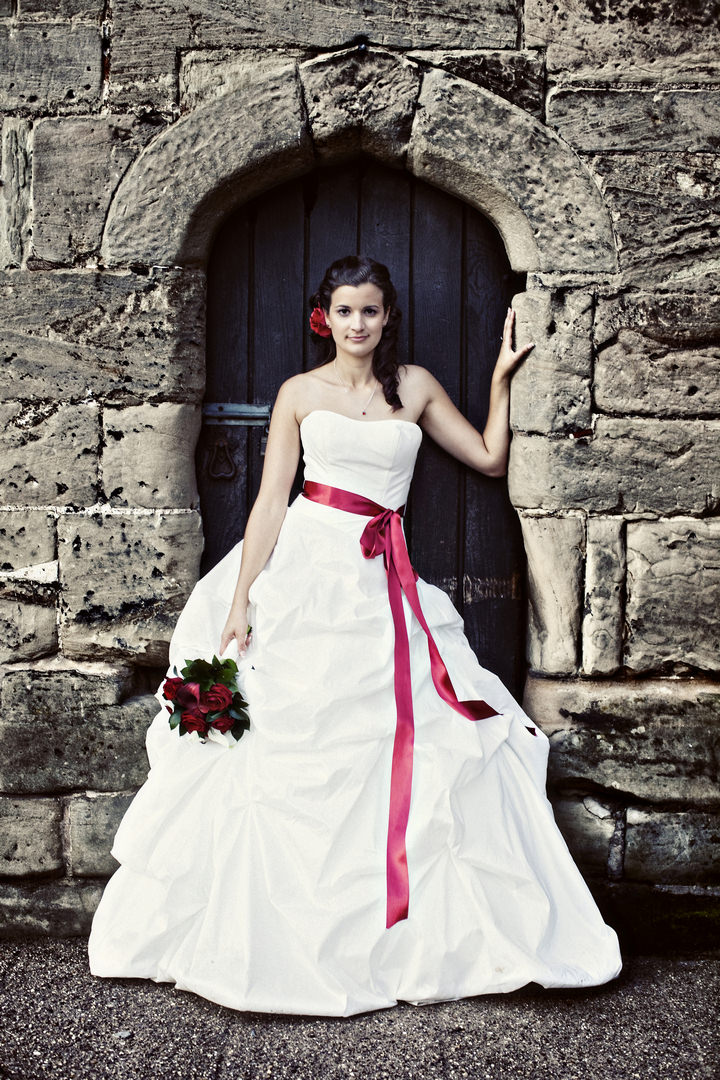 No additional evening guests
I really could not be bothered having to organise for 2 separate events: the day guests and the evening guests. So we decided to just not bother with it and only invite our closest and dearest… It meant everyone we really cared for was there for the whole thing!
What would you change?
Table plan
Guests
DJ versus Band
Table plan
I designed my own table plan and I was quite happy with it but unfortunately when it got printed it somehow came out miss-aligned, and I did not notice until the day of the wedding… at the time I was gutted! I realise its only a small thing but I certainly would have changed it!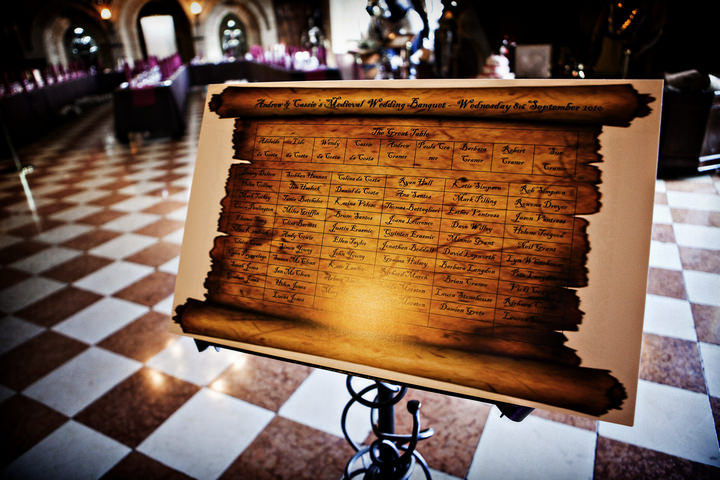 Guests
as with many weddings there are always family politics: people you have to invite, people you are not allowed to invite, etc. I wish I had just invited who I wanted to, end of story!
DJ versus Band
We in hindsight should have hired a band instead of a DJ but at the time we just didn't think about it!
In Hindsight what would you spend more on and what would you save on?
Actually we are pretty happy with how much we have spent on everything, so we wouldn't spend more or less on anything (although obviously it would have been nice to have saved more money!)
What you learnt from your wedding day
To just relax, not stress and enjoy the day because it really does fly by!! And no matter what happens on the day, it will all work out in the end so just go with it! (I stepped on peacock poo and had to go to the bathroom and get help to wash off the poo form my dress, but I jut laughed it off and then carried on… there really is no point getting upset about it!)
Do you think marriage has change things in your relationship?
Hmmmm tough one! I think it changed the relationship a little bit in the sense that it was 'really official' now, but other than that nothing really changed.
How your wedding business came about?
When we moved to the UK I couldn't find work as an engineer and so decided to follow my passion and do photography!! My husband enjoyed it so much and picked it up so easily that he then soon joined my team. When about a year into the business I had our daughter Lana, he officially took over the business and I second shoot and do the girly stuff (like wedding album designs).
www.andrewcraner.com
www.andrewcraner.com/blog
[email protected]
FACEBOOK 
@andrew_craner
Thanks so much to Cassie and Andy  for sharing their wedding story with us all, Are you married,  Do you think about what you would do differently? I'd love to hear your thoughts!
If you are a wedding supplier or bride who would like to get involved in this new feature then please get in contact I'd love to hear from you. 

[email protected]