Today it's a welcome DIY return to Laura from The Mrs Makes. Laura has been writing for the blog for a while now, and since she has been married I have invited her back on a regular basis to share with us her wedding ideas and inspiration. Laura is currently in the process of setting up her own Etsy shop to share her DIY creations. (more details on that to come soon)
Today Laura has gone feather mad and is showing us how to put together this super cute feather and bead headdress, that is perfect for you, your bridesmaid or just a night out!
STEP 1) Using the hair clip as a size guide, cut out a tear drop shape from the felt
STEP 2) Using the craft glue, start from the outside of the felt shape and layer the feathers towards the centre until you are happy with the fullness and shape.
STEP 3) Cut a small piece of felt to fit over the bare feather stems
STEP 4) Sew (or glue!) beads onto the felt until it is covered.
STEP 5) Glue this piece of felt on top of the feather stems to hide them. Press down firmly and make sure it's really stuck down!
STEP 6) When it's dry, turn the feather piece over and glue the hair clasp to the back. Try to position it so that is is stuck all the way along onto the felt, and so that the hinge is at the top (the widest end) so it doesn't slide through the hair!
STEP 7) Leave to dry and then wear with glee!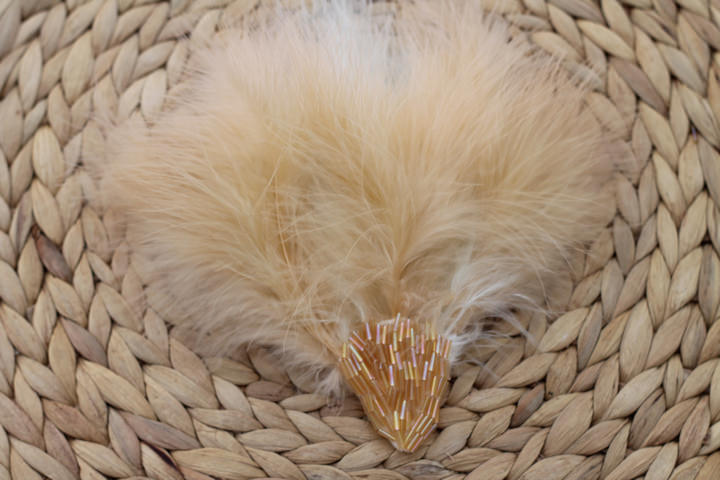 You can read more about Laura's DIY life on her Blog
www.themrsmakes.com
FACEBOOK
@TheMrsMakes