We head across to Wisconsin today for the wedding of Gabrielle and Joe who were married on 2nd June at  the Paper Discovery Centre  in Appleton. The couple chose this historic paper Mill to host their wedding and utilised the exposed bricks and stripped back wood to their advantage. The wedding was hugely DIY based, with Gabrielle even making her own wedding dress! I love the simple unfussy feel to this wedding, the venue is pretty minimalistic and they have gone with this feel for the rest of the wedding, the table centers are great as is the lighting and simple draping that turns this old mill into a simple yet effective wedding venue. Thanks to Amy Gaerthofner from Ardent Photography for the photos.
Amy tells us a bit more about the day
Gabrielle and Joe did it their way. The bride and groom created and decorated their historic venue with just minutes to spare. Not only did Gabrielle create the decorations, invitations,  she even made her gown and created her bouquet with flowers from her mother's peony garden.
Their wedding took place at a Historic venue that once was a paper mill. The venue showcases a gorgeous brick basement, wood type and printing press relics.
The couple had a luncheon and a short dance. The photo session with the couple took place in the late afternoon after the guests returned home.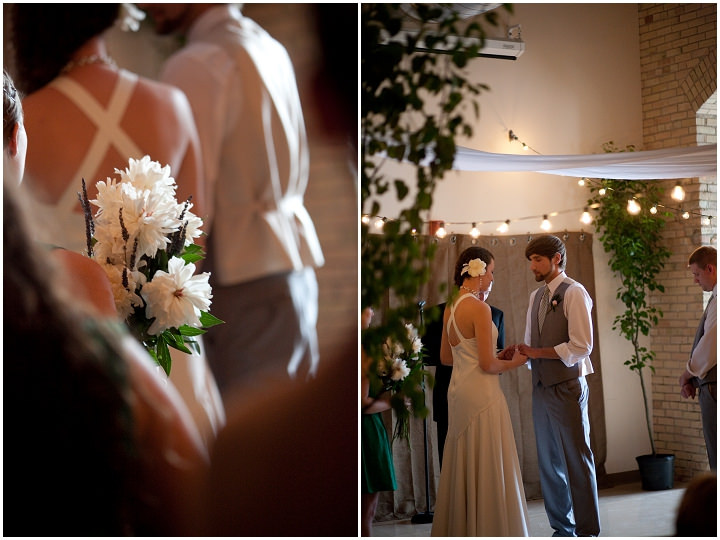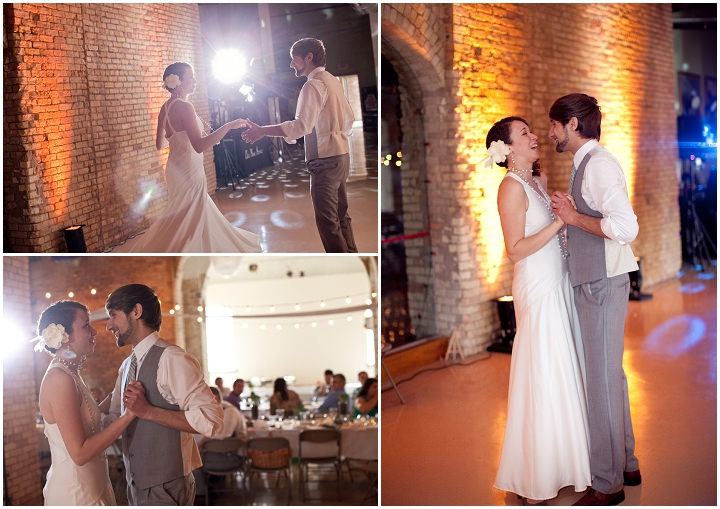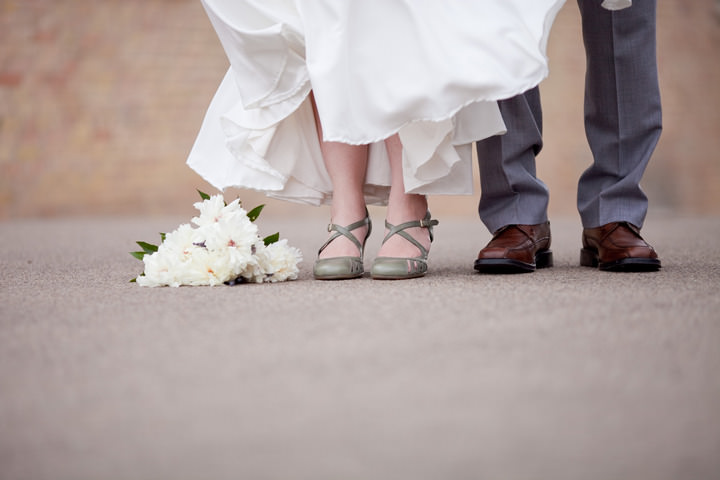 For more information on Amy's work go to
http://ardentphoto.com
[email protected]
FACEBOOK
@ardent_photo