It's Christmas Eve! I'm not to sure how the year has gone by so quickly, this time last year only seems like a couple of months ago! I Hope you are looking forward to tomorrow and that you all have somewhere warm and friendly to go. Me and Nik have is mum and dad and his younger sister and her husband coming for the day, so just the 6 of us! For me the perfect number to cook for! so I'm not stressing! The rest of the week will be spent doing all those things I never really get time to do, visit friends, do those odd jobs that have been on my list for months, and I'm hoping to also do a lot of nothing, combined with even more eating and drinking!
I won't be updating the Blog between Christmas and new year (apart from my happiness project posts, which can be found in the personal section of the blog) as I really do need a bit of time off. The re design took so much of my time and energy I need a week to re charge and get myself ready for what 2013 has to bring, plus I'm pretty sure you will all be off having to much fun! There is plenty to keep you busy though, have a look through the new lay out and make sure you check the archives for some old posts that you may have missed!
I'd like to say a MASSIVE thank you to all of you who have read my blog this year, without you the blog would be meaningless, so I really do appreciative all your regular readers. I'd also like to thank all the wonderful photographers and suppliers whose work I have featured and written about, without your the Blog would be empty! And last but by no means least I'd like to thank all the couples that I worked with in 2013. I was lucky enough to be part of so many people's amazing weddings, and I am really looking forward to planning some more fantastic weddings in 2013!
So may I wish you all a VERY Merry Christmas, and a fabulous new year…………see you all in 2013!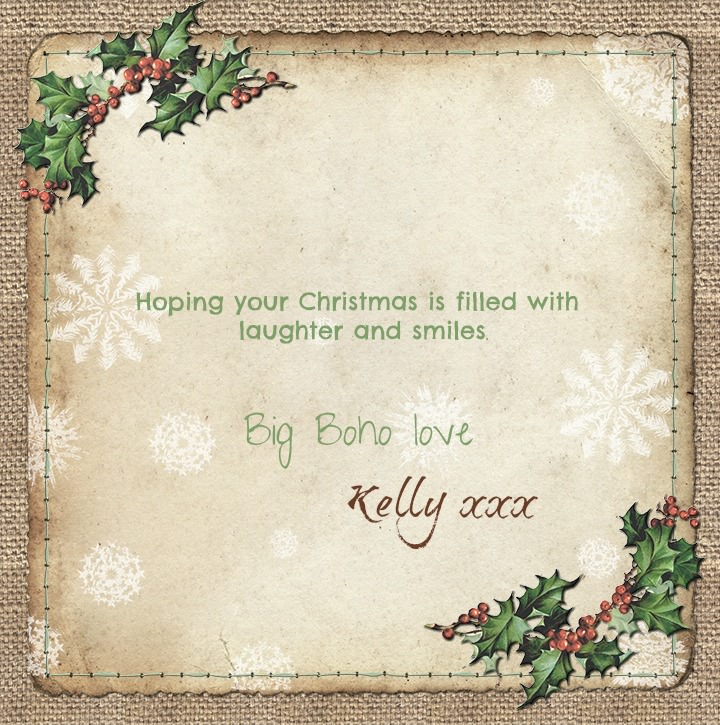 Big Boho Christmas Love
Kelly xx