Last month was the first month I advertised in a national wedding magazine! I took out a 3 month feature with Wedding Ideas Magazine, so here I am again this month.
This time I'm lucky enough to be featured in the Editors Choice page, with one of my trash the dress pictures………….naturally the picture shows me eating!! (no change there then!) the full feature will be going up on Love my dress Blog in the next few weeks…..I can't wait!!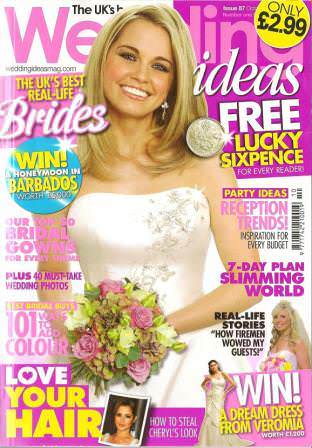 Next month I have another little addition to the magazine, along with another advert.
Kelly xxx