Today's shoot is a  mixture of an engagement shoot and a styled shoot all wrapped up together. It features the 4 seasons mixed with the brides love of vintage, a whole lot of imagination has gone into making it all possible. It has been sent into by Arthur's Nuguid from Allure Studio who is based in California.  The lovely couple is Nikki and Gary and it was Nikki's idea to use the 4 seasons to create the theme for the shoot mixed with her huge love of all things vintage she has picked her favorite eras, 20s, 50s, 60s and 70s (which would have to be my favorite as well!)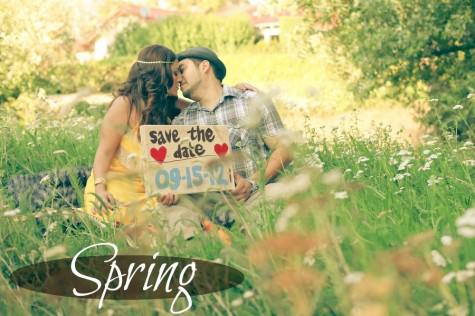 The shoot took place in Walnut Creek in California this month and I just love it! Spring and summer are so bright and the use of light is beautiful, something we don't get much of here in the UK and make such a difference with photography like this. Then autumn and winter get a bit more urban as we go inside and play with more dark tones.
Nikki has been kind enough to tell us more about the engagement and the shoot………………
How they met
Gary and I met once, then saw each other a few times throughout the years since his brother was dating my sister. We later ended up working together, where our unlikely friendship grew as time went on. He was living the quintessential bachelor life, enjoying his freedom and I was newly separated with 3 boys, but he never judged me or made me feel less special. Gary was 3.5 years younger than I and I didn't expect we would ever get along as naturally as we did. It turns out we had common interests in food, music, could talk to each other for hours about everything and had so much fun doing nothing in particular, as long as we were together. No matter how hard we tried to fight it, we fell in love. There were rough patches, like any other relationship but we never gave up on us. Gary took the time to develop his own relationship with my boys and they absolutely love him.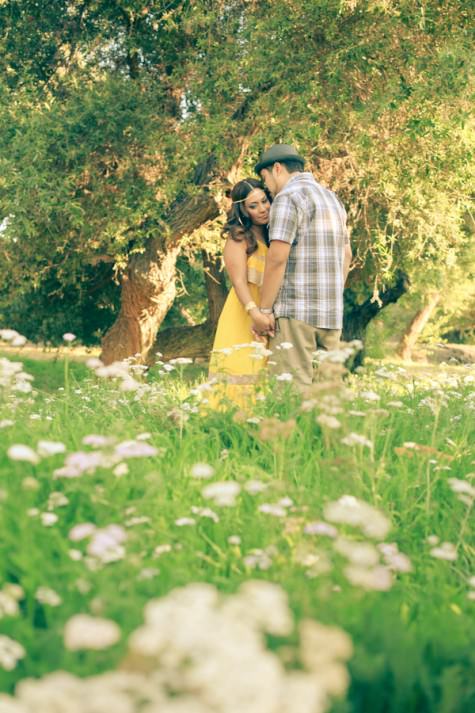 The proposal
4.5 years later, on his mom's birthday, he took me and the boys to visit his mom's grave and take her flowers. It was pouring rain that day and soon as we got there, the rain stopped. Gary began to tell us that we were his family now and got down on one knee and proposed. We all hugged and cried and it was one of the most beautiful moments ever!
The Shoot
For our engagement photos, we wanted to capture my obsession for all things vintage. Gary and I have been through many seasons together and this next season, we will officially unite as one. Seasons come and go but our love will never go out of style! Here we are dressing up to four seasons of my favorite vintage eras: Summer-50's, Fall-20's, Winter-60's, Spring-70's. We shot a scene in my parent's backyard, our local park in Walnut, CA and in the Pomona antique/arts district.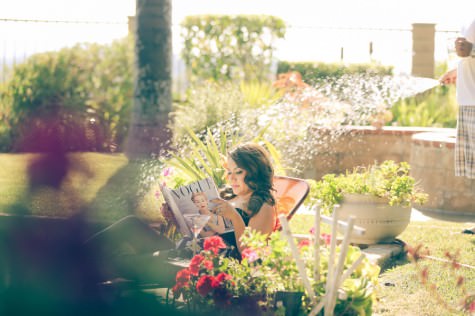 The Wedding
Our wedding this September will be a DIY/eclectic vintage filled celebration that will include coveted treasures I've collected over the years.
Supplier shout Outs
Event Planner: Enamor Events
Reception Venue: Civic Park Community Center
Heirlooms and extras: thrifted sister vintage
If you would like more informatin on Arthur's work go to
http://allureocstudio.com
http://allureocstudio.com/blog/
[email protected]
FACEBOOK