Today I'd like to introduce you to Nicola Thompson from Nicola Thompson Photography. I came across Nicola last year when she submitted a wedding to me. I was instantly blown away by her work, (and believe me it takes a lot to impress me these days!) and after a few emails and conversations on the phone, a strong friendship began. Nicola was the official photographer at my Boho Christmas Party last December, and she has also worked with me on my latest make up series with Iva Clara. I have worked with her on my last two weddings and I can say hand on heart she is one of the hardest working and conscientious photographers I have ever had the pleasure to meet.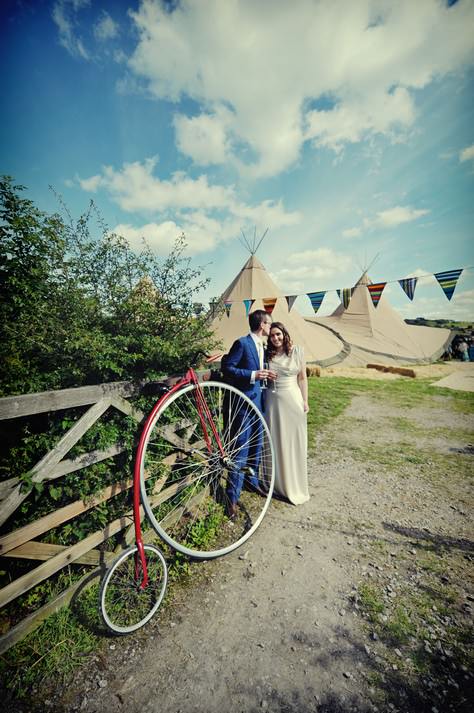 So as you can tell I'm a big fan of Nicola and her work! She has a creative eye and a fun approach to her subject matter, she sees things differently so always captures moments in a unique way. Her photography is clean, sharp and she uses limited editing, something in these days of heavily processed and high action based photography is a breath of fresh air. So yes I'm a BIG fan! And I believe Nicola to be a HUGE rising start in the photography business. If you've already booked her for your wedding you are in for a treat! And if you are thinking about it then get her booked, she is a super star photographer in the making!
To find out a bit more about her and her work I have asked Nicola a few questions…………
'I'm a twenty something year old mum, wife and photographer – my 3 full time jobs. Yorkshire tea, smelly cheese, design, nice hotels and apple products are at the top of my love list and I'm so determined to succeed that I sometimes drive myself crazy.'
What made you start your business?
My dad is a photographer which I suppose influenced me quite a lot, traipsing round camera fairs in village halls and being photographed a lot when I was younger. I then went on to study photography and fine art at uni and then got a job assisting a wedding tog after that. After realising I could do it better than the guy I was working for I decided enough was enough… moved to Manchester, borrowed £2000, took a deep breath and did a wedding fair. I did it part time alongside other design jobs until I had my 2nd child 18 months ago. Then the full time madness started…
Where are you based?
I am based in sunny Manchester, England but I shoot weddings anywhere in the UK and abroad.
How would you describe your style?
My style has changed a lot in the last year so hard to pin it down. I think it's clean, strong imagery with an emphasis on emotion and composition. I'm always looking for an unusual way to view something, so when people look at it they see it in a way they never expected. I try to find something amazing in every single image I take and that may be a viewpoint, a colour, strong lines, great light. These things are always at the top of my agenda.
What is your biggest achievement so far?
My biggest achievement to date is having a wedding featured in You & Your Wedding Magazine back in April this year. It really was one of those moments where I was ripping open the magazine at the counter of Tesco, telling all the staff to gather round! Scary and utterly amazing all at once. It really gave me the confidence to believe my work was credible and could stand up against those amazing photographers id been drooling over for ages.
What makes you different to your competitors?
My artistic flair, my understanding of colour, composition and quality, and my ability to initiate calm beauty and then raucous laughter one following the other. I can turn my hand to anything and I usually find I'm pretty good at it! I end up taking on all sorts of roles – personal bridal dressing assistant, official wedding time keeper, master of ceremonies if required… and I love it.
What do you enjoy most about your job?
I thrive off the pressure of the day and the rewards are endless. Being with a couple during one of the most important moments of their lives is an unbelievable privilege. I also secretly love a great speech and often shed a small tear… I honestly couldn't think of a better job in the world.
What sort of couple do you think you attract and what would be your ideal wedding to work on?
I seem to attract a lot of creatives – people who fancy themselves as a bit of a photographer and wedding photographers themselves even. My couples are usually really connected and interesting which makes for photographs full of life and character. I must say though, even if a couple is slightly nervous about being photographed they always enjoy it in the end. I'm confident enough to say I could make any couple feel at ease. My ideal wedding would be one with lots of visual stimulation (photography being a visual medium) but that could be in the details, the colours, the guests, the scenery, the character of the couple, or even complete simplicity. I'm a sucker for an outdoor wedding too. Can't beat it.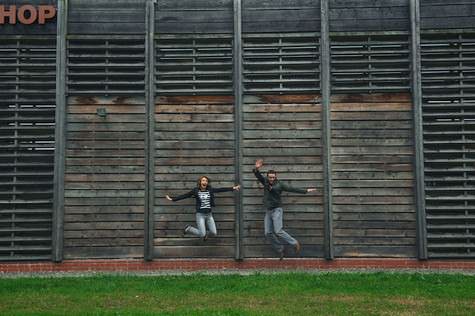 Can you give me some information on your pricing structure?
My prices are simple. For coverage its £1500 anywhere in the UK (travel and accommodation included), normally 10-12 hours documenting the day naturally including just 15 minutes of formals and beautiful bride & groom portraits, with a disc of the high res edited images. Albums are then an optional extra starting at £650. Folio and Vision Art are my albums of choice.
I'd love to hear from you if you are planning a fabulous wedding in 2013/14. Get in touch!
ttp://nicolathompsonphotography.co.uk
[email protected]
FACEBOOK
TWITTER
07525233778