There are so many inspirational bridal shoots done these days that it can be hard to do anything different or original, so when this gorgeous shoot arrived in my in box I was delighted and knew that I had to share it with you all!
It was sent into me by Lindsay from Petalicious Flowers, who was the creator of the shoot, and it comes all the ay from Santa Clarita in California.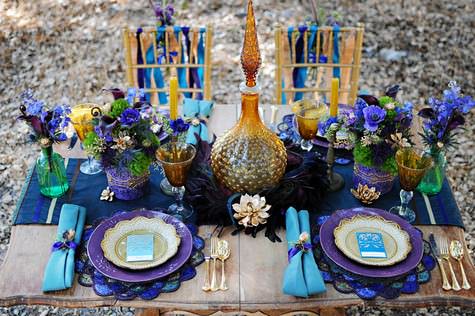 You can tell from Lindsay's work that she LOVES colour, her flowers are full of character and bursting with bright energetic colours, and this is reflected in this Egyptian inspired shoot. The bright purples and turquoise mixed with the rich gold work so well together, this coupled with the rustic California backdrop, gives it a unique quality.
Here is Lindsay to tell you a bit more about her inspiration behind the shoot.
My inspiration for the shoot came from a single photograph of an amazing headpiece and my love for the Egyptian style and my forever love of colour.  I love colour and I just want to show people that its ok to add colour into your wedding, event whatever it may be. I added the gold succulents to really bring in that Egyptian, middle eastern vibe. The colours are so bold and bright and when mixed together amazing things happen.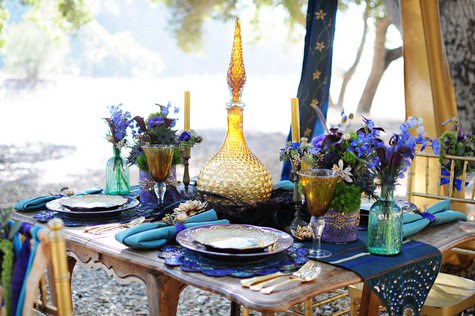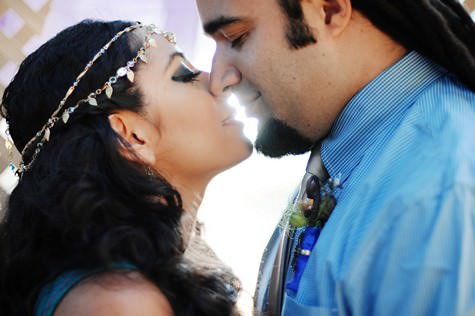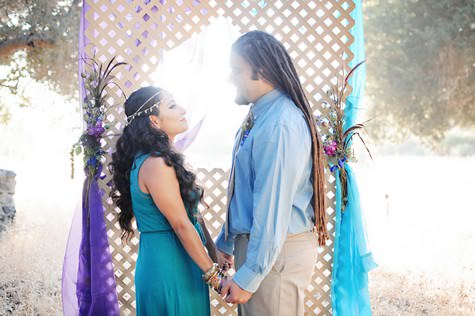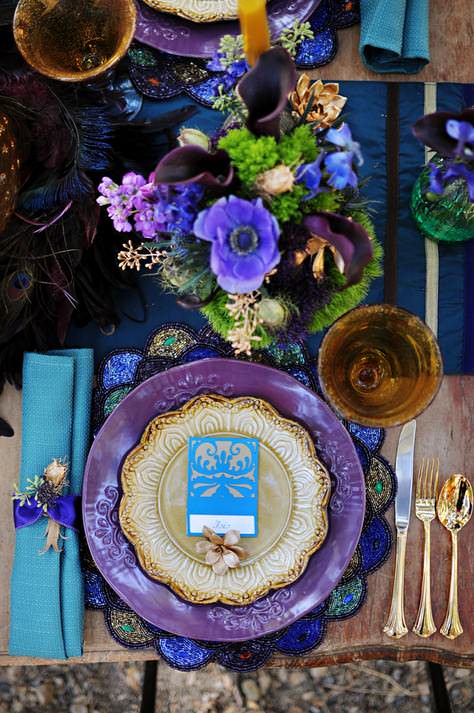 FULL CREDITS: