Do you want to train to become a Wedding Planner? 
If so then read on…………………..The Wedding Planning College  is having a winter sale!
As a wedding planner myself I know how important it is to get a good grounding when starting out, I wrote a series of posts last year on How to become a wedding planner and in part 2 I discussed the importance of doing a wedding planning course.
So today Lisa and Joy tell us a bit more about their own Wedding Planning College and the current winter offer they are running.
The Wedding Planning College offers training events, mentoring and ongoing business support to those wanting to either start their own wedding planning company or become a wedding planner as part of an existing company anywhere in the UK.
The college was founded & is run by, two established wedding planners, Lisa Hilliard & Joy Hersey-Todd, who found themselves inundated with requests from people wanting to become a wedding planner and they decided to implement a framework in which to advise, train and mentor new talent.
Don't miss The Wedding Planning College Winter Sale & new Easy Ways to Pay
1 course is now £375 instead of £475
Pay with 3 monthly instalments of £125
Both courses are now £720 instead of £950
Pay with 3 monthly instalments of £240
Instalments can be made online, via bank transfer or with a cheque
The next training Events
Setting up a Wedding Planning Business – 2 day training event
Saturday 25th & Sunday 26th of February 2012 at Casa Hotel, Chesterfield, Derbyshire
Planning & Coordinating a Wedding – 2 day training event
Saturday 24th & Sunday 25th March 2012 at Christians, Sheffield, South Yorkshire
The two day Train to Plan weekend training events include fact based learning exercises, group activities & guest speakers, currently operating in the wedding industry. Throughout the two day events Joy & Lisa will personally guide you through each chapter of the course, offering honest advice, sharing real examples and inspiring your own personal wedding planning business development.
What our Graduates have to say?
Did the Course meet your expectations?
"It really did, it was exactly what I was hoping it would be"
"Yes, fully"
Did you enjoy the course?
"I've loved it. How great to be learning about something I've wanted to do for so long"
"Very much…. nicely timed, kept it fast paced and fun"
Did you find the mentors knowledgeable & motivating?
"Very – friendly and open"
"I feel very motivated thanks to you both"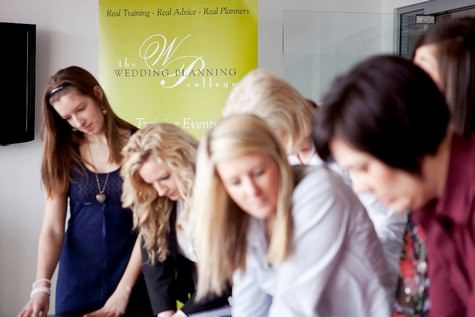 For more information on the college or to view the content of each training event, visit the website www.theweddingplanningcollege.co.uk