With Halloween just around he corner, I thought it was about time the blog tuned it's attention to all things, gothic, black and Halloween related. With only 4 sleeps until the big day I am delighted to share this dark and moody styled shoot with you. The shoot took place in October 2021 in Pomona, Eastern Los Angeles, California. It brings together a black colour palette, along with accents of green and white. Skulls, candles and the most stunning flowers all come together to create the dramatic decoration, along with this gorgeous couple, who bring the passion. Big thanks to Areli Event Design for the submission and to J. Emmanuel Photography for the wonderful images.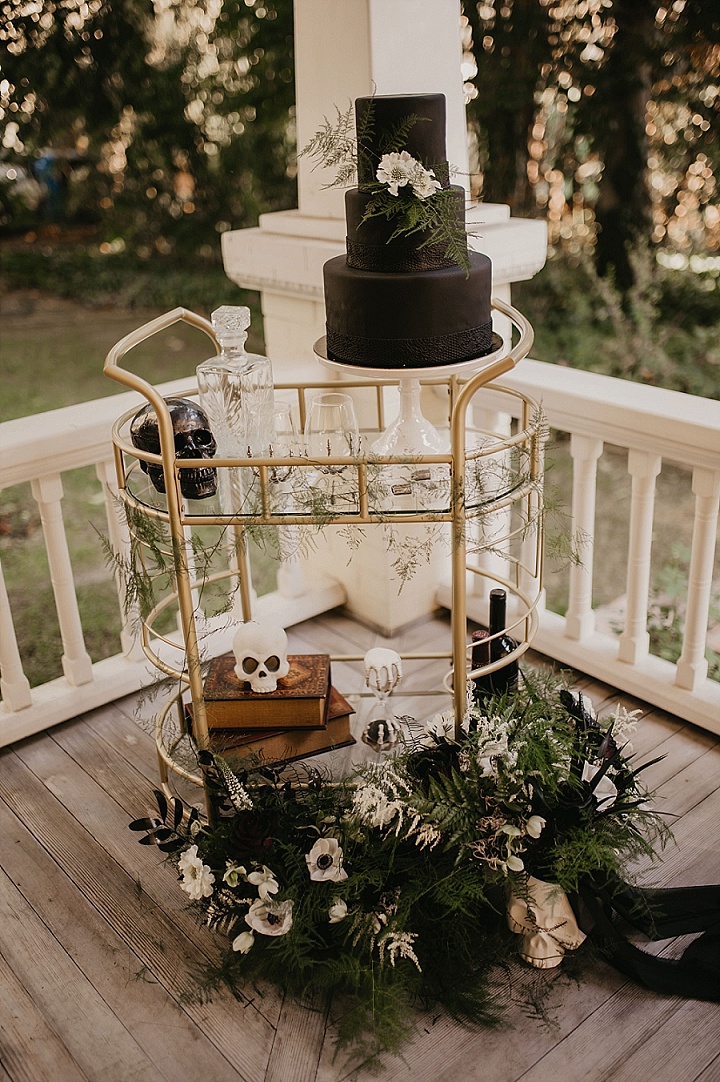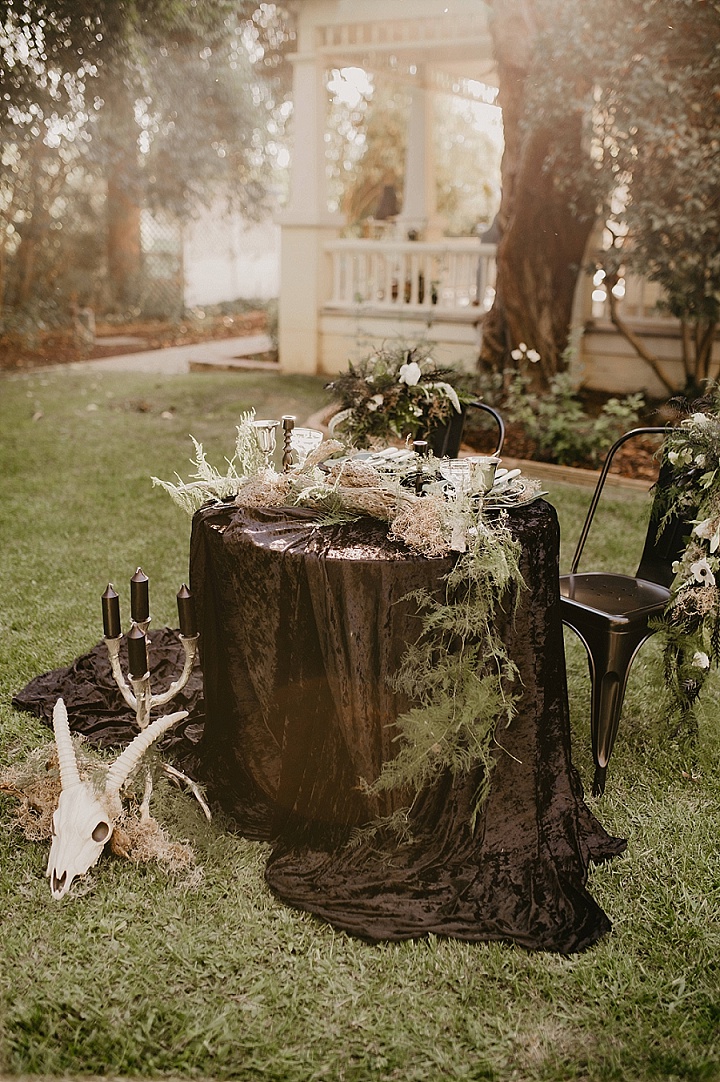 Tonette from Areli Event Design tells us more about the shoot.
Attention all Halloween and American Horror Story lovers, This shoot was inspired by non other than AHS Coven. An all black colour palette complimented by pops of white and green.
A historical house serving as the bride and grooms backdrop. Textures of moss, ferns, black roses, and twigs fill the 7ft ceremony install, sweetheart garland, cake & bouquet.
The bride is decked in all black with the classic black umbrella, skulls heels, and chiffon black dress. The groom is sporting two looks – one of all black and switches things up to a green velvet jacket.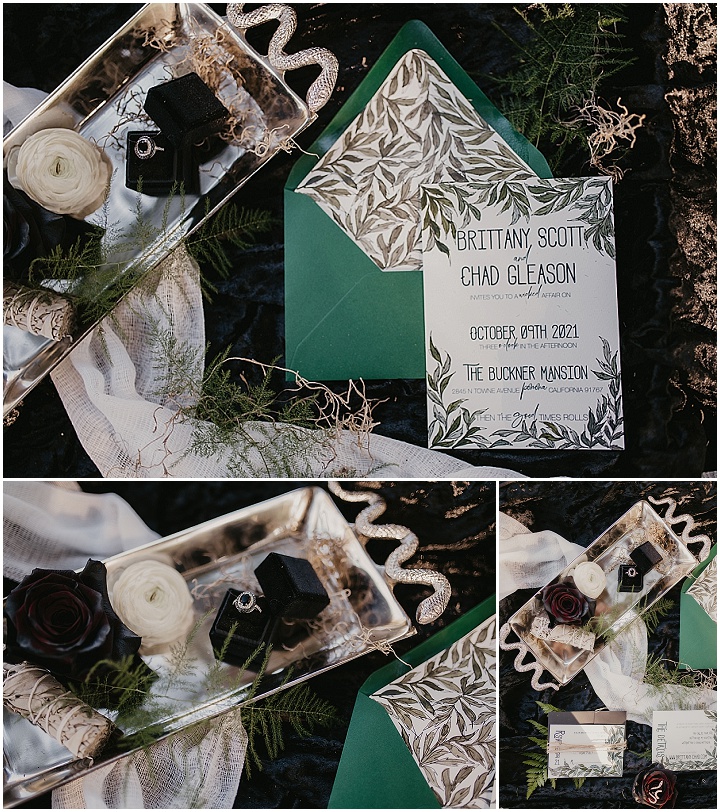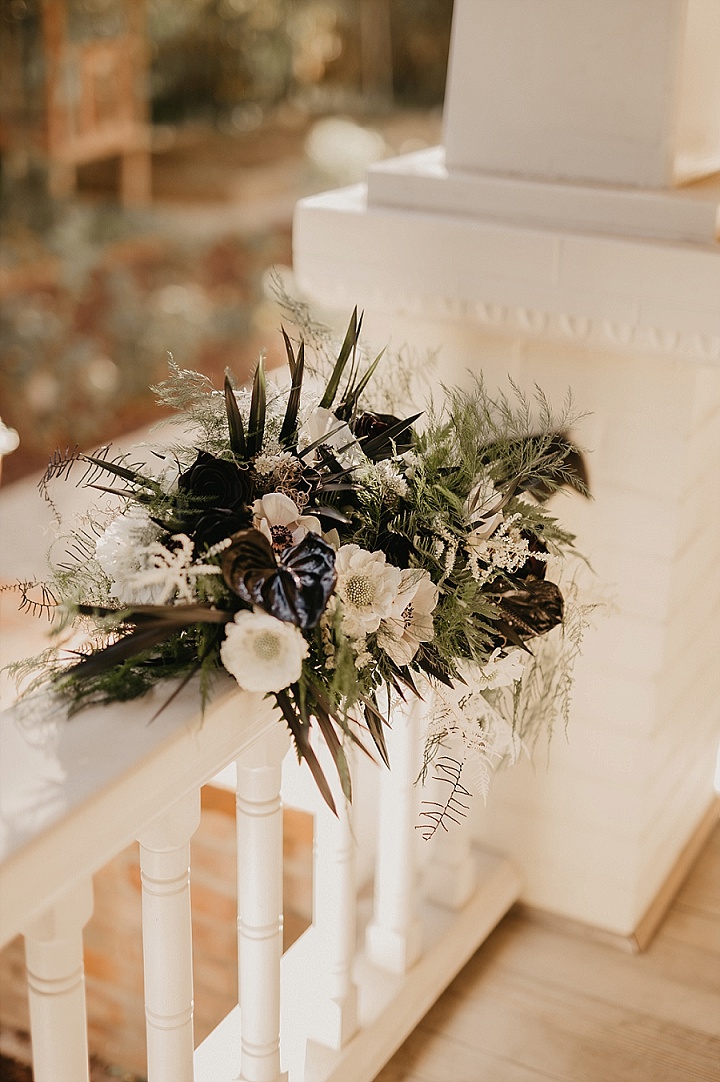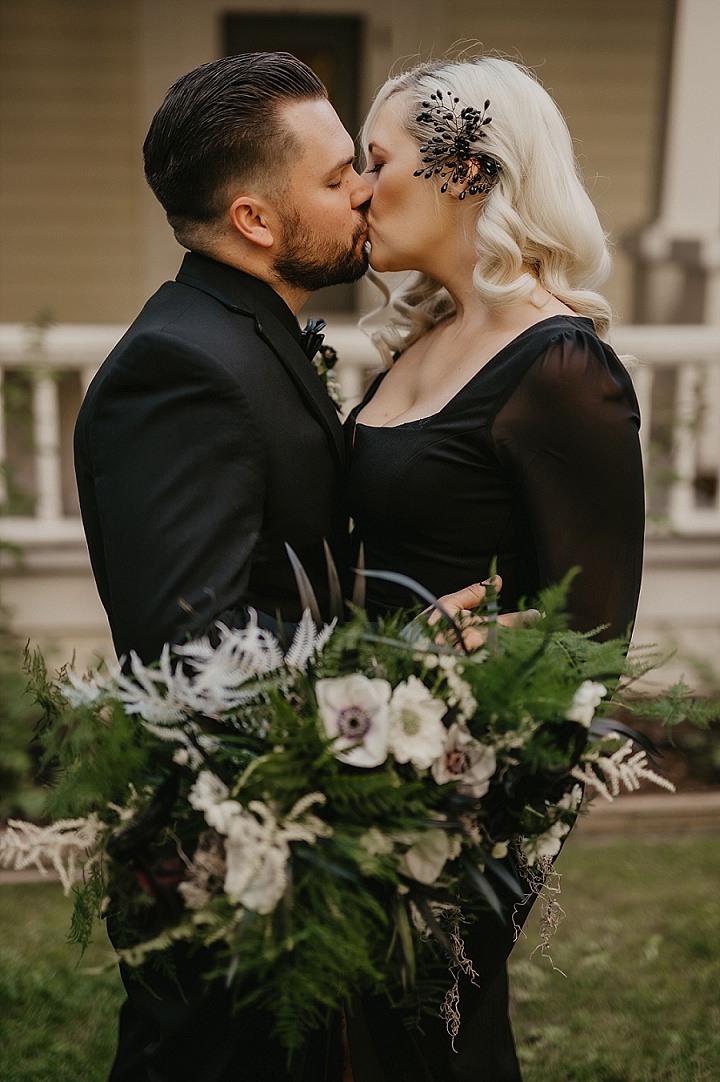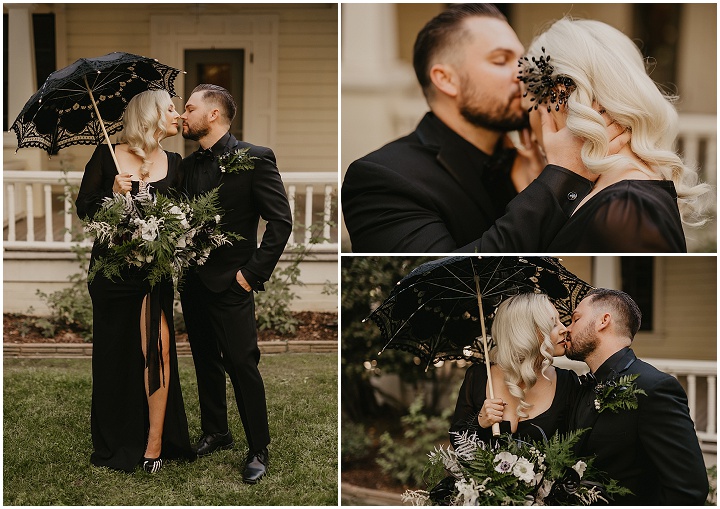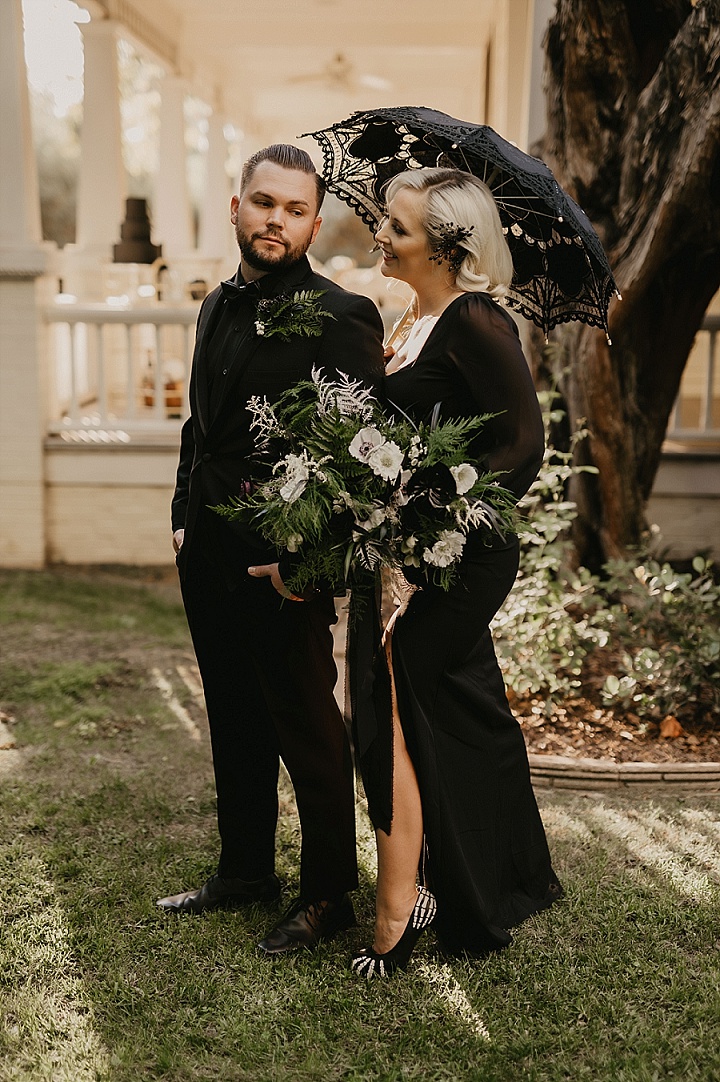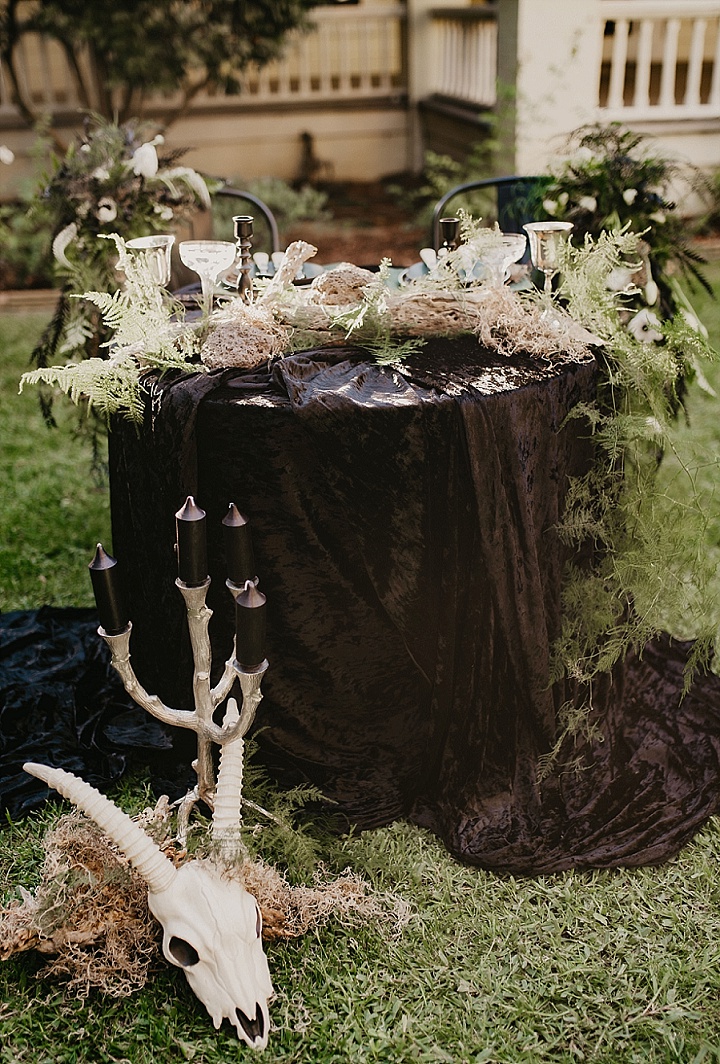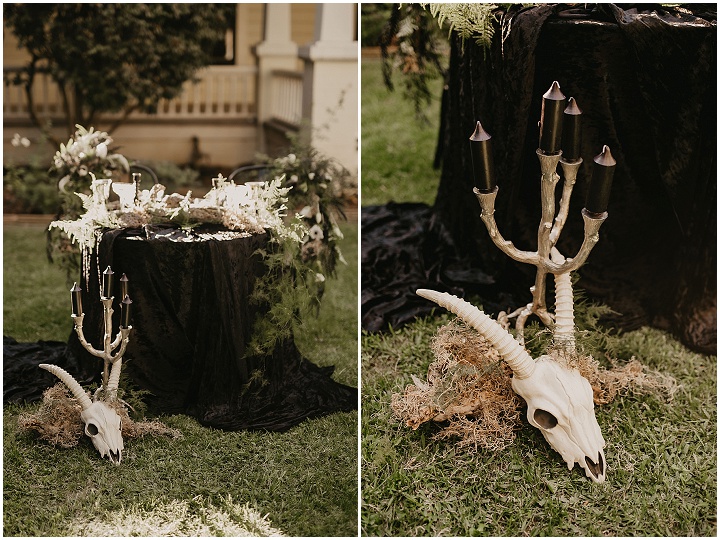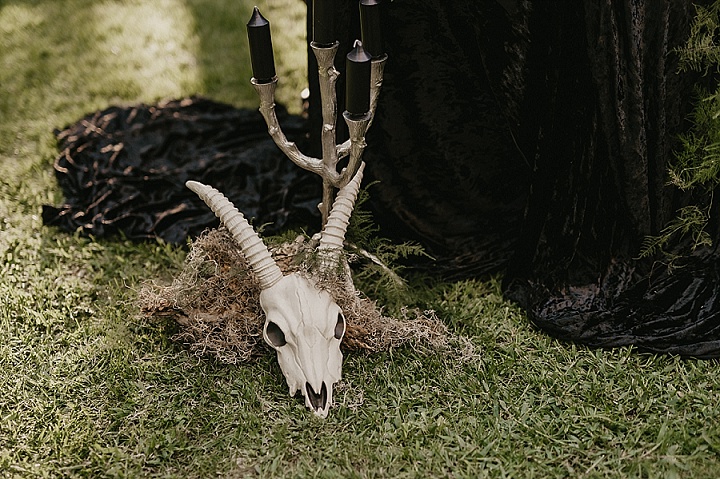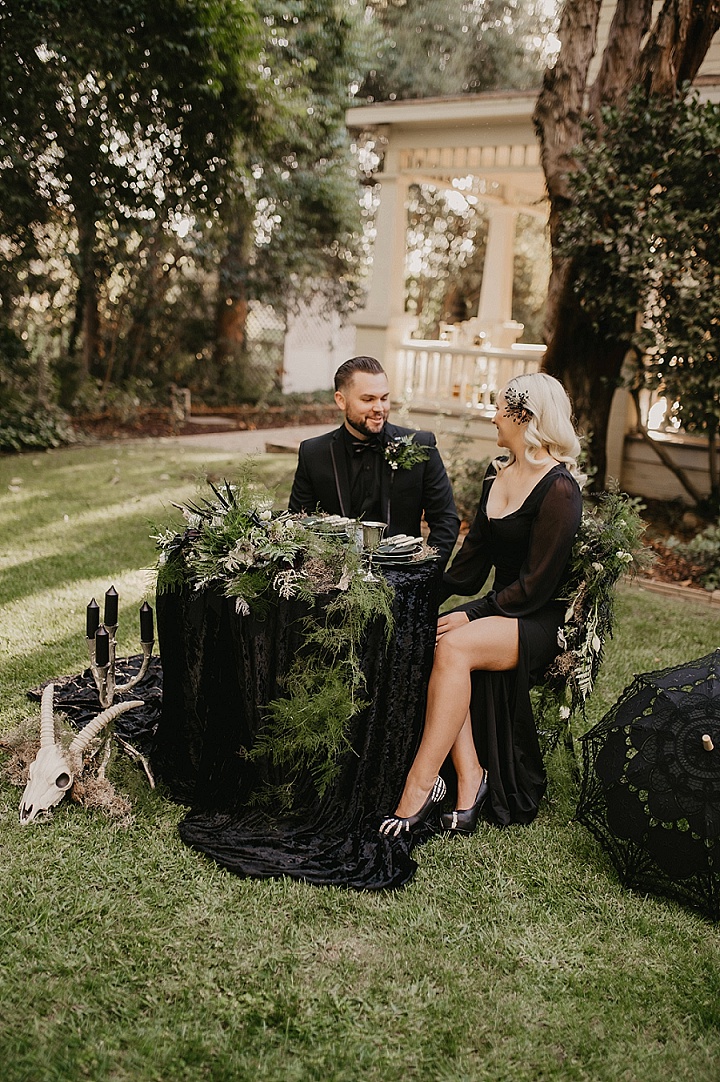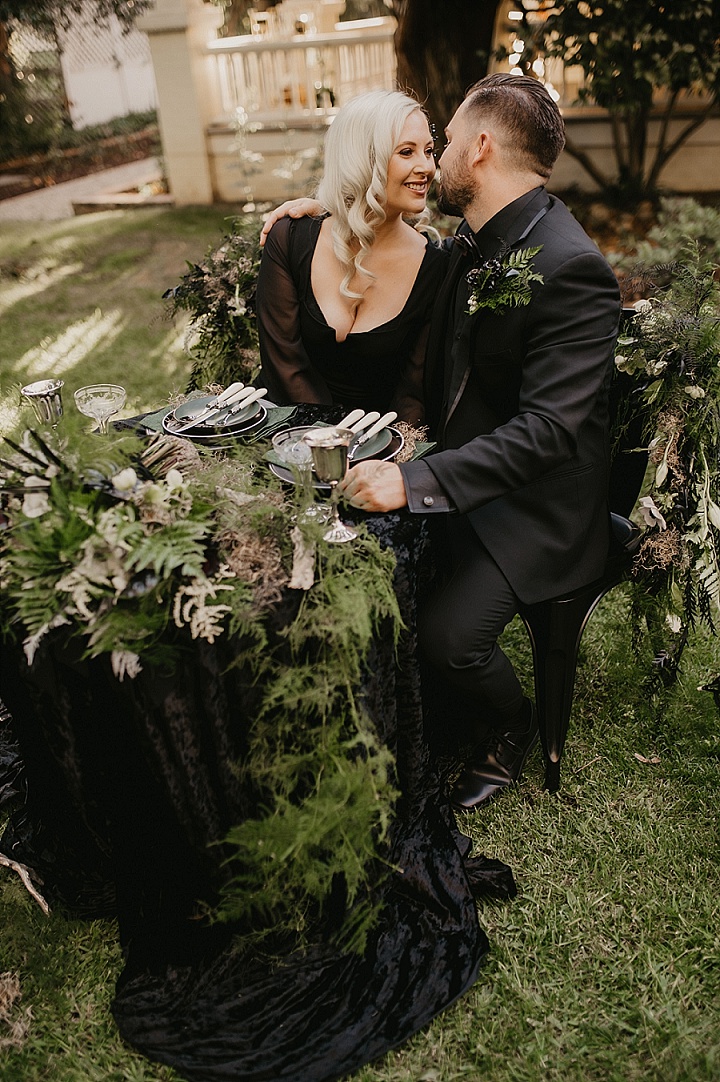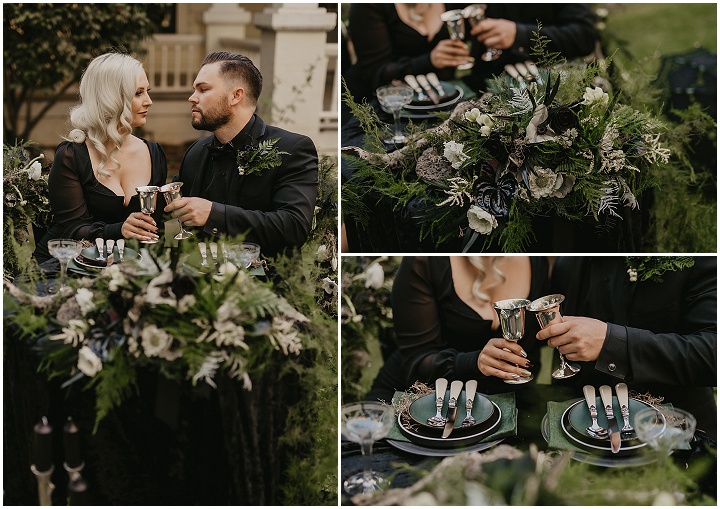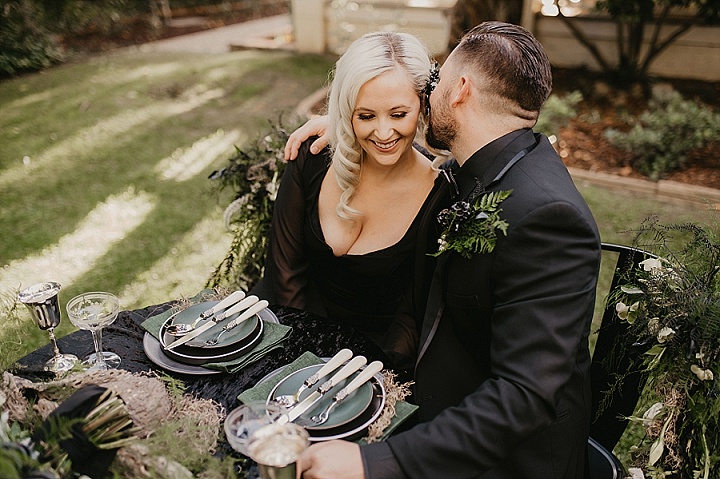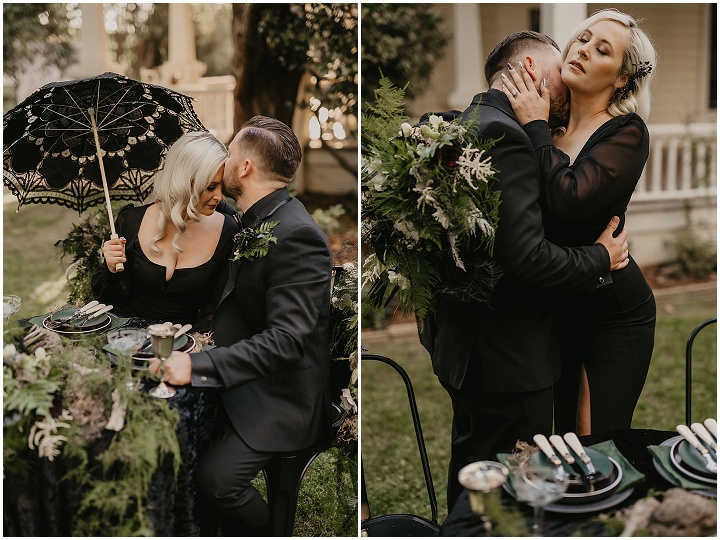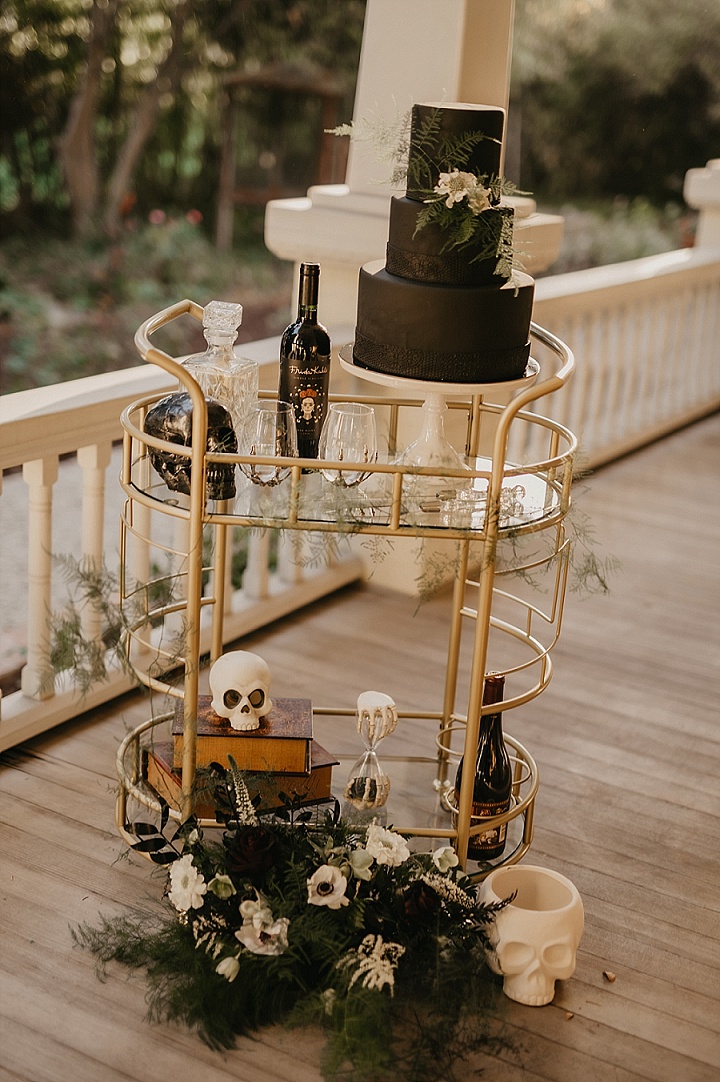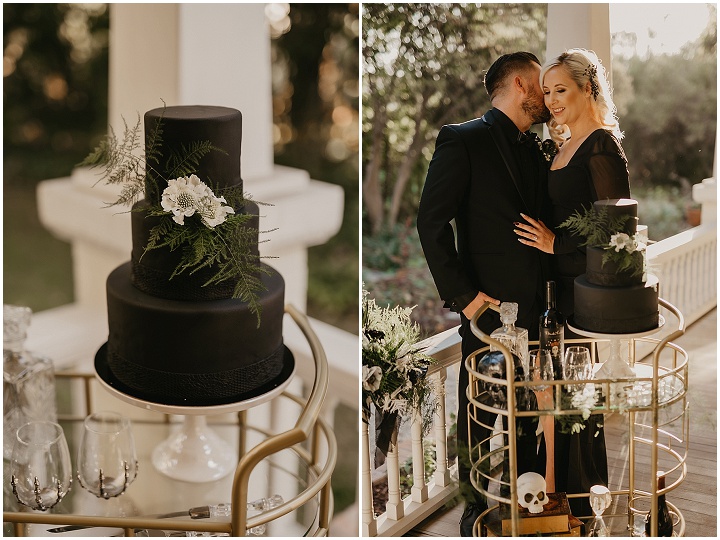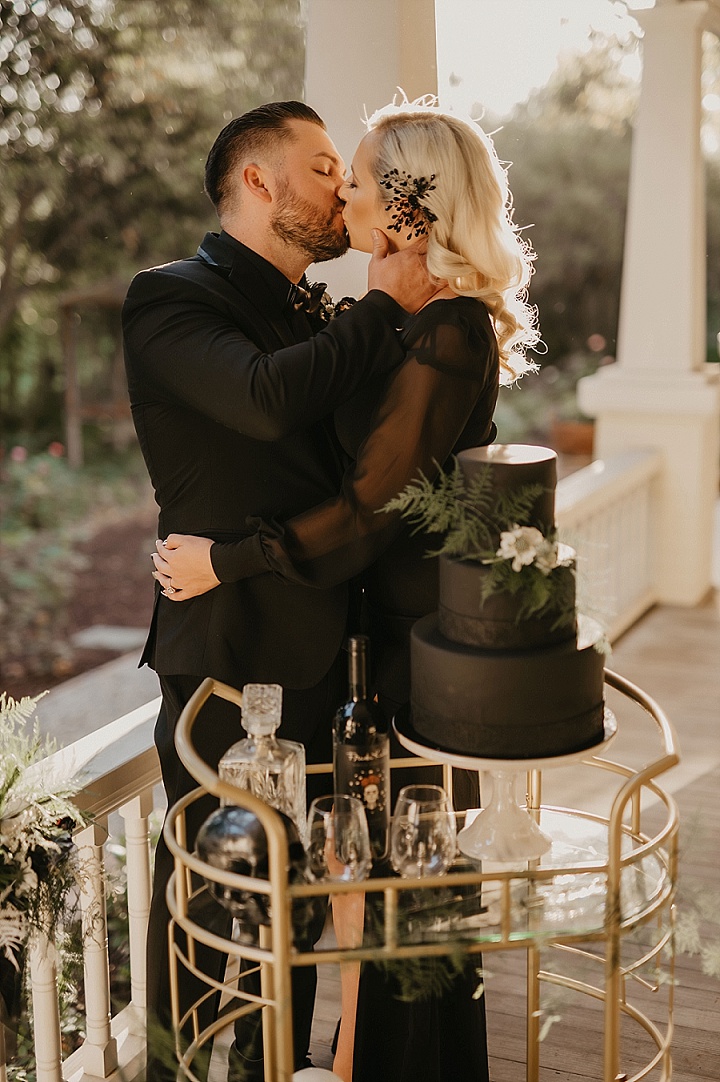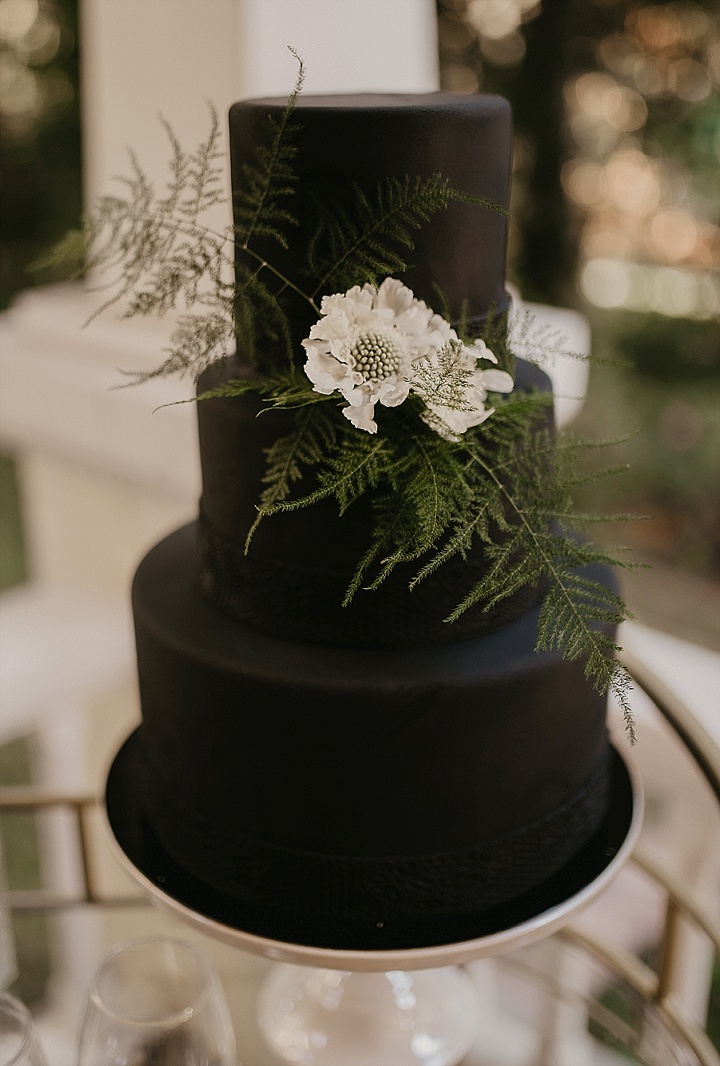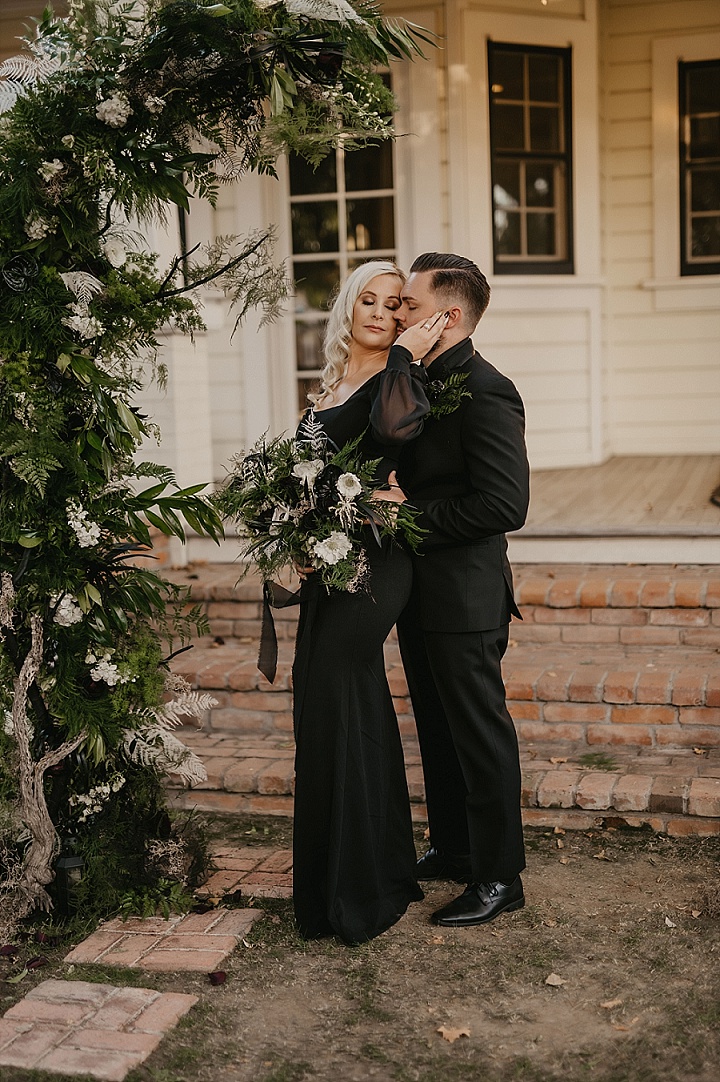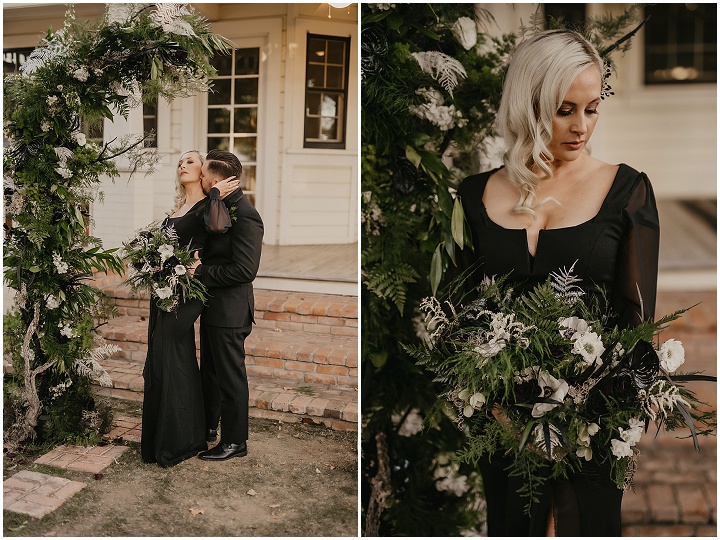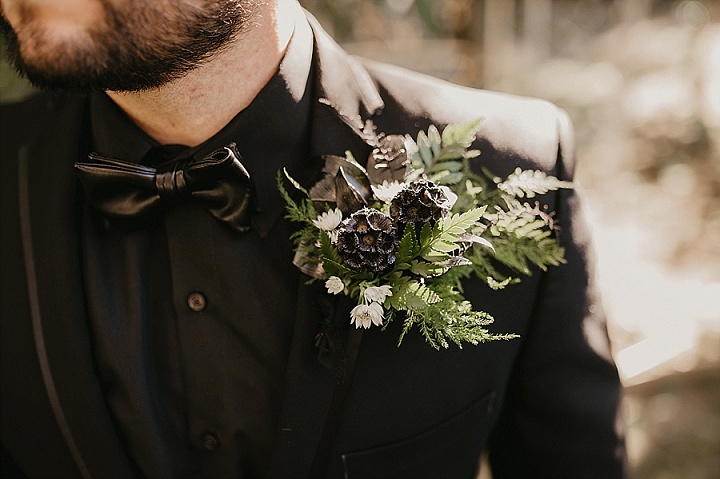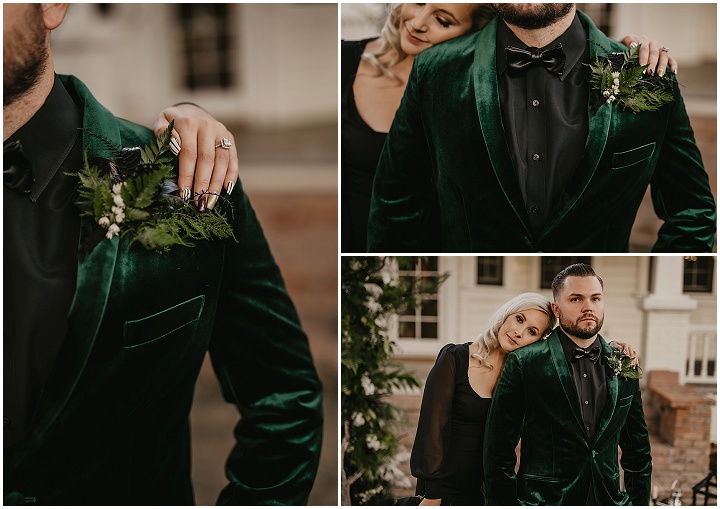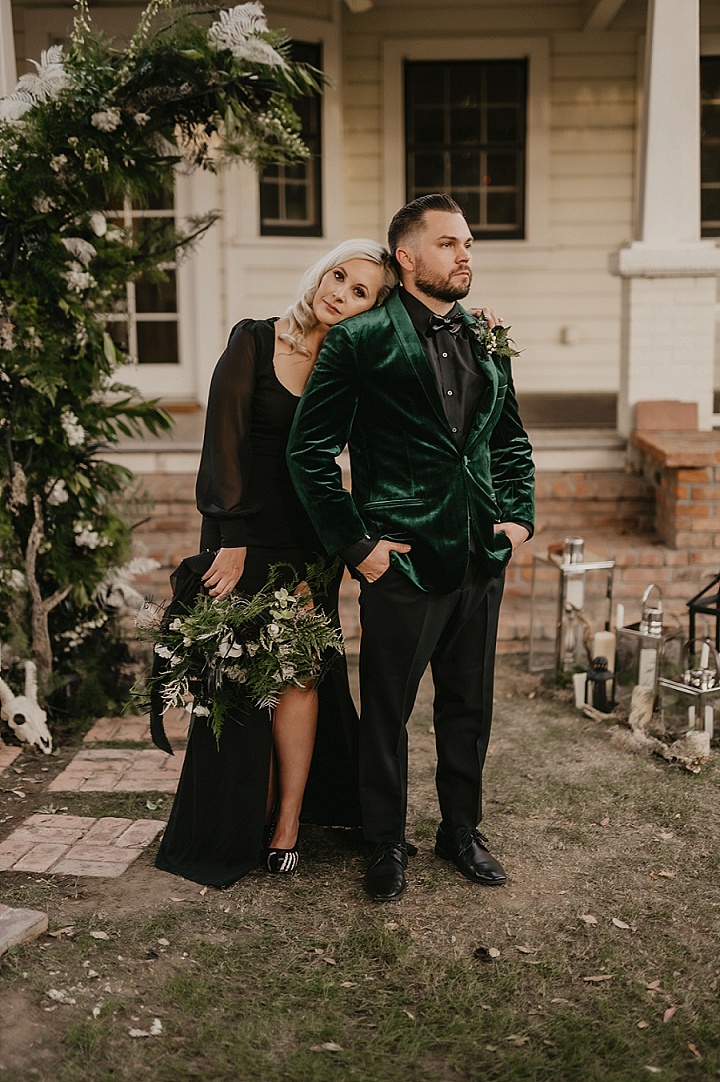 Supplier Shout Outs