The Boho Wedding Directory is a hand-picked list of all awesome wedding suppliers in the business, ready to help you plan your Boho wedding. The Directory is located in the main menu bar at the top of each page and is super easy to use. It is split up into suppliers and regions making it easy for you to find the perfect Boho supplier for your wedding.
To make sure you don't miss any of the wonderful suppliers that have been added to the directory, each week I showcase the suppliers that have joined in a mini update. This weeks new suppliers added to the directory are:
Photography: Emma-Jane Photography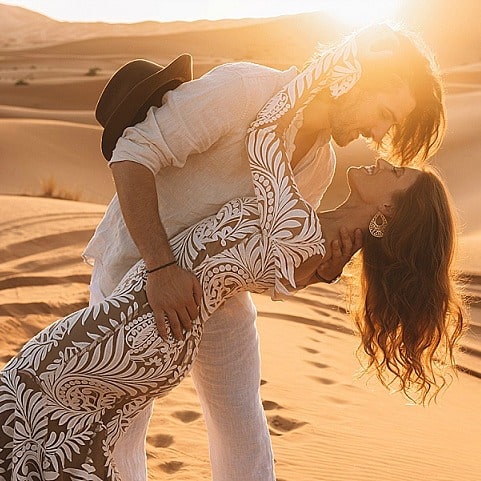 Emma-Jane photography is a fashion inspired wedding photographer based In London and Oxford covering the whole of the UK and destination weddings.
More Information:  www.boho-weddings.com/emma-jane-photography
Decoration: More Weddings
More Weddings provide that extra touch of uniqueness to your wedding day, making your special day like no other! Part of the More Production group, we have specialised in wedding venue styling for the events and entertainment industry for over 15 years, and provide a completely unique wedding venue styling service for the whole of the UK. Creating inspirational spaces with our wide range of beautiful and bespoke drapes, props, furniture, dance floors, table centres, lighting and much more; we have the knowledge and experience to transform your venue, creating the most intimate and romantic atmosphere you've always dreamt of.
More Information: www.boho-weddings.com/more-weddings
Photography: Rose Dedman Photography
Rose is an award winning wedding photographer based between Bristol and Bath. Rose creates a truly relaxed and unique "wedding story" for each of her couples through her passion for documenting life, emotions, humor, quirks and above all: love.
More Information: www.boho-weddings.com/rose-dedman-photography
Photography: Andy Sidders Photography
I'm a wedding photographer who specialises in natural, relaxed portraits that capture your unique essence as a couple. I love to capture every moment that matters, from the little glances to the emotions that tell the story of your special day.
More Information: www.boho-weddings.com/andy-sidders-photography
Photography: Liam Smith Photography
Love biscuits, hate posing? I'm Liam – documentary wedding photographer, keeper of rare breed chickens, grower of obscure mushrooms.
More Information: www.boho-weddings.com/liam-smith-photography
Photography: Michael Townsend Photography
I am experienced, relaxed and easy-going. My wedding photography style offers both candid and posed shots to get a pleasing mix that will give your wedding the right balance and to tell your story in a way that best represents you as a couple.
More Information: www.boho-weddings.com/michael-townsend-photography
Marquee & Tents: Funky Monkey Tents
Funky Monkey Tents is family run, with over 12 years experience within the wedding and events industry. We pride ourselves on having structures which stand out from the crowd. Our range of tents has grown over the years while staying true to our core values. We love our job and this shines through in our work.
More Information: www.boho-weddings.com/funky-monkey-tents
Photography: Liza O'Malley Photography
Hi lovelies! I'm Liza a Brighton based fun loving wedding photographer. I'm into honest, emotive and quirky kind of wedding photography that tells the beautiful story of your day. I won't make you pose or feel awkward. I love shooting alternative, rustic party filled weddings. All of my photography is natural, full of fun and unposed. I can't wait to hear from you! Liza x
More Information: www.boho-weddings.com/liza-omalley-photography
Photography: Liam Collard Photography
Hi We are Stam and Liam, the duo behind Liam Collard Photography Let's see if we are on the same page… You are on a quest for compelling, real moments that go beyond wedding photography. We are your kind of people! You want imaginative and artistic storytelling for your London or destination wedding. We are obsessed with creating it! You value personal service, creativity, and excellence. That's what we believe you deserve, too! You want to have extraordinary photographs that capture the emotion, the laughter, and the moments that matter. We are a creative couple who love to make that happen.
More information: www.boho-weddings.com/liam-collard-photography
IF YOU ARE INTERESTED IN GETTING YOURSELF ADDED ON TO THE 'BOHO WEDDING DIRECTORY' EMAIL ME AT 

[email protected]

 FOR AN APPLICATION FORM.
HAVE A FABULOUS WEEKEND  
BIG BOHO LOVE