Today on the blog we are talking Outdoor weddings. More importantly, the legalities of holding one. Holding a legal outdoor wedding in the UK has always been a difficult thing to do. Most outdoor ceremonies I feature here on the blog are actually more like blessings, with the legal ceremony (the paper work as I like to call it) having already been held in a local registry office that day or a few days before. BUT things have recently changed, so I have invited Kate Van Rol, Barrister at 4PB to come onto the blog and tell you all about these new legal changes and what it means for the wedding industry! At last some good news!!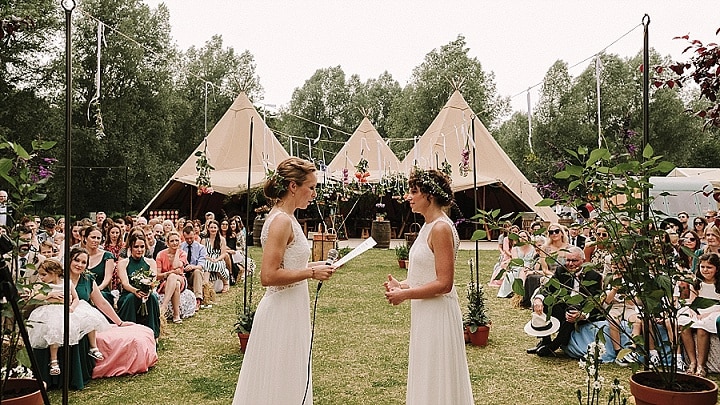 I'll pass you over to Kate 
In one of the biggest reforms to England's marriage ceremony law, the Government recently announced that they'll permanently be making outdoor marriages across the UK legal, following temporary legislation introduced during the pandemic. This will no doubt come as great news to the thousands of couples who have creative outdoor ideas for their weddings.
The law around marriage ceremonies has been largely unchanged since 1836, which long prohibited couples from marrying in anything other than a permanent structure with a roof if the ceremony was to be legally valid. The Law Commission (an independent body which scrutinises legislation) have long pushed to modernise the antiquated laws – arguing that these laws were not fit for purpose, nor are they reflective of the way in which people wish to solemnise their relationship.
The cost of weddings 
It's no secret that the cost of any wedding is considerable and has grown steeply. While some will use these new legal freedoms to hold extravagant, Vegas-style weddings, there will be some small, meaningful, economical and special ceremonies for others. The fact that outdoor weddings have been permanently legalised would not only open up the possibility of different venues being used for marriage ceremonies but also create an opportunity for more affordable weddings. This may well encourage more couples, who have previously been 'priced out' of getting married, to wed. Perhaps the younger generation would also be encouraged to contemplate marriage if the wedding itself is in financial reach. This legal change also offers greater flexibility to couples both in terms of the venue they choose and in respect of the framework which operates in allowing non-religious belief organisations (e.g. humanists or independent celebrants) to conduct the service.
Alongside this, the below criteria must be met in order for a marriage to be solemnised:
It's important to note that there is still a criteria which couples must meet in order for a wedding ceremony to be legally valid, and it's vital that couples don't get caught out. The new change in law allows for couples to be wed in the grounds of a legally permitted venue – this includes: a Registry Office, local authority-approved premises, registered religious buildings and licensed military chapels.
The ceremony must be conducted by an individual (or in the presence of an individual) authorised to register marriages in the district.
All marriages must be entered in the marriage register. This must be signed by both parties, two witnesses, the individuals who conducted the ceremony (although if that person is not authorised to register marriages, the person who is registering the marriage must sign).
Marriage should still be taken seriously
A greater choice in all respects is likely to be celebrated by those contemplating marriage. However, it is critical that there remains an awareness of the solemnity of a marriage and the important and binding consequences which flow from entering into such an arrangement. It's crucial that everyone understands that the seriousness of the commitment does not weaken. Marriage is still a decision which should not be entered into in haste; it is a legally binding agreement. As a divorce lawyer I, unfortunately, see the unhappy side of marriage when it does not last. The vast majority of couples enter into marriage expecting it will endure forever and it's hoped that these changes would not alter that romantic optimism.
Ultimately, this step in modernising marriage ceremony law is certainly a positive one, and not the only development we're expecting to see this year. An ongoing Law Commission report into marriage laws is due to be published in July, looking at widening the locations that people can get married at and whether more types of weddings should be legalised. There are calls for weddings to be allowed not only in outdoor settings such as private gardens, parks and beaches but also in private homes and even cruise liners. There will no doubt that couples keen to marry will welcome with open arms the prospect of flexing their creative muscles for their wedding planning.