Happy Thursday everyone and how are you all? I am super excited as we go on our holidays first thing tomorrow morning, so today I am getting my nails done and packing up the last of our holiday stuff. We are off to Ibiza for Nik's 40th birthday, I CANNOT WAIT!! I'm sure my Instagram stories will be filled with holiday spam over the next week!! On with today's wedding and it's this beautiful beach wedding from Daniela Ortiz Photography. Brittany and Stephen were married on 21st October 2020 in Los Cabos in Mexico. The whole day is one beautiful Boho celebration with a modern twist. The outdoor beach ceremony area with the stunning decoration to the pampas filled reception area, both sublime! With fireworks and one big party to finish off the celebration, this wedding is one I really wish I had been at!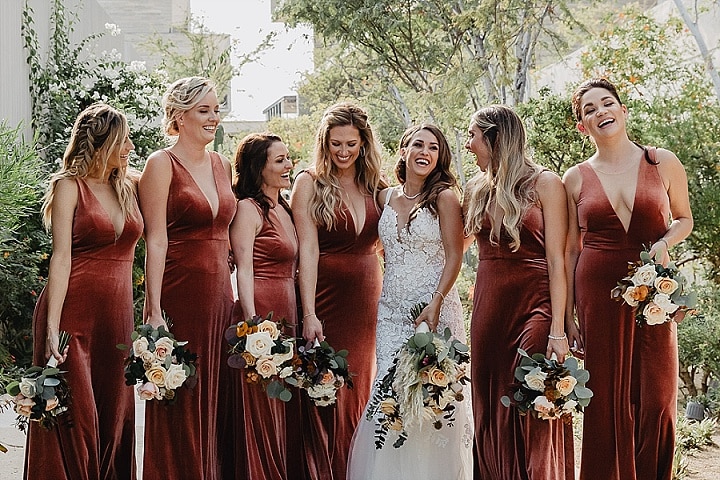 Daniela the Photographer tells us more
A wedding full of boho vibes! The couple went all out for an awesome wedding day. Family and friends celebrated at Solaz Resort Los Cabos in Mexico with a beautiful choopah, personalized drinks, live band and a million fireworks!
This boho wedding has me a little obsessed. Having to postpone a wedding isn´t easy, obviously! But this bride and groom had a beautiful attitude until the day arrived, and let me tell ya… they where ready-to-par-ty!
As you can imagine, all the guests where double excited that this day was finally here and I wasn´t the exception! With so much love in the air, such beautiful décor with pampas for days who wouldn´t be dying to take a million photos!
I personally love the boho wedding style so I was thrilled for that, but what really got to me was the way this couple looked at each other when hearing the speeches from both maid of honour and best man. I think the whole party teared up a bit.
We have missed affection so much and you could tell through out this wedding day. Nothing like a wedding to celebrate love and nothing like fireworks to top it all off… ending the night with a bang! (literally!).
Supplier Shout Outs
Daniela Ortiz Photography
www.danielaortizphoto.com / [email protected] / FACEBOOK / INSTAGRAM / PINTEREST