Today I am taking you to Wiltshire for the gorgeous wedding of Harriet and Matthew. This wedding is a great example of how changing your wedding plans can sometimes be a good thing. Harriet and Matthew had originally planned a wedding in Italy, then Covid struck which meant that no one was able to travel. Instead of holding out for their original dream wedding, 5 months before the big day they changed their plans and decided on an outdoor garden wedding in Wiltshire instead. They kept the guest count to 24 making the whole day intimate and super personal. The whole day is relaxed, chilled and turned out to be the most perfect day they could wish for. Big thanks to Emma Stoner  for the lovely images.
Our wedding had the feel of a relaxed garden party, spilling into every corner of the beautiful house and grounds. It was an intimate celebration of love – not just the love we feel for each other, but the love we share with our family friends.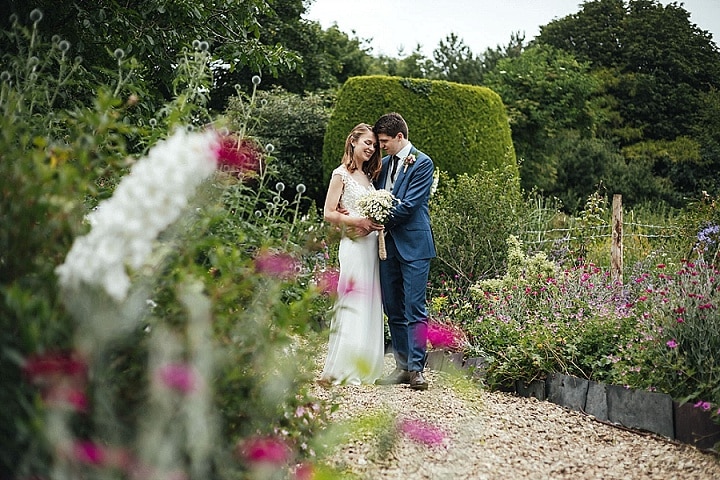 Harriet and Matthew were married on 10th July 2021at  Purton House in Wiltshire. 'When we first started planning our wedding three years earlier, before the pandemic started, we had a different vision in mind! The first wedding we planned was in Italy, at an old villa nestled in the hills outside of Verona. However, the closer we got to the wedding day, the less likely it seemed that we would be allowed to travel. In February last year, just five months before the big day, we decided to re plan from scratch. We had our hearts set on a relaxed outdoor wedding. We didn't want anything too formal or 'put together'. When we stumbled upon Purton House, we knew it was the perfect place – full of beautiful old-world charm! We had 24 guests and it took 5 months to plan.' 
How they met
We met on our first day at university. My friend dragged me across the College bar to stand next to him and said: 'Close your eyes and listen to his beautiful [Northern Irish] accent!' We got talking and soon became good friends. The rest grew from there and ten years later, here we are!
The proposal
As an undergraduate, I spent a year living in Venice, where Matt visited me regularly. Ever since, Venice has been our favourite place in the world. Four summers ago, we returned to Venice on holiday. One morning, Matt woke me up at dawn and took me to my favourite spot in the city, overlooking the lagoon. It was completely deserted, except for a few fishing boats quietly bobbing on the water. Just as the sun was rising, he got down on one knee!
How did you allocate your budget?
As important as the wedding was to us, we didn't want to spend too much on one day. We decided to use the same venue for the ceremony, reception and our accommodation, and the limited number of guests helped us to negotiate a great price.
Where did you splurge and where did you save?
When deciding where to splash out, our priorities were food, photography and a live band. Most of the other details we organised ourselves.
How did you choose your photographer?
Neither of us are particularly comfortable in front of the camera and we've never been fans of formal, staged photography. We wanted someone who would be able to blend in seamlessly, capturing candid shots without interrupting the flow of the day. When we came across Emma's website, we were immediately drawn to the relaxed and fun-filled look of her shots, and her ability to capture the 'story' of the day. 
The dress
I found my dress on a trip to Bath with my mum, in a store called Krystle Brides. It was one of the first (and very few!) dresses I tried on. My shoes were by Harriet Wilde and my diamond and sapphire earrings were a gift from Matt to match my engagement ring. 
The suit and bridesmaids
Matt's suit was from Suit Supply and his shoes were from Cheaney. The bridesmaids chose their own dresses. We didn't feel that we needed a set 'look' to make them stand out, as the bridesmaids were more or less the only women there who weren't in our immediate family!
Theme or colour scheme
Although we didn't have a rigid colour scheme, we mostly opted for ivory and olive green, with bursts of summer colour. 
Flowers
We worked with Linda, the Purton House gardener. We wanted all our flowers to tie in seamlessly with the garden backdrop, so we picked them out from the flower beds together on the day before the wedding. Linda completely understood our vision for a slightly wild, 'thrown-together' look. We lined the aisle with bunches of daisies tied with brown string, to match my bouquet. In the orchard where we had our meal, we decorated the long table with jam jars of flowers, and we even suspended bottles of flowers from the trees. 
Decoration 
Besides the flowers, we didn't need to decorate – the venue was already so beautiful!
Food
Our drinks reception was a nod to Italy, with Aperol spritz and Venetian cicchetti. For the sit-down meal, we opted for sharing dishes to create a family feel. We started with Spanish tapas. The main course was Moroccan tagine, grilled aubergine, spiced couscous, and a zesty carrot salad. For pudding, we chose an orange and almond cake with caramel crème fraiche. We finished it off with fresh mint tea and coffee. Later in the evening, we served pork and jackfruit sliders and cones of chips to help fuel the dancing! 
Wedding cake
Neither of us felt the need for a wedding cake. Instead, we invited our friends and family to bring long their 'signature' cakes and traybakes to share. 
Entertainment
We had a live band called Nashville Heat, who played our favourite cover songs. At the time, we weren't allowed to dance inside, but the band needed to be indoors close to the electric sockets. In the end, they played to us through the open bay windows, and we all danced and sang on the lawn as the sun was going down!
Who supplied the stationery?
We created all our own stationery, including the invitations, the order of service and the menu. My mum painted a watercolour olive leaf design, which we used to tie each piece together. 
Where did you go on your honeymoon?
Due to the pandemic, we stayed local and took a road trip around the North of England. This summer, we will be jetting off to Italy for the honeymoon we first planned four years ago! We'll be spending time in Venice, Florence and the Tuscan countryside, before travelling around the coast of Sicily. 
Personal touches
Instead of using traditional place cards at the table, we marked each place with a personalised box of chocolates. Within each box was one chocolate marked with the guest's initials, and another marked with 'M&H' (Matt and Harriet). We also sent boxes to loved ones who couldn't be there on the day.
Special moments
Although the whole day was perfect from start to finish, the most memorable part was the ceremony by the lakeside Rose Temple. Matt's dad played the bagpipes as I walked down the lawn to meet Matt and that was the start of many happy tears! 
Advice for other couples
Don't do anything just because it's 'the done thing'. Instead, make sure that your wedding is a true reflection of who you are as individuals and as a couple.   
Biggest surprise
We had always planned to have a bigger wedding and were surprised by how glad we were that we scaled back. With such a small number of guests, every person there was hugely important to both of us. We didn't expect to be so overwhelmed with emotion!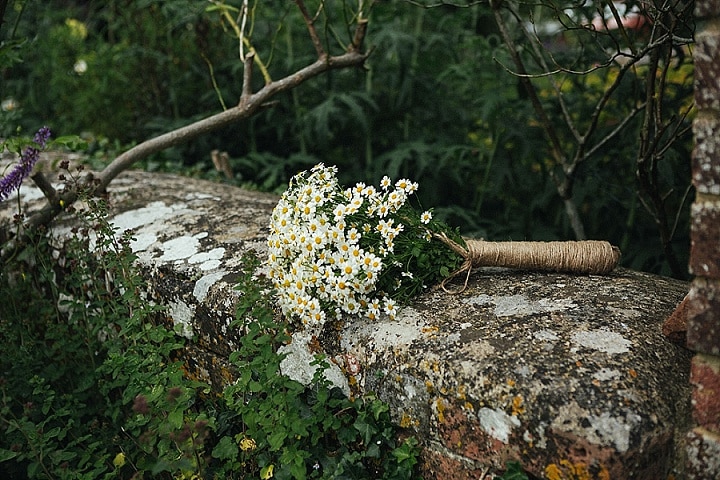 Supplier Shout Outs
FOR MORE INFORMATION ON EMMA STONER
www.emmastonerweddings.com / www.emmastonerweddings.com/blog / FACEBOOK / INSTAGRAM