Well Merry Christmas everyone, and happy Christmas Eve. I hope you are feeling festive, have all your Christmas jobs done and are now in a position to enjoy the festive period! I have to say the last few days have been super hectic! After a wonderful weekend away last weekend to Lapland UK this week has brought an endless list of jobs to get done before the big day tomorrow. Dexter and I have been out every day on various Christmas activities which have all been wonderful. We had the last of the builders in yesterday so now we can put Dexter's room together ready for his first night in it tonight!! Very exciting but literally all done at the very last minute, we promised him a new room for Christmas and that he has got!
So I am looking forward to taking a few days off over the festive period to relax with my family, eat my body weight in cheese and chocolate and switch off.
It's been a pretty stressful year hasn't it?! Covid played its part in everyone's stress for yet another year, so lets all take this time to relax and try and remember the important things in life; Love and family and to count our blessings for the small things. Lets just hope that next year we see the back of Covid and we can all get back to normal!
So I wish you all a wonderful Christmas and I am leaving you with this super cute Christmas themed Styled Shoot complete with the most amazing reindeer! The shoot took place on 15th December 2020 in Tonganoxie, Kansas. Abbey the photographer says, 'Have you ever imagined what it would be like to be married in the North Pole? Well, I had the blessing of being able to experience that… Reindeer and all. Everything about this shoot was a dream.'
Enjoy everyone and have a fabulous Christmas!!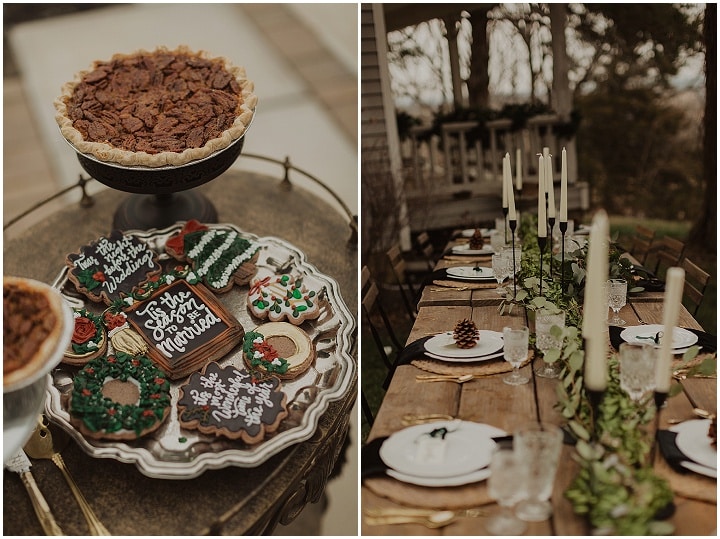 Supplier Shout Outs