Happy Friday and Happy Halloween! I hope you are feeling suitably spookily festive and looking forward to a weekend of Halloween excitement! Nik and I are off work today and taking Dexter for a day of Halloween fun. We are venturing up to North Yorkshire and then making a weekend of it staying away Friday and meeting up with family on Saturday. Then Sunday holding a Halloween party and doing a spot of Trick or treating. The house is decorated, the party food is bought and the costumes are ready…bring on Halloween! As always at this time of year I like to turn the blog over to all things dark and gothic and celebrate Halloween. Today I have the perfect mix of dark and moody, mixed with ethereal boho to bring together the two styles in this perfect blend of mystery and beauty. The shoot took place on 20th September 2021 in the forests of Oahu, Hawaii.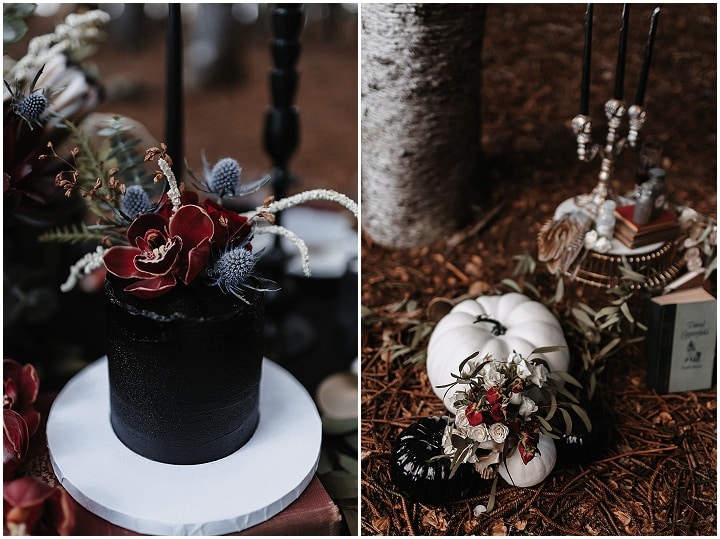 Amari from Theel Wedding productions tells us more
We noticed that #gothicwedding was trending on Tik Tok and wanted to create a style of wedding that took gothic Halloween elements and made them ethereal and tasteful. The two styles were married in this stunning picnic elopement in the forests of Oahu, Hawaii.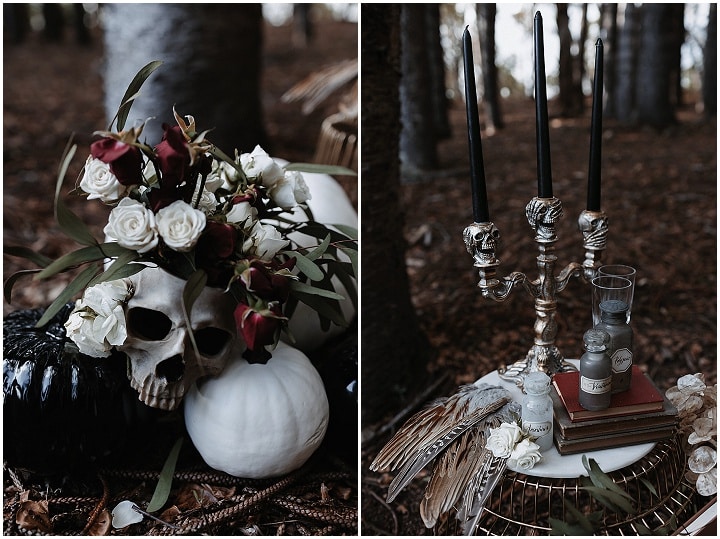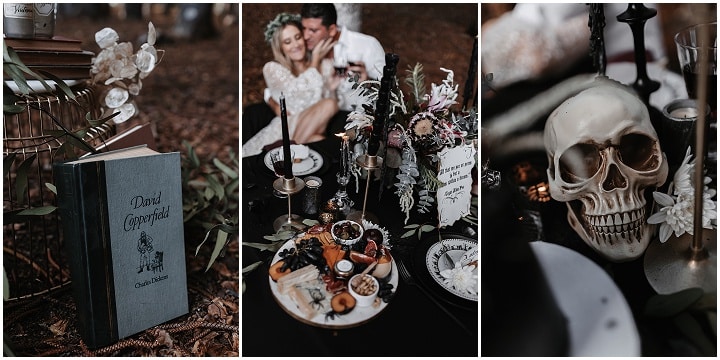 Supplier Shout Outs
For more information on Theel Wedding Productions go to
[jprel]