Happy Friday everyone, I hope you have all had a good week! Thank goodness it's Friday is all I can say! I am looking forward to some family time, that's if the weather allows us! We have a big day out planned tomorrow in York and then on Sunday we are having a welcome home party for my sister in law and her family, who have returned home from their year in Australia! So hopefully a good weekend all round if the rain can stay away! I hope that lots of you are off to weddings, or even getting married yourselves, how exciting now that weddings are back on! On with today's styled shoot and we are off to Germany for this 'Boho into the Woods' delight of a shoot. The shoot took place on 12th July 2020 at Räuberhütte Moritzburg , Saxony, Germany and was sent to me by Raissa from Marrylight Hochzeitsplanung. The shoot is a lovely mixture of modern, rustic, macrame, cozy vibes and outdoor celebrations. The attention to detail is exquisite, perfect inspiration for any Boho couple.
A modern boho inspiration in the woods meets comfort and bold colours like petrol and mustard. Airy, natural bound elegance, wooden warmth and beautiful details.
Raissa from MarryLight tells us more about the shoot
We were looking for a modern boho inspiration, picking up on some more classical boho elements but wanted to add a modern, unique touch. Extending the characteristically boho floral opportunities, adding new colours and combining an elegant styling with a homely feel. Also we wanted to go with a real couple and give them the platform of renewing their wedding vows again, which added so much more emotion.
Our inspiration was showing how versatile a boho concept can be, how down to earth but also up in the sky (like the decoration piece above the dinner table). The venue and the wood surrounding it, inspired us as well.
We wanted to create an atmosphere where you feel impressed by and want your home to look like this at the same time. An elegant garden party flair right at the edge of the woods. Individual details, a place where people can mingle, celebrate the couples love and at the same time feeling as elegant and comfortable as possible. We are truly happy with the outcome of this shooting.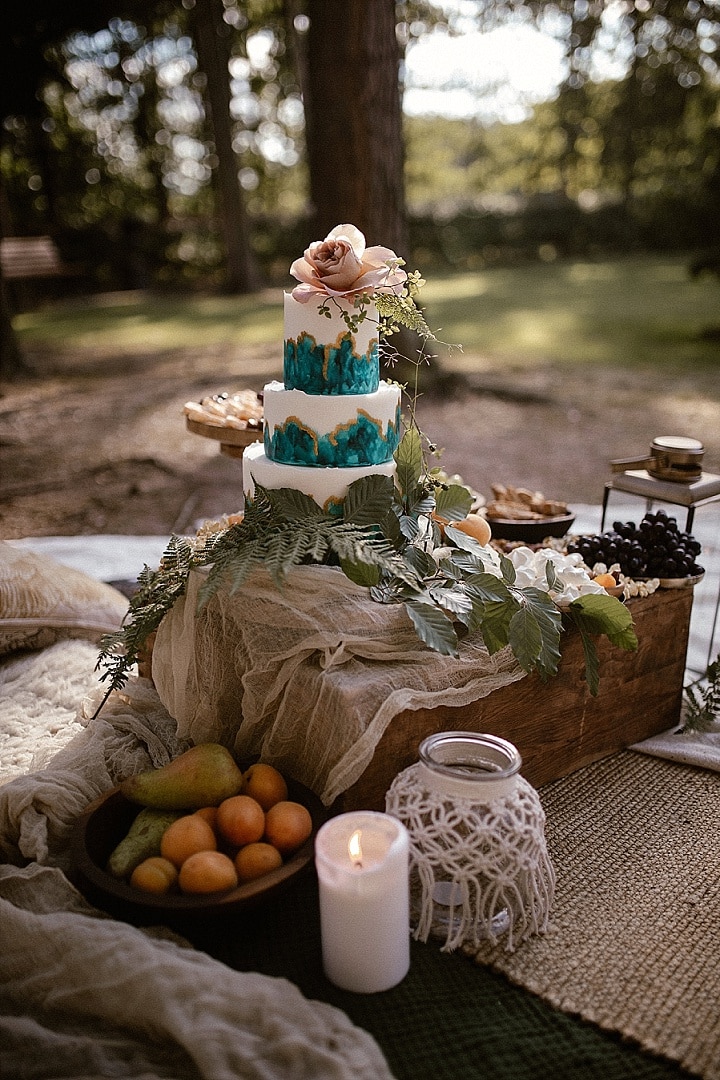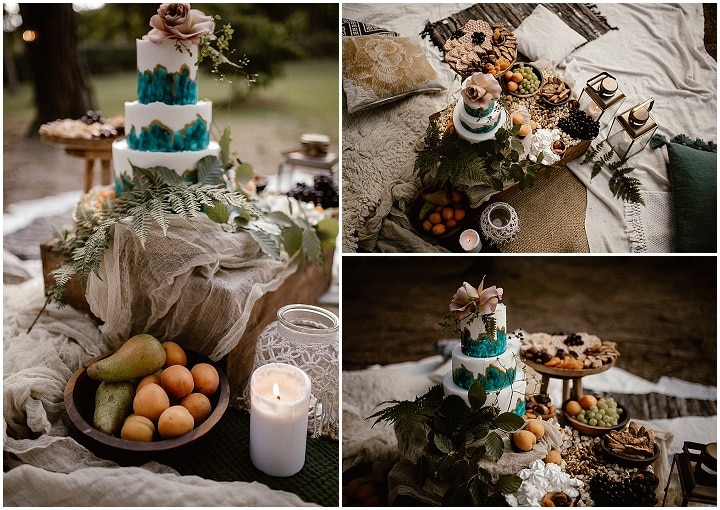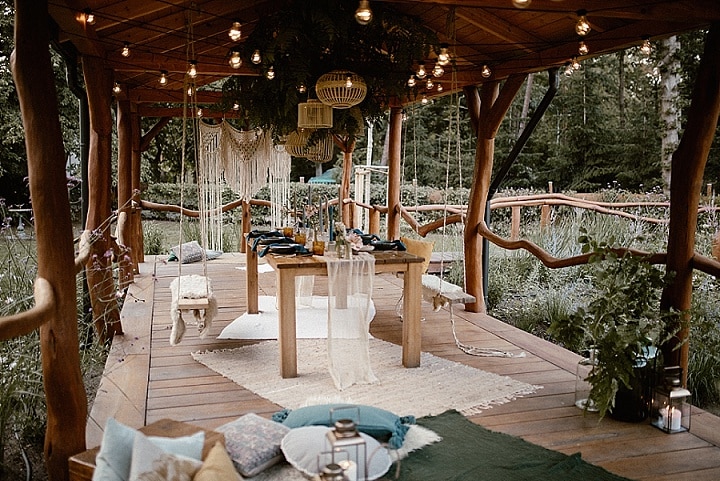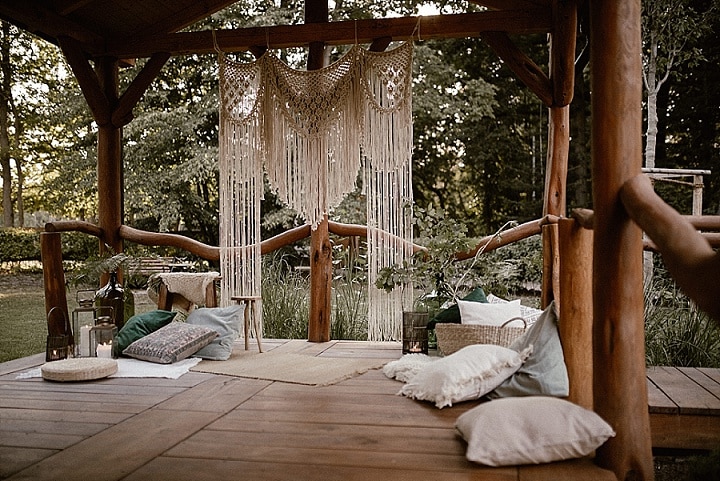 Supplier Shout Outs