So we all made it to the end of the week! This week has been a crazy but wonderful week for me, the school holidays are here and I have a 6 year old to share with my husband while trying to blog and edit photos. We are currently in Scotland and it is simply wonderful! I have to say it is fun and I really do love my job.
Today, we are back with our regular feature Diary of a Boho Bride. Last time Emily and Jonny were on the blog they chatted all about their engagement shoot and today they are back talking all about Getting Organised.
I'll pass you over to Emily………
Hello. This is the second to last blog I'll be writing! It's a very sad thought that wedding planning is coming to an end. On the major plus side, it's only 5 weeks until the wedding which is totally mad! I remember when I was younger, the 6 week summer holidays seemed to go really quickly and now I realise that's all that's left to the big day.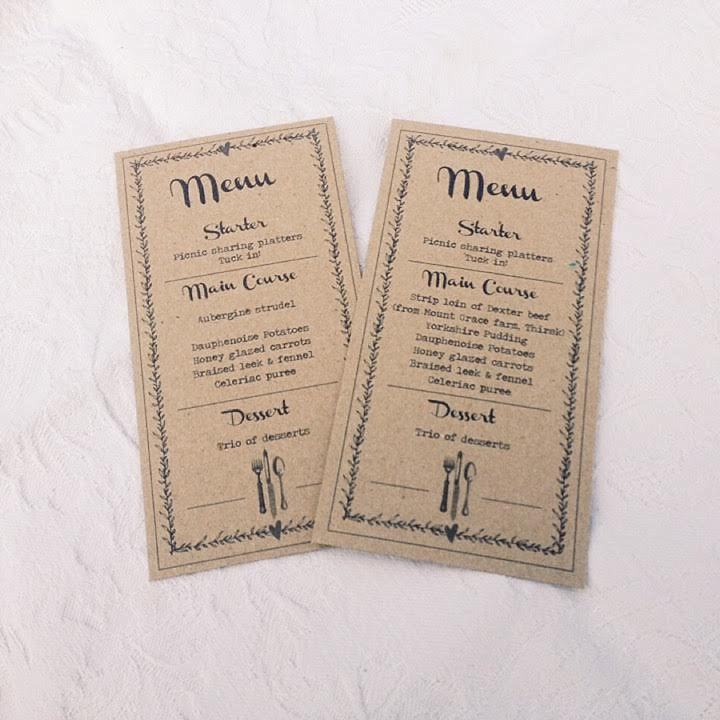 Stationery
I have had a busy month of cutting, slicing and folding. I have been getting together the last few bits of wedding stationery. The stationery list I have done for the wedding might be helpful as a checklist for anyone reading this blog
Save the dates
Invites – RSVPs, directions, etc
Website
Order of the day booklets
Children's colouring books (http://lovelyindeed.com/diy-activity-book-free-printable/)
Table Plan
Menu cards
Table names
Place cards
Favour cards
Social media information – check out the Wedpics app
Future thank you cards
And the list goes on….
As you can see the list is quite extensive and it feels never ending. However, with help from family, I'm pleased to say we've nearly got everything ticked off the list. We're in the process of confirming final numbers, timings, and organising all the decorations.
Decorations
Last weekend I got all the wedding decorations out to see exactly what we've got and sorted it into the different areas to be decorated within the venue. Some things I bought months ago I had totally forgotten about. It was like finding a tenner in your jeans! Bonus! We are doing all our own decorations as I have mentioned previously. We have jars collected by all the family to decorate. I'm using my Grandad's step ladders that still have specks of paint on them from previous jobs around the house he used to do; and I've got my Grandma's old tin watering cans which I'm hoping to fill with hydrangeas from her garden. I can't wait to see all these personal touches come together on the day. I really want to be the one setting it up on the morning of the wedding but I just don't think it's logistically possible.  I'm 100% confident though that the wedding team at East Riddlesden Hall will make it look amazing.
Music
Jonny's main wedding duty was to organise the music. We have booked Michael Mullholland who will play acoustic guitar during the day and then turn into DJ for the evening reception. We have asked our guests to choose a song on their RSVP, so this has created a starting point for the evening reception playlist. It's a high risk tactic which has left us with such an eclectic mix as Grease Mega Mix and 50 Cent – a challenge for Michael to pull off! For me, the first dance is one of the things I'm most nervous about. Will it be like when you're the only one dancing in a club and everyone is staring? We really need to get practising our moves! I've also been practising walking! Sounds silly I know but I don't want to fall flat on my face. I'm just glad my Dad will be there to support me. I tried to get my nieces to practise walking to the music – they ended up just doing jelly legs and giggling all the way. I'd like to think they wouldn't do this on the day, but it would quite funny if they did! They're so cute that I don't think anyone would care.
Favours
We've been a bit too ambitious with the favours. Saying that however, they do look good or will do as soon as we have found somewhere in West Yorkshire that stocks Lemongrass and Pea Aubergine.  Seriously, if any one knows anywhere, please let us know! For our favours, I wanted to do something different and unique to our wedding. So based on where we got engaged, we have done a Thai Curry making kit for each of our guests. I've posted a picture of the ones we've done so far. Each little box contains ingredients to make an authentic Thai Curry. There is a little recipe to follow that we learnt on a Thai cooking course in Bangkok. We just need to add fresh lemon grass and pea aubergine a couple of days before the wedding to complete them. We are doing afternoon favour boxes for the grandmas (who aren't keen on spicy curries!) which will include a nice tea bag, jar of jam and some shortbread biscuits. The kids also have a different little box with sweets, colouring crayons and stickers.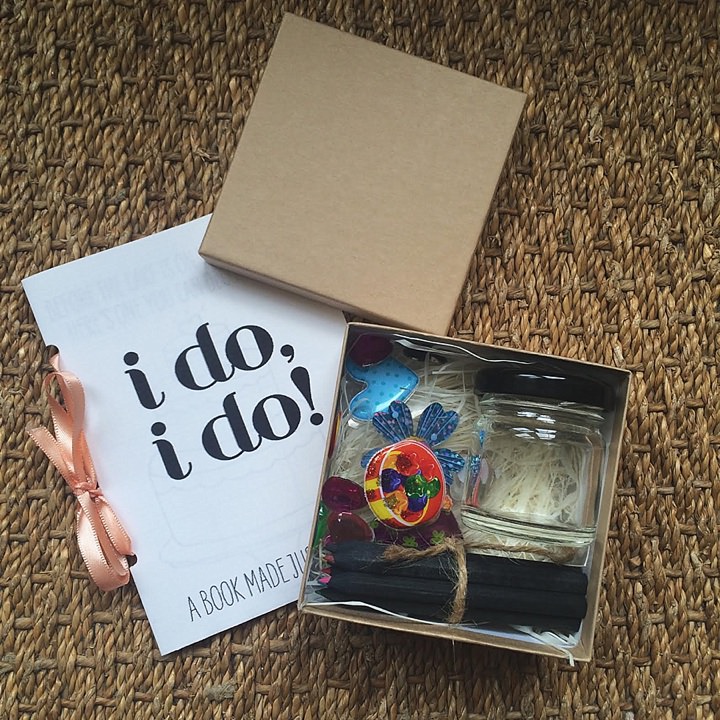 Sorry if this month's is a scatty blog. I think that's because the wedding is getting so close now, my mind can't concentrate on just one thing. It's a bit scrambled with things I need to do, not only with the wedding but general day to day jobs. We still need a light bulb for the kitchen but that's definitely not on the priority list, washing up in candle light is quite romantic and at least the favours are getting done instead! Hopefully when it come to my next, final blog I can happily say, we now have everything done (including the kitchen light bulb). All that is left to do is my dress fitting, hair and nails done and a massage.
Fingers crossed!
With Love
Emily xx
All Images are Emily's own