Today's wedding is a good one and it shows any of you out their working to a tight budget that you can have the wedding you want and do it in style. Heather and Jerald were married on 12th August in Oregon. The whole budget for their wedding was $3K and they managed to stick to it by doing a lot of DIYing and getting  a lot of help from friends and family. With a gorgeous yellow and blue theme, this weddings is bright, cheerful and full of character. Thanks so much to Sara Adams who is based in Oregon for the wonderful images.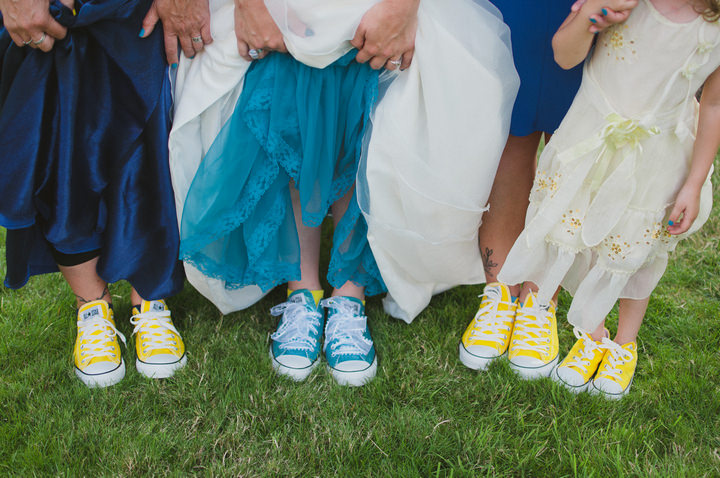 Sara tells us more about the day…………
Heather and Jerald are both Volkswagen enthusiasts and met at Jerald's work – a VW part store. It took Heather 8 years of finding excuses to come in and strike up conversation for them to have their first date. Their wedding day was nothing short of spectacular. With a total budget of $3k, Heather and Jerald called upon the talents of their friends to help out with the details of the day. Things like the cake and cupakes, the band, photography, officiating, and the cake toppers – even Heather's bolero was crocheted by a friend! Heather also DIY'd a majority of the decorations and got the rest through Something Borrowed Portland – a local, affordable option for renting decor. The bouquets and boutonnieres were made from sunflowers grown in the couple's backyard and arranged by the groom. For the reception they hosted a potluck where they provided the main dishes (all BBQ'd by the best man) and guests were asked to bring their favorite side dish. It was a wedding filled with community and the most perfect day for this couple!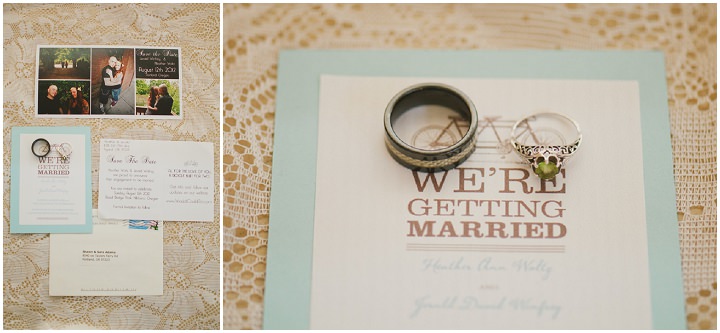 Supplier shout Outs
For more information on Sara's work go to
www.saraadamsphoto.com
[email protected]
FACEBOOK
PINTEREST 
@saraadamsphoto