As you know if you're a regular the Blog, I believe your wedding photographs are the single most important thing in your day, they are what will hold you memories and the one thing you will have left once the day is done. Choosing the right photographer that fits your style and personality is an integral part of your wedding planning.
Photography styles have changed a huge amount over the past few years, and what we expect from a photographer has changed as well. People these days are a lot more interested in creative photography, something that really captures the true essence of the couple. As a planner and a blogger I see couples move away from the more traditional style of photography and have opted for a much more relaxed, candid way of capturing their day.
So today I wanted to talk to you about the Group Shot! No matter how creative your wedding is, every bride and groom still wants a group shot, its only natural, how many opportunities do you actually get to have a photo of EVERYONE you love around you, not many!
So I have asked a number of wedding photographers to offer some advice on the matter of group shots, how to do them, the problems that can arise and some handy hints to make your wedding day flow better!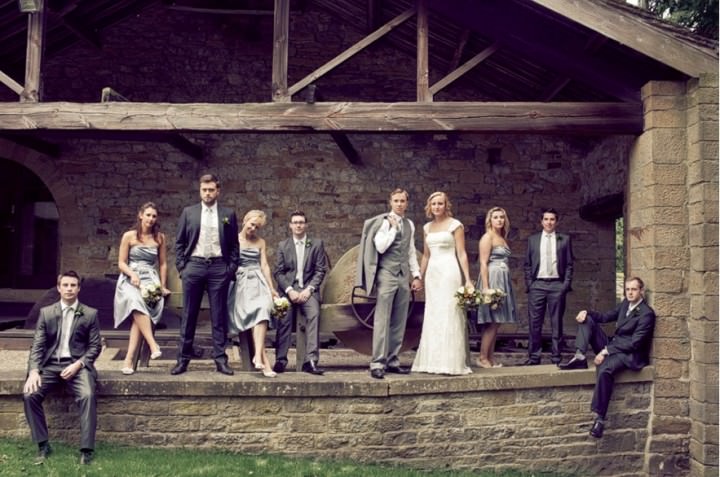 ( www.pauljosephphotography.co.uk)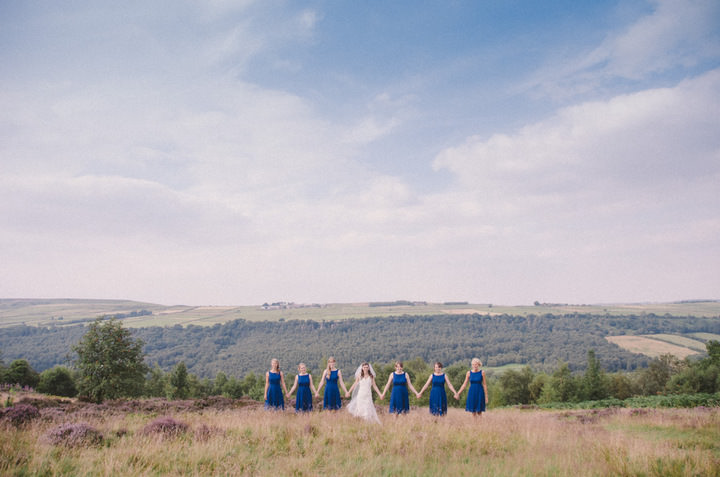 (www.toastofleeds.co.uk)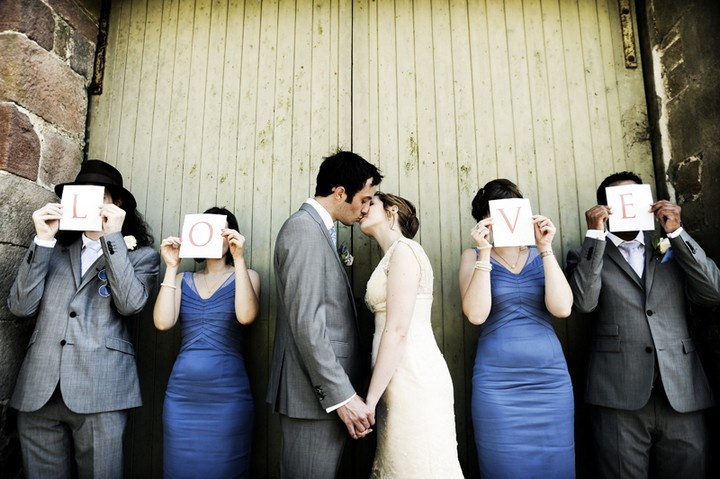 (www.julesfortunephotography.com)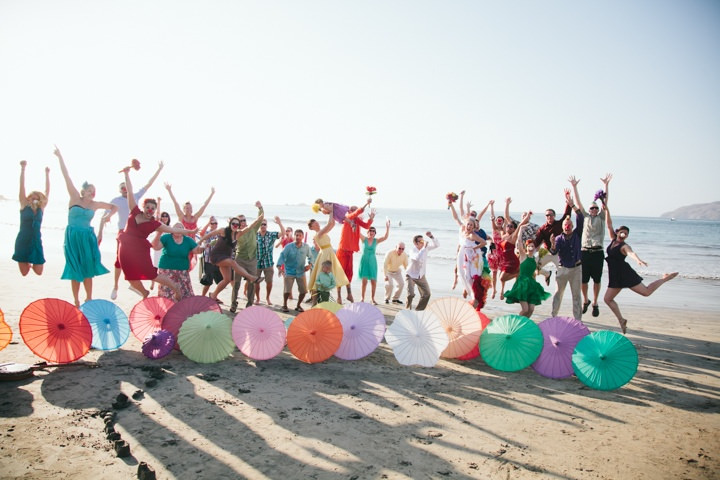 (weddings.gdxphoto.com)
Don't have to many
Try to limit your totally number of shots to 6 or fewer . Do you remember when you have been a guest at a wedding, which wedding was the best, the one where you spent an hour being called out for photographs, or the one where you don't even remember the photos happening. For this reason try to keep your list of group shots to a minimum. Sit down with your fiancé before the wedding and work out who you want in each shot, be realistic, and ask yourself why you want these photos, will they go in the album, the frame, the wall? And if not don't have it!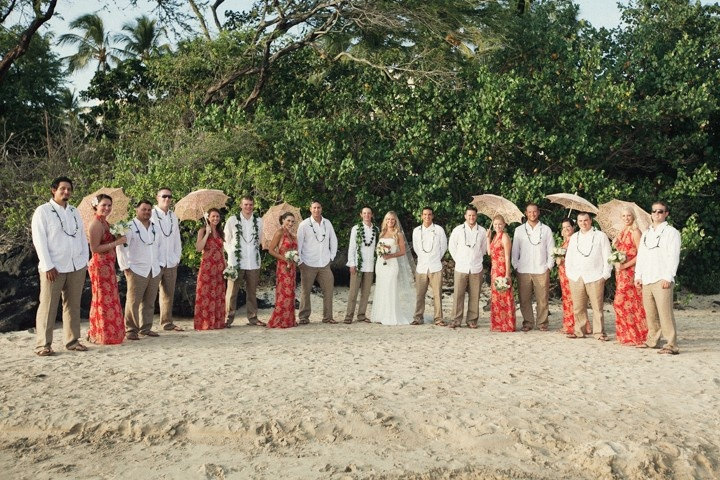 (www.ruthannephotography.com)
Leave enough time
Most photographers will be able to do the group shots in 25 – 30 minutes providing they haven't been given a stupidly long list. Stick to the advice above, 6 or fewer is the key.- any more shots than this are likely to leave you board/wishing you were at the bar.
The average time to get people to the location and set up group shots is roughly 2-8 people = 5 minutes, 9-15 people = 7 minutes, so as you can see it soon adds up having 10-15 group shots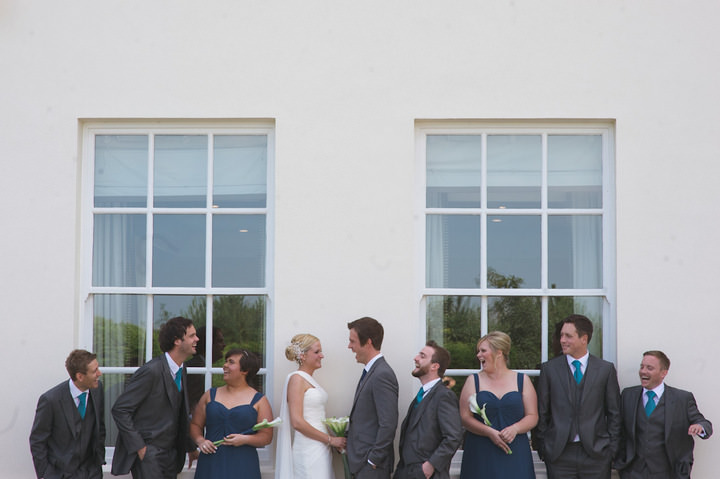 (www.toastofleeds.co.uk)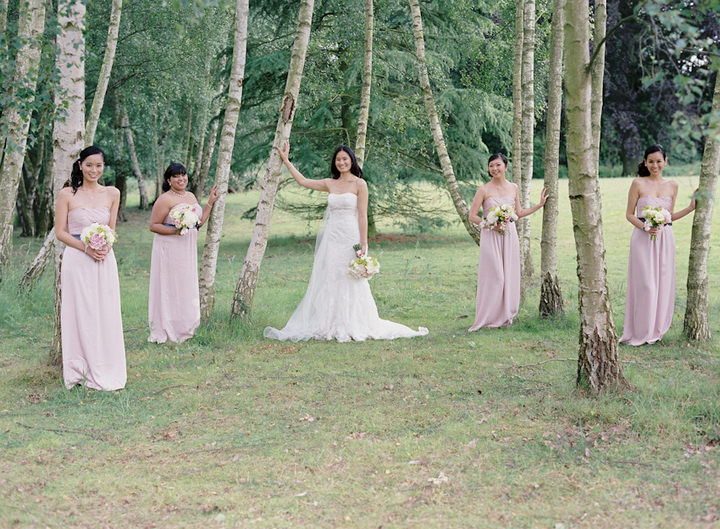 (www. alexandreweddings.com)
Have a member of the wedding party to help you
Your Photographer isn't going to know everyone they need to photography, so delegate the job of rounding up the guests to a member of the wedding party, normally an usher or bridesmaid (or both) and make sure they are on hand to work with the Photographer. Your group shots will be much more efficient and painless if you have your groups are ready and waiting to be photographed. Make sure everyone who is in a group shot knows in advance when and where they will be needed. You don't want nan nipping off to the loo at the crucial moment!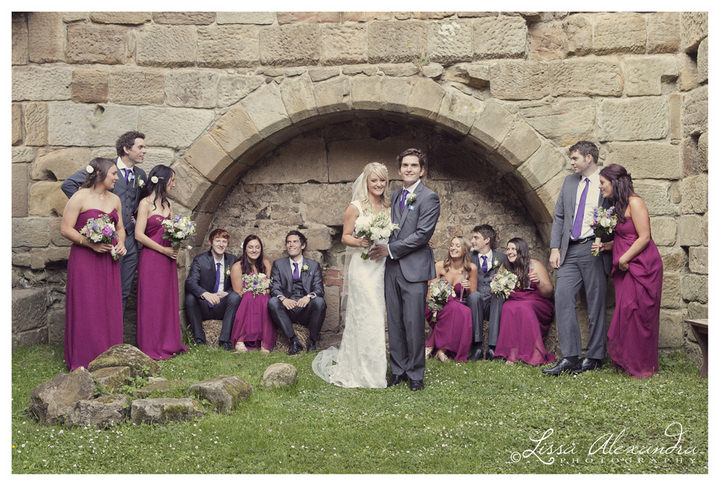 (www.lissaalexandraphotography.com)
Not all guests will want to have their photo taken
Not everyone wants their photo taken, at least one guest who will do nothing but try to make the whole thing worse and last longer, so if they don't want to be in the photo, just go with it and let the photographer know it's OK for that particular gust to opt out, other wise they will only ruin the photo.
(www.toastofleeds.co.uk)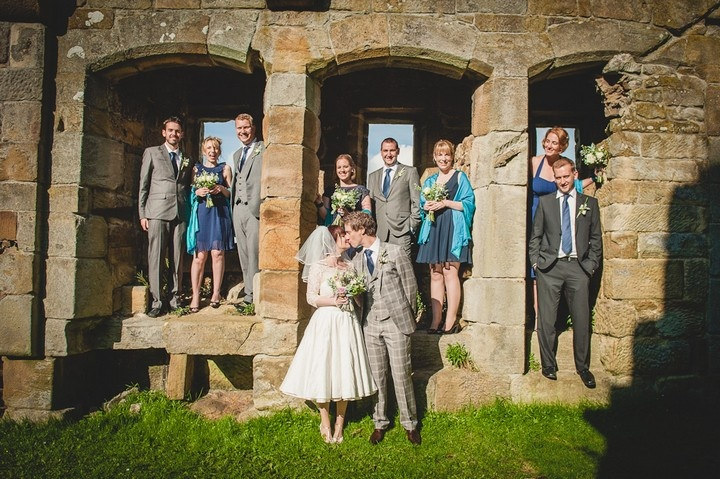 (www.chris-milner.com)
Stick to the Plan (but have a back up)
Your Photographer will ask you for the list for group shots before the wedding day, give it to them and stick to that list. Don't surprise them on the day by adding another 6 group shots to the list, and make sure that no one else does either. I have known many occasions when a family relative has hijacked the photographer by getting them to take numerous unscheduled grow shots, which means that the bride and groom miss out on their own personal time with the photographer for their portrait shots.
Also have a backup plan for the location of the shots, you might want them on the steps of the town hall but you may find it rains or the sun is too harsh on the day.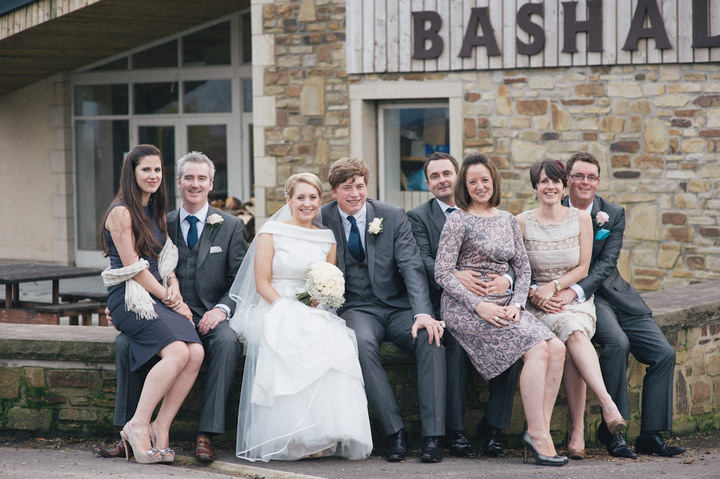 (www.toastofleeds.co.uk)
Get Creative
Think how these photos are going to look on your mantelpiece! Providing you have only got a short list of shots to take, make the most of this time and get creative. Let your photographer choose a great backdrop and have fun, your photographer should match the tone of the wedding and the personality of the bride and groom. Think levels, each group doesn't have to be just in a line. Have some people sitting, kneeling, standing, mix it up, use chairs, walls, props. Have fun with the photos and try to inject some personality into them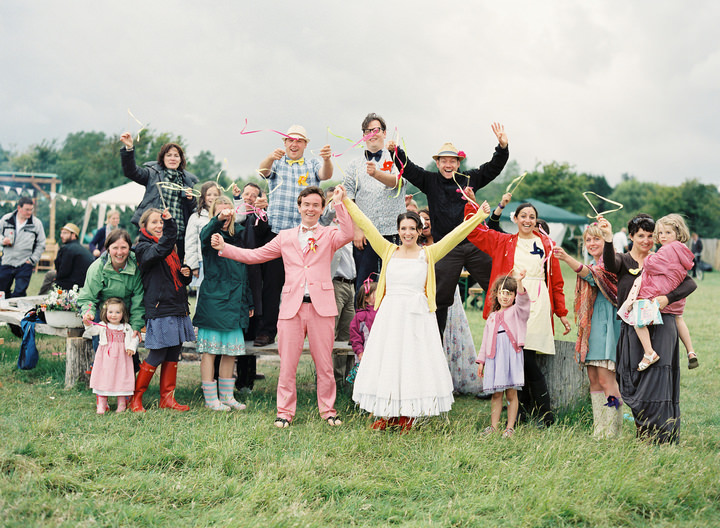 (www. alexandreweddings.com)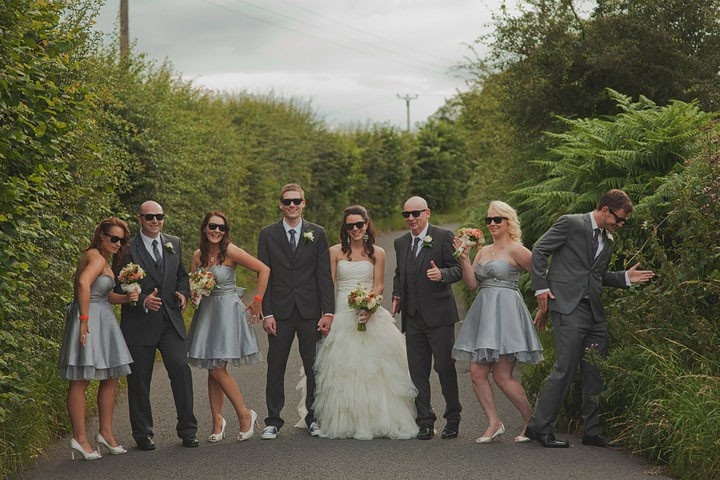 ( www.pauljosephphotography.co.uk)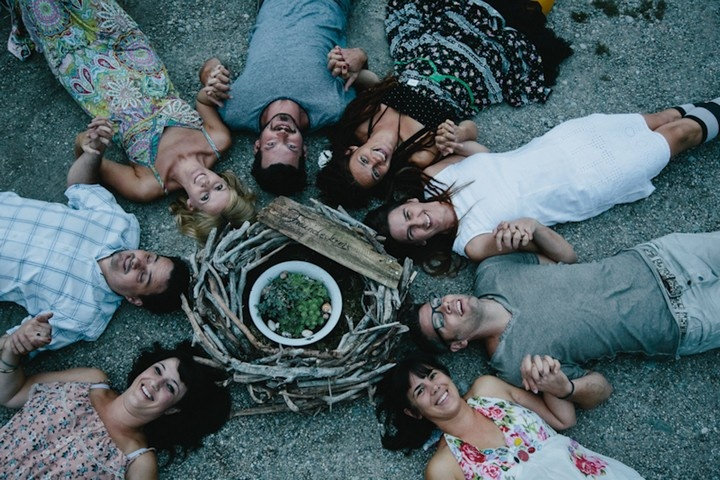 (www.siegridcainphotography.com)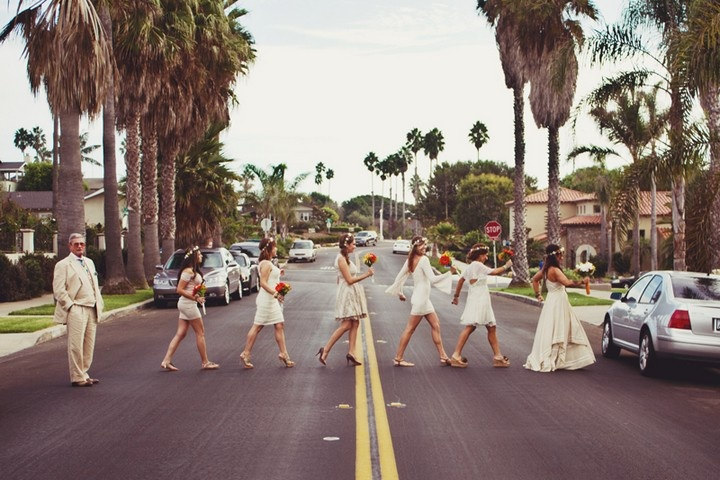 (www.studiosequoia.com)
Keep everyone relaxed
It's often possible to capture some lovely images while people are actually moving into position or waiting for the photography to start and these can make nicer shots than the ones where people are looking at the camera. Also give someone the job of keeping everyone glass filled up, everyone responds better when they have had a drink!
(www.louisevorsterphotography.co.za)
Do we really need the full group shot?
OK I'm going to be controversial now and say that the day of the BIG group shot has been and gone! Yes it's traditional to have a shot of EVERYONE who has attend the wedding, but really are you going to put this photo on your mantelpiece or wall? No you're not, and you know why, because once that photo has been printed everyone is just going to look like a dot, you're not going to be able to distinguish one face from another. Other reasons have all been mentioned above. Not every gust is going to want to take part, you'll always have the odd guest who is pulling a face. The time it takes to put the BIG group shot together, will eat in to your drinks reception time, getting everyone together can take up to 15 minutes, and if you looking at getting creative with a heart-shaped (please God no) circle, or any other shape, then you're looking at 30 minutes. Think of your poor photographer, I have seen photographers hanging out of windows, climbing on roofs, climbing up trees to get the group shots, do you really want your photographer doing this? Also Remember your photographer will be taking photos all day, let them take the time they would have used to get the group shot to take some much more creative candid shots of each guest instead, surely you'd prefer a picture of your guests laughing with a drinking their hand, rather than lined up as if they were in front of a firing squad?!?
(nicolathompsonphotography.co.uk)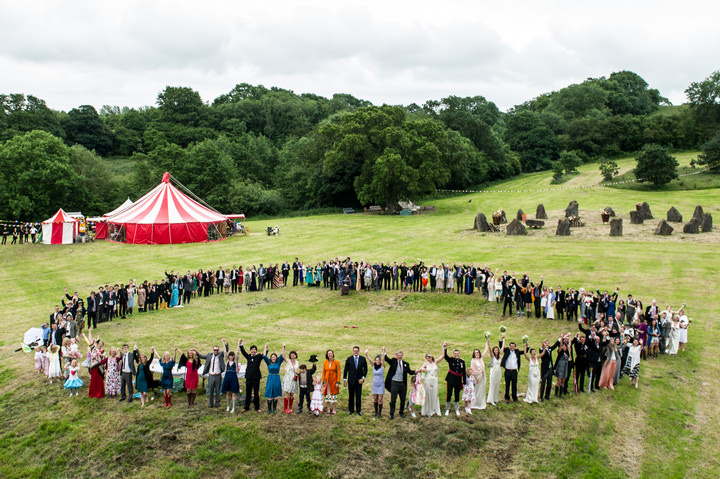 (www.neilthomasdouglas.com)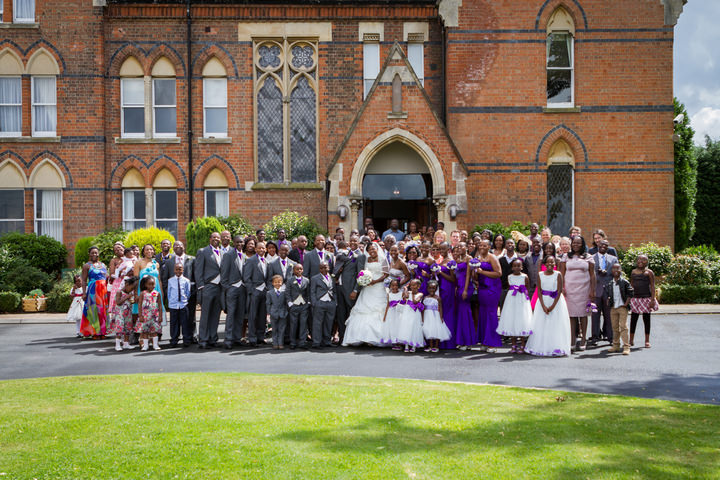 (www.jaymountfordphotography.co.uk)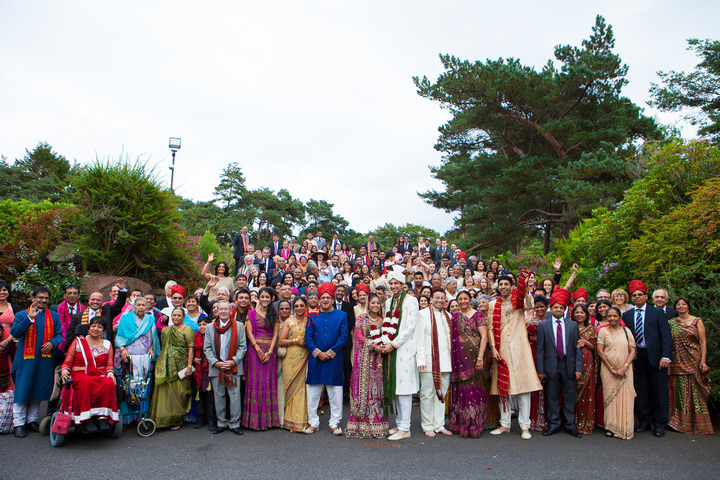 (www.upendoimages.com)
So what are your thoughts? Has this advice helped you at all? How many groups shots are you panning? Or how many did you have?
Thanks to the many Photographers who all contributed to this post, couldn't have written it without them: Toast of Leeds,  Jay Mountford Photography,  Paul Jospeh Photography,  Babb Photo , Polly Alexandra, Tux and Tales

[jprel]