The Boho Wedding Directory is a hand-picked list of all awesome wedding suppliers in the business, ready to help you plan your Boho wedding. The Directory is located in the main menu bar at the top of each page and is super easy to use. It is split up into suppliers and regions making it easy for you to find the perfect Boho supplier for your wedding.
To make sure you don't miss any of the wonderful suppliers that have been added to the directory, each week I showcase the suppliers that have joined in a mini update. This weeks new suppliers added to the directory are:
Photography: Matt Fox Photography
Hello, I'm a wedding photographer who is dedicated to telling your wedding day story. My aim is simple – to create modern, beautiful, and creative images that take you back to all the love and emotions that were shared between you, family and friends on your special day.
More Information: www.boho-weddings.com/matt-fox-photography
Marquee and Tipi: Green Yurts
Green Yurts is the home of beautifully crafted handmade yurts available to hire anywhere in the UK. Based in the Essex countryside, we are perfectly situated to provide our services in and around the London area as well as further afield.
More Information: www.boho-weddings.com/green-yurts
Photography: The Love & Roll
We love capturing the reality of the moment, the natural part of the emotions that you are living. We do not contemplate the idea of capturing a series of prefabricated images. We approach your story and try to recreate the path you are going to share together.
More Information: www.boho-weddings.com/the-love-roll
Photography: Judith Parkyn Photography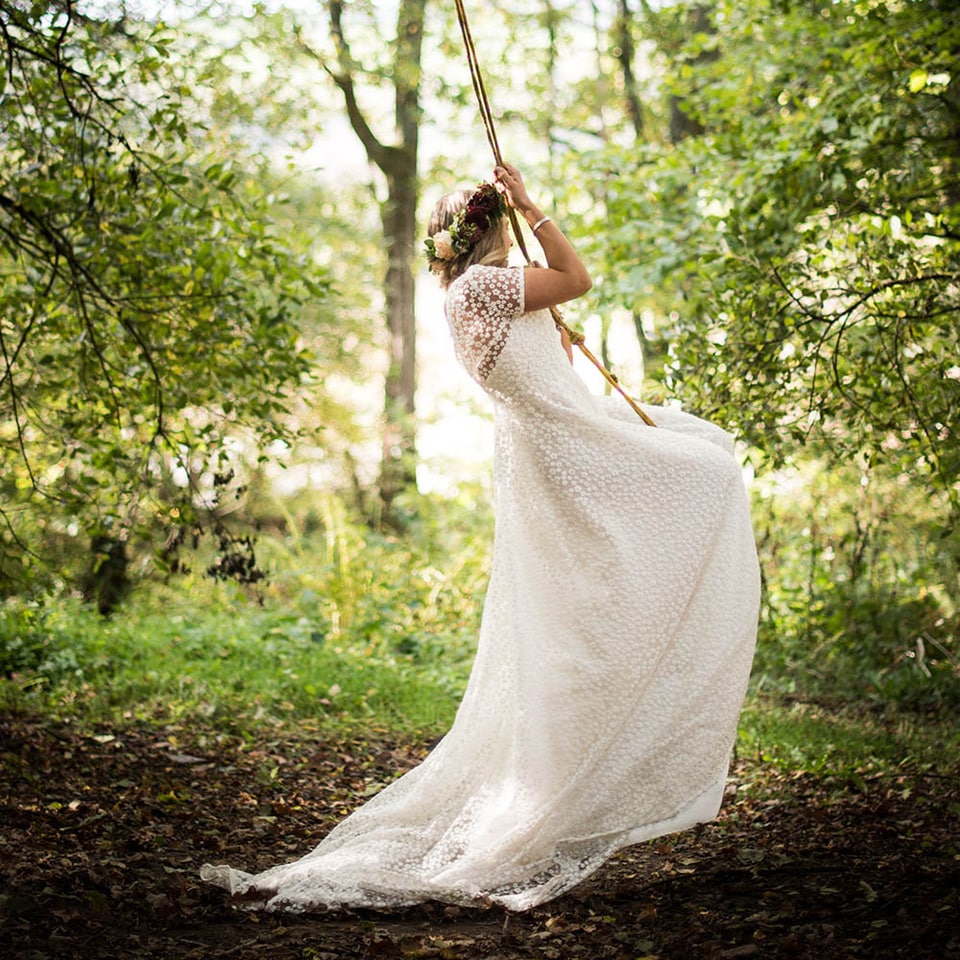 Hello, I'm Judith – a UK documentary photographer and I specialise in telling wedding stories. Every wedding day has it's own story and I enjoy nothing more than capturing that story in the most authentic and unobtrusive way possible, so that my couples can relive their wedding exactly as it was, from beginning to end.
More Information: www.boho-weddings.com/judith-parkyn-photography
Photography: Aaron Collett Photography
Congratulations! You're getting married! I'm Aaron and I specialise fun, emotive and creative documentary wedding photography. For me photographing weddings is all about capturing a ton of energy, oodles of personality, a kaleidoscope of colour and of course BIG BIG LOVE.
More Information: www.boho-weddings.com/aaron-collett-photography
Photography: Will Stedman Photography
Hey! My name is Will and I'm based in Surrey. I'm all about trying to keep things relaxed, fun and unobtrusive while at the same time I simply strive to create cinematic and epic visual stories of the most important days in people's lives.
More Information: www.boho-weddings.com/will-stedman-photography
IF YOU ARE INTERESTED IN GETTING YOURSELF ADDED ON TO THE 'BOHO WEDDING DIRECTORY' EMAIL ME AT 

[email protected]

 FOR AN APPLICATION FORM.
HAVE A FABULOUS WEEKEND  
BIG BOHO LOVE
KELLY XX