Hello everyone and welcome to the beginning of the working week. How was your bank holiday? I can imagine it was a bit different to normal but I hope you managed to have a good one all the same! Mine was lovely, very relaxed, lots of food, sunshine and time with my boys. Now it's time for this weeks featured supplier, so may I introduce you to Tiffany Young from Hire Fields Ltd.
If you are currently planning an outdoor wedding, whether it be a festival theme, a village fete, woodland wedding or a classic tipi or marquee wedding, then you may be finding the task of sourcing the land to hold your wedding on a tricky one! Well look no further as Hire Fields is just what you are looking for. Tiffany has put in the leg work and collected lots of wonderful locations so you don't have to. From meadows, to forests, fields to woodlands. You can find whatever kind of outdoor wedding or event location with Hire Fields.
HireFields.com promotes fields, forests and meadows available to hire for outdoor weddings and events in the UK.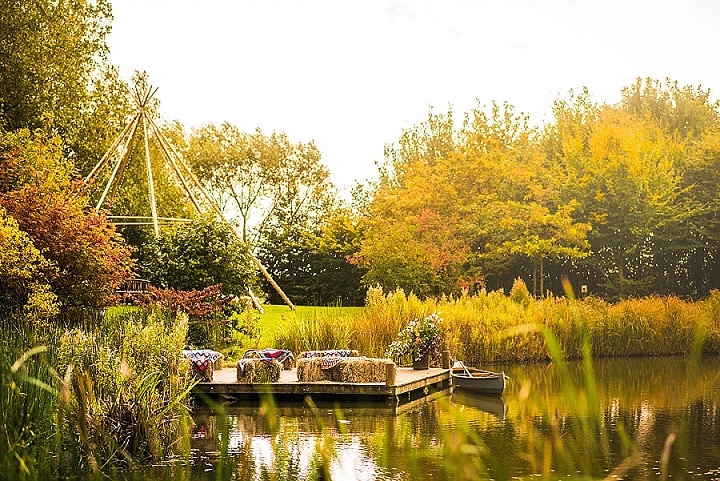 'We showcase a large range of outdoor venues, from fields overlooking rolling hills to meadows bordering lakes and secluded woodland areas perfect for hand tie ceremonies. We cater for all budgets – we feature blank canvas venues which usually provide just water and electricity and allow you to create a completely unique event, outdoor wedding venues which are set up and ready to go allowing planners to focus on the finishing touches such as décor and everything in between.'
What made you start your business?
I had a marquee wedding and was lucky enough to use my parents garden. Lots of people I knew loved the idea of creating a bespoke event but didn't have the space to have a marquee. I also knew some farmers who said that they had land not being utilised that they would love to use and make some extra income so I set about getting these two parties together!
I also know it can be frustrating trawling lots of websites and submitting the same queries over and over again so I wanted to make it easy for event organisers to hire a field. We also have a "fields wanted" list so if couples can't find a venue we'll advertise their requirements on hirefields.com as well as social media for farmers in the right areas to see.
When did you start?
I actually started a website Hireafield.com in 2016 which was really successful and after taking a year out to have my second child I have re-branded and re-launched as HireFields.com!
What sort of geographical area do you cover?
We feature fields and outdoor venues all over the UK. We do also get a lot of enquiries from the US and Australia for a similar service so who knows, one day….
Photo by Katrina Boydon © Barnutopia
What makes you different to your competitors?
We only list venues which are suitable for weddings and events. That means users don't have to search through fields for dog walking, horses etc. making it much easier for engaged couples to find a suitable venue.
We also promote the venues on wedding blogs, at wedding fairs, wedding publications and social media. Most of our competitors just rely on google search. We have a blog which features lots of tips and tricks for landowners and couples planning an outdoor wedding and in the future we are going to partner with other suppliers such as marquee companies and mobile bars which we can recommend to users, saving them valuable time when planning their wedding.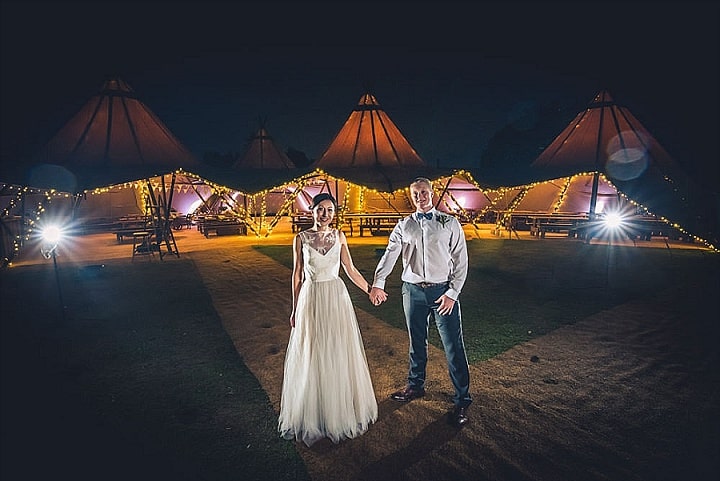 What sort of couple do you think you attract?
The beauty of outdoor venues is that people can create a unique wedding to suit their style and budget. I think we attract a huge range tastes from whimsical and boho to formal and traditional.
Can you give me some information on your pricing structure?
We have a simple pricing structure which is £150 per year for farmers to list their venue with us. It is completely free for customers to search and send as many enquiries direct to landowners.
We are currently offering a free 3 month listing for all landowners who would like to list with us. No obligation to list for the year. www.hirefields.com/landowners
 Photo by Graham Hughs Photography
 For more information on Hire Fields go to
www.hirefields.com/ / www.hirefields.com/blog / [email protected] / FACEBOOK / INSTAGRAM / PINTEREST / TWITTER

this is a sponsored post
[jprel]