It might be cold, wet and blowing an absolute hooley here in the UK, but here on the blog I am taking you to warm and sunny Portugal to enjoy some September sunshine with the wedding of Dani and Jonny. They decoded on Portugal as a location for their wedding as Jonny spent many a childhood holiday there and fell in love with it from an early age. They filled their day with a simple array of personalised decoration, a gorgeous beach ceremony and a fun filled reception. JJMT Photography were there to capture the day in all it's sun drenched glory.
It was more than we could have ever imagined, not a thing went wrong.
Dani and Jonny were married on 20th September 2019 at Bahia Beach Bar, Lagos in Portugal. 'Jonny used to go to Portugal every year as a child and it is so beautiful so we decided it was the ideal place to get married. We had 52 guests and it took around 10 months to plan.' 
How they met
We met at school so we have been together for 14 years.
The proposal
He proposed in York where we live in front of the fountain where we had our first kiss at 15!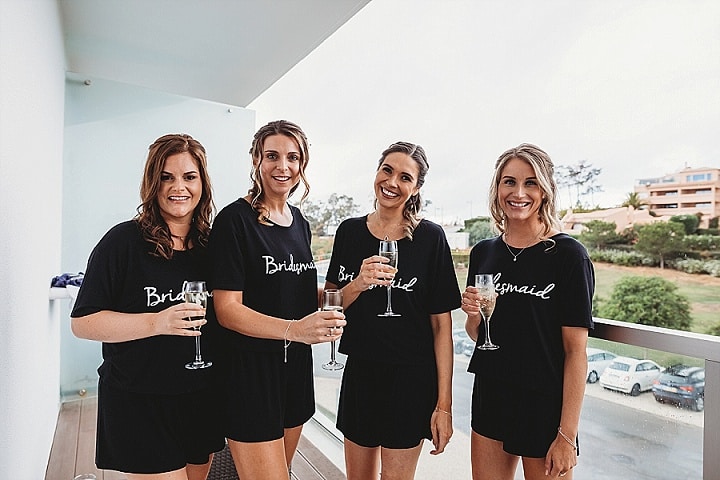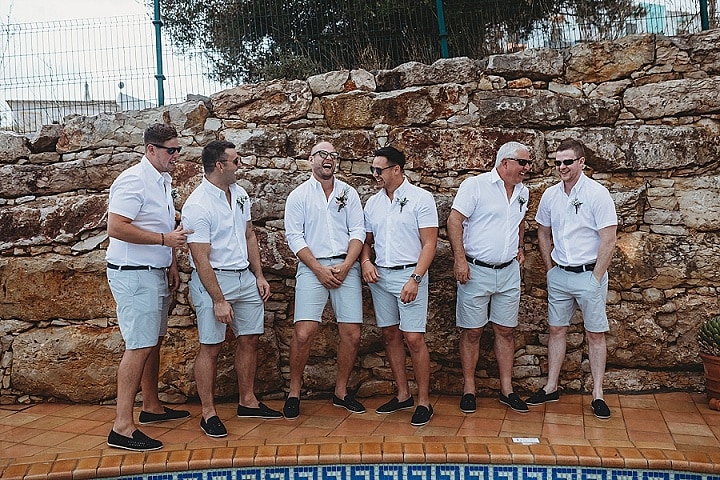 How did you allocate your budget?
we wanted something to suit us that wasn't unrealistic and didn't want to waste any money on unnecessary things. But we had a lot of help from parents.
Where did you splurge and where did you save?
We spend on things such as a free bar- the dress and making sure there was enough food and saved on lavish things that are for other people rather than what you actually want. We had the setting already so we kept it simple.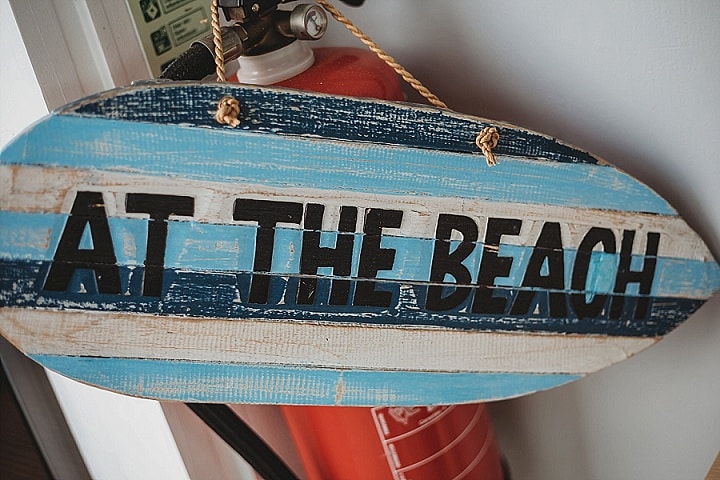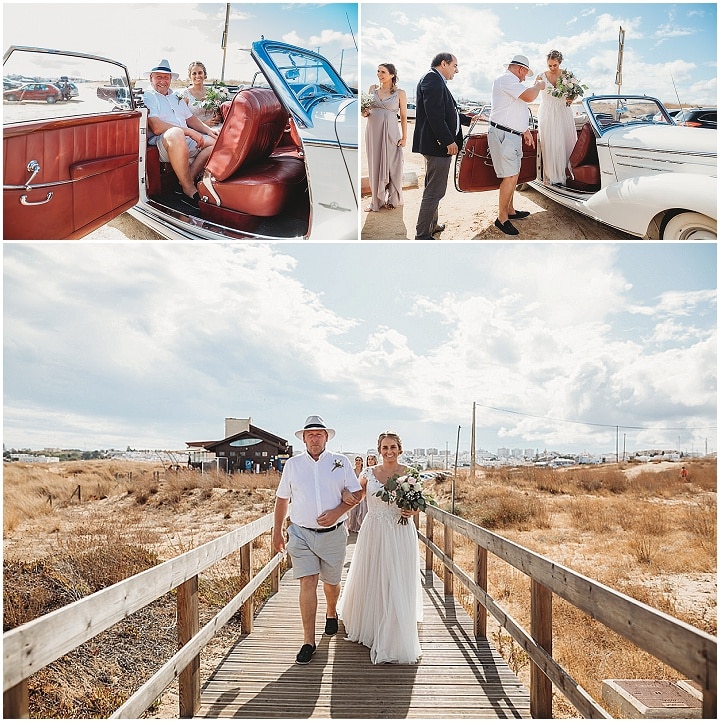 How did you choose your photographer?
Through Instagram and looking through their work- they are AMAZING and would recommend them to anyone.
The dress
I think the designer was Lux Love and it was from Ava Rose Hamilton, Silsden, England. Accessories- earring that my husband bought me, nothing else. And shoes were from somewhere on Instagram- no designer.
The suit and bridesmaids
Men wore shorts and shirts all from next!! And the bridesmaid dresses were from ASOS.
Did you have a theme or colour scheme?
Not really just soft colours, mainly pink, pale purple and white.
Flowers
Same as the above really- they had a lot of greenery in them, nice and relaxed and not too perfect looking.
Decoration
Mainly lights and polaroid pictures that we hung everywhere. My mum had designed some wooden crates with our names on and a table plan. But there really wasn't a lot other than flowers.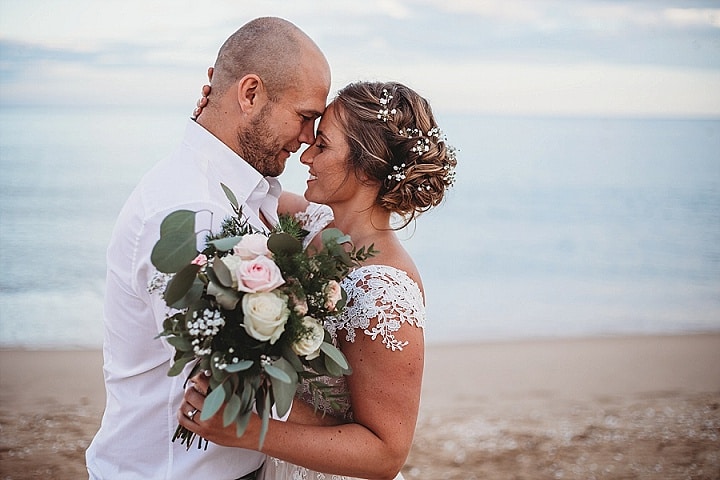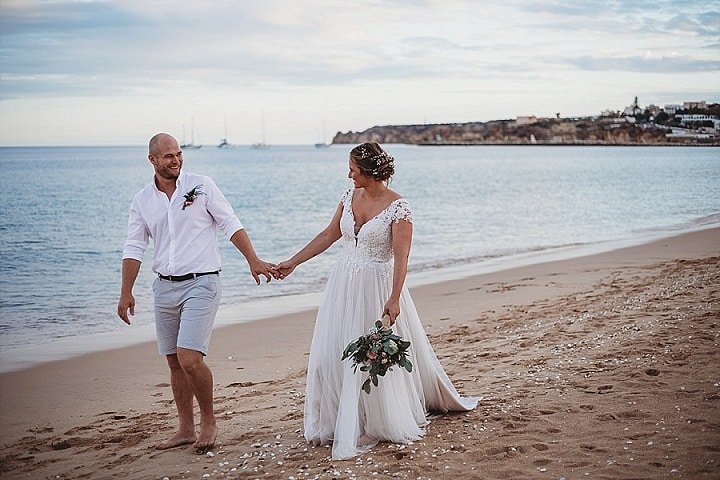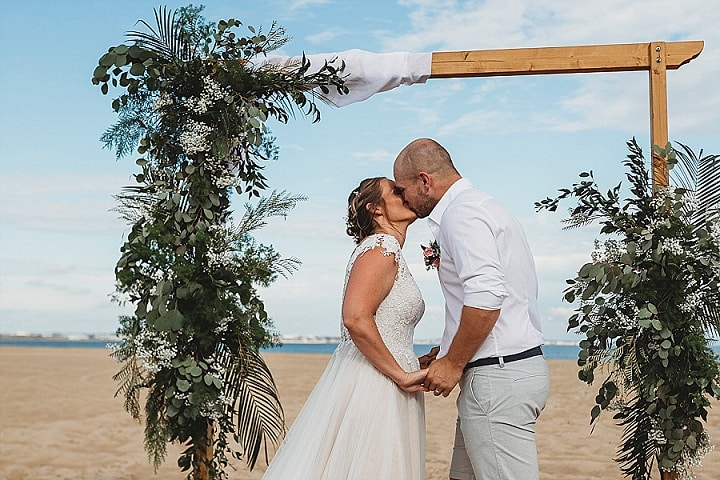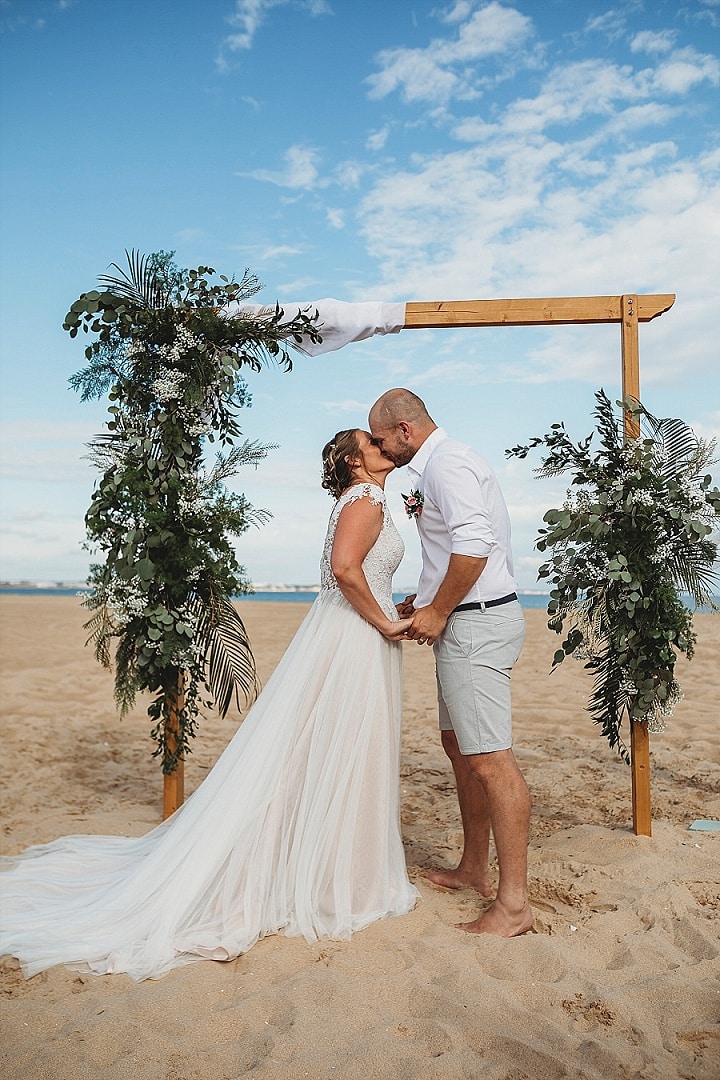 Food
Canapes when we had the reception, then we had a BBQ meal with extras and the dessert was the cake.
Wedding cake
The cake was a simple lemon cake that I had seen the venue make previously so asked them to make it on a large scale.
Entertainment
DJ who was there from the beginning of the ceremony at 4 until 2am.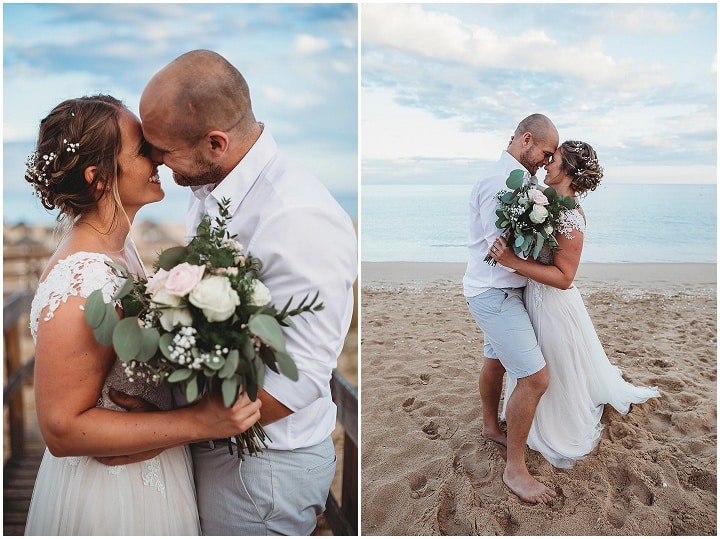 Who supplied the stationery?
We did- we made things and ordered personalised things for the kids including a kids table. Lots of things were ordered from Etsy and Instagram.
Personal touches
Or things that you did yourself? Yes most of it was done by us although things were ordered.
Special moments
Seeing my dad see me for the first time, walking down the aisle and seeing Jonny crying! Having all of our friends and family fly all that way for us. The whole day was perfect- everyone commented on how good it was and how relaxed they had felt.
Advice for other couples
Do what you both want to do, for your own wedding. It is not anyone else's day, if they love you then they will be there whatever you decide to do. Don't please other people and think about what they would want to happen, do what makes you both happy. If you set this out from the start you will have a lot less arguments along the way as people respect your decision rather than interfering.
Have a little moment together where you take it all in. Polaroid guest book- it has been the best thing ever to look back on!
Biggest surprise 
The night before the wedding my mum was in a bar and asked the Saxophonist if he was available the next day to come and play at the wedding (I love a saxophone) . He wasn't available but said that he would change his flight he had booked to be there. Best surprise as we came of the beach to see him playing whilst we had canapés and pics.
Supplier Shout Outs
For more information on JJMT Photography go to
www.jjmtphotography.com / www.jjmtphotography.com/blog / [email protected] / Janine: 07922753056 / Janice: 07858482570 / FACEBOOK / INSTAGRAM / PINTEREST
Hi, we are Janine & Janice, a wife & wife photography team from Ireland, based in Cascais, Portugal.
We established JJMT Photography after our own fairytale wedding in Portugal a few years ago. Travelling and working in Asia for almost 10 years is where our passion for photography began.
Our approach to capturing your wedding photography, is a combination of photojournalistic imagery, lots of laughter and of course romance. All of our weddings are 100% unique & that's what we love! We document each day, in a natural way, as it unfolds. We compliment each other as a photography duo, capturing the atmosphere of the day and the people that make it special to our couples. We are available Portugal, Ireland & Worldwide