I'd like to introduce you today to Celine Chaplin, who is one of my Shiny Happy Sponsors. Celine is a well established photographer in the wedding industry who has built up a great  reputation around her and her work. I set her some questions to find out a bit more about her work and the lady behind the lens.
Company name:
Celine Chaplin Photography
Bio:
Celine has been involved in the photographic industry for quite some time. Having cut her teeth as a professional printer for Kodak, then as an assistant for a ton of photographers in London working on everything from Blue Peter to Have I Got News For You. She finally found her calling after being asked to help with a wedding one day and then Celine got the bug. "that first wedding was a complete revelation, I couldn't believe how happy everyone was and what such a beautiful day to photograph it was". And she's been photographing weddings ever since. That was 5 years ago and she hasn't looked back.
How long have you been taking photos for?
I've been taking photographs for forever! Ever since I was a kid with my friends I was taking photos, creating these amazing memories of my life. And I loved the feeling I got from looking back over them. My first proper camera was my Granddad's 35mm Minolta and I loved the clunky shutter and not knowing how the pics would turn out.
How would you describe your style?
I guess I'm a story teller, I like to watch the scenes of the day unfolding and capture those special little moments when the subjects are totally unaware. I adore creating portraits of loved up couples who have just got married and are smiling big grins as big as the Cheshire cat.
Where are you based?
The big smoke, London.
How far will you travel for a wedding?
A London wedding is always gonna be close to my heart, and I have a lot of weddings in the South East too. I love to travel and should the opportunity arise I'd love to photograph a wedding in some far off land.
What is your favorite bit of technical kit?
I absolutely adore my 50mm lens
What sort of couple would be your ideal couple to photograph?
A couple who are fun, quirky and unique. Most of all a couple I like and who like me. That's the most important thing.
What celeb would you like to photograph?
In a previous life I was a paparazzi and press photographer, so I've shot a fair few celebrities. If I got the chance for a portrait shoot it would have to be Bill Murray.
Who is your favorite photographer and why?
Oh god, that's a toughie… I have so many. But if I were to choose one it would have to be Martin Parr.
If you were to get married who would take your pictures
If I was lucky enough to meet the boy of my dreams and get married It would have to be someone who likes heights and can ski, because I'd love to get married in the mountains!
What in your opinion makes the perfect photo?
That's an impossible question in my opinion. There are so many factors that create that 'perfect' shot. When it comes to wedding photographs I think real emotion is what makes a truly amazing image.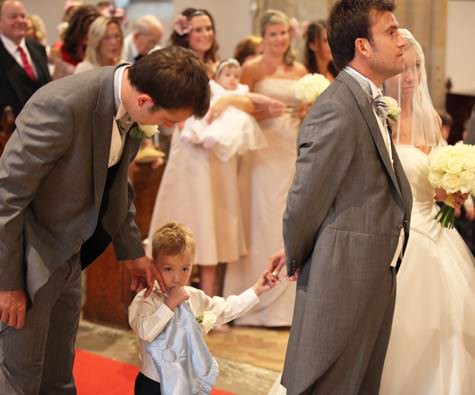 What is your biggest achievement so far within your photography?
Having the chance to photograph some truly wonderful weddings, a personal favourite has to be a wedding at St Pauls Cathedral in London.
What advice would you give couples when choosing their wedding photographer?
Meet them, get a feel for them in person, see as much of their work as possible and if when you meet you get on like a house on fire then that's the deal breaker.
What is your favorite photo that you have taken?
Most recently it has to be a portrait of my grandmother I took a month before she passed away. It reminded me what photography is all about; remembering and cherishing those memories and moments we experience through our lives and it brought home how important a photograph can be.
Tell me 5 things you love?
love my cats Wiggy and Phoebe
I love gorgeous London sunsets
I love Mast Brothers Chocolate
I love laying in on a Sunday
I love Earl Grey tea served from a tea-pot in a china cup.
And 5 things you hate
Life's too short to hate!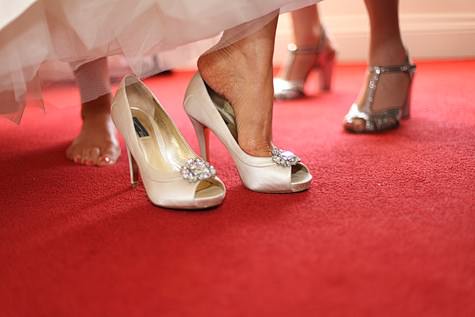 Tell us something about yourself that we may not know, non work related
I collect Vogue magazine and have approximately 400 copies ranging from the 60s to the present day.
What is your ideal way to spend a day off?
Hanging out and enjoying a long scrumptious dinner in the company of close friends.
What can you never leave the house without?
Sadly my iphone, I'm an addict.
Who would be your 5 dream dinner guests dead or alive?
Alexander McQueen, Elizabeth Taylor, Wes Anderson, Carine Roitfeld and Tom Ford
If you weren't running the photography business, what would you be doing?
I'd still be taking photos… I can't help myself ;-)
What would you do if you won the lottery
Move to the mountains and continue to shoot weddings!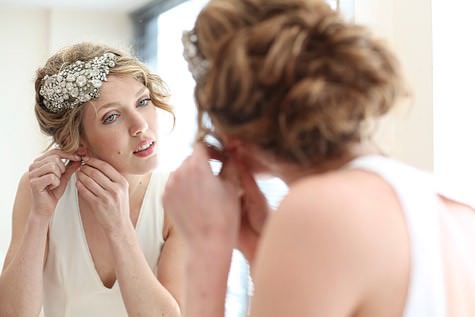 For more information on Celines photography services go to:
www.celinechaplinphotography.com
[email protected]
FACEBOOK
TWITTER
07947 536442