Here on the Blog I love sharing all sorts of weddings with you, from rustic to elegant, festival to traditional. Today with the help of my good friends at The Grand York, we are looking at how to create a quintessentially British wedding. If you are looking for a wedding steeped in history; a wedding that oozes luxury; Boho but with a huge serving of chic, then you need to read on. Maybe you are planning your British wedding from a different country? Well here is the advice you need. Everything you need to know from, the right food to the correct colour palettes.
Finishing touches for a quintessentially British Wedding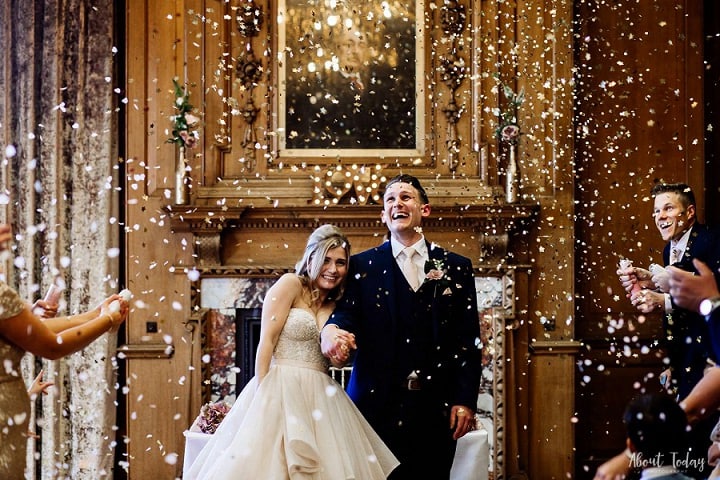 The Grand York tell us more about how to create a quintessentially British Wedding
If it's one thing Brits do well, and have been doing well for decades, it's hosting a quintessentially British wedding!  There's an important blend of 3 key ingredients that, if used correctly, will set you well on your way to creating your own. Tradition – incorporating hymns such as Jerusalem and encouraging statement wedding hats, finding an iconic venue set in the British countryside with sweeping views and finishing touches of luxury – such as arriving in a classic car.
For a wedding day to remember, 5-star wedding venue The Grand Hotel & Spa in York offer their top tips for a quintessentially British wedding to ensure it's perfect story to share with future generations:
A venue with heritage
Deciding on a location and selecting your perfect venue is quite possibly the most important decision you'll need to make – everything centres around your venue and it's your backdrop for wedding photos that last a lifetime! Look for a venue with heritage, perhaps it has historical links to the monarchy or to British heritage, such as the building of The Grand, which was originally built in 1906 as the headquarters for the North Eastern Railway! Once you have found a venue with character and heritage, check out the views – can you see the historic city walls and iconic minster such as the view from The Grand, or can you see rolling hills and sweeping views for miles?
Add a modern twist with your wedding breakfast
To create your own idyllic British wedding, you don't need to get too hung up on following tradition to the letter. Consider adding modern touches to complement the traditions we know and love. One way of doing this could be to opt for (Champagne) Afternoon Tea as your wedding breakfast – it's sure to go down as a hit; who doesn't love finger sandwiches, scones and cakes?!
High quality, sustainable produce
If you do opt for a traditional wedding breakfast or provide catering for your evening guests to fuel them dancing the night away, you should look to use local produce with respect for seasonality. The Grand in York opt for the finest ingredients sourced and foraged from Yorkshire plots! British favourites that are bursting with flavour include smoked salmon, lamb, potatoes, seasonal vegetables and a rich chocolatey dessert!
Traditional, timeless colour schemes
Elegant, timeless and traditional, an ivory colour scheme works really well in impressive and grand venues. Ivory projects a pure, minimalistic feel and is perfect for those seeking clean lines. From cakes to chair covers, incorporate ivory and look to accent colours such as a luxurious gold or English rose pink for detailing. Pink is the universal colour of love and represents caring and acceptance. As it can be used across seasons, it works as a perfect secondary colour; a bouquet of pale pink and ivory roses looks stunning against an ivory dress. Seasonal greenery complements this scheme nicely and incorporating foliage in both the bouquet and venue décor works well to beautifully tis the colour scheme together.
For more Information on the Grand York go to
www.thegrandyork.co.uk / FACEBOOK / INSTAGRAM / TWITTER