The Boho Wedding Directory is a hand-picked list of all awesome wedding suppliers in the business, ready to help you plan your Boho wedding. The Directory is located in the main menu bar at the top of each page and is super easy to use. It is split up into suppliers and regions making it easy for you to find the perfect Boho supplier for your wedding.
To make sure you don't miss any of the wonderful suppliers that have been added to the directory, each week I showcase the suppliers that have joined in a mini update. This weeks new suppliers added to the directory are:
Stationery: Paper Skeleton
Paper Skeleton creates design led stationery for style conscious couples looking to set the tone of their wedding day with a true tactile experience. With three design services to choose from; 'Tailored Collections', 'Zine-Vites' and 'Go Bespoke', you can truly get the stationery you want to suit your style and budget.
More Information: www.boho-weddings.com/paper-skeleton
All You Need is Love Photography
Calling all; Fairy-light-lovers, rebels and ravers, dancefloor divas, boho brides with retro vibes, DIYers and upcyclers, mountain climbers and deep sea divers, rule-breakers, thrill-seekers, trend-setters, globetrotters and explorers … I want to photograph your wedding!
More Information: www.boho-weddings.com/all-you-need-is-love-photography
Film Makers: Storytellers Wedding Studio
We are Storytellers who love to tell your story your way. We capture your special moments as they happen naturally. We allow the moments to happen as they happen crafting these into an artistic films. We use professional high quality video, sound and editing equipment to produce your videos. We look forward to telling your story.
More Information: www.boho-weddings.com/storytellers-wedding-studio
Gift Ideas: Made With Love & Sparkle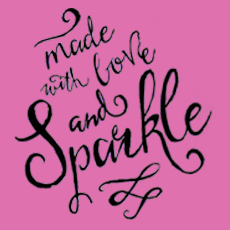 Made With Love & Sparkle are a UK based personalised gifts company, creating and selling unique customised items for all occasions across the UK & Netherlands. Their product range includes a variety of gorgeous personalised wedding gifts & bespoke accessories, as well as personalised birthday gifts, Christmas presents & more.
More Information: www.boho-weddings.com/made-with-love-and-sparkle
Photography: Daria Nova Photography
Daria Nova is a nostalgic documentary wedding photographer based in South West London and Surrey. My style is natural, unobtrusive and gentle. I create beautiful creative photographs with a focus on people and genuine celebrations of love, while melting into the background and quietly capturing your wedding day in a way which feels like you.
More Information: www.boho-weddings.com/daria-nova-photography
Film Makers: Jacob & Pauline Photography and Film
Jacob and Pauline are a destination wedding photographer and filmmaker working together to tell heart-felt stories of love and adventure across the globe. Their work has been described by many as unique, timeless and poetic with a strong focus on storytelling.
More Information: www.boho-weddings.com/jacob-pauline-photography-and-film/
Decoration: Event Supply Shop
Event Supply Shop is where DIY-ers, penny pinchers with a flair for high-quality, and event planners get their products. Event Supply Shop will be here for all of your event needs. Our blog helps newly-engaged couples plan the perfect future together. We ship globally to suit your needs.
More Information: www.boho-weddings.com/event-supply-shop
Photography: Jess Yarwood Photography
Hello I'm Jess. Let's ditch the wedding traditions and plan your day, your way! I am a creative, artistic, reportage photographer who loves to craft images showing laughter and love. I want to capture your romantic story, so get in touch and let's start your wedding adventure together.
More Information: www.boho-weddings.com/jess-yarwood-photography
IF YOU ARE INTERESTED IN GETTING YOURSELF ADDED ON TO THE 'BOHO WEDDING DIRECTORY' EMAIL ME AT 

[email protected]

 FOR AN APPLICATION FORM.
HAVE A GOOD WEEKEND
BIG BOHO LOVE
KELLY XX