Photography is such an important part of your wedding day. Having those treasured moments captured to perfection so you can remember each moment of your day for years to come is something we really believe strongly in here at Boho. Which is why it's important for me to introduce you to as many amazing wedding photographers as I can. Today I would like to share the work of Lou and Tim from Beaulieu Photography. Based in Nottingham and working nationally and internationally, they have been taking photos for 10 years now and describe their work as 'natural and informal' – 'We're there to tell the story, not create it!'. They have selected 20 of their favourite images for me to share with you and answered some questions about them and their work, so you can get a better insight into the kind of images they create. I know you are going to love the soft, relaxed nature of their work, be sure to check out their website for more examples of their fantastic photography.
We're Lou and Tim – two photography obsessed people who spend our lives documenting weddings together all over the UK and abroad. We've been together for over 10 years and we're excited to be getting married ourselves in Italy next year!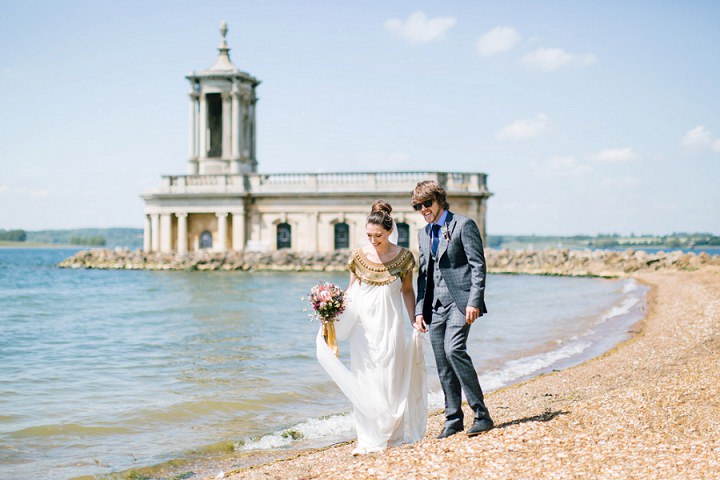 When did you start your photography?
We started Beaulieu back in 2008. We've both been taking photos for as long as we can remember and have always loved street photography, capturing life's natural and unscripted moments.
Weddings hold the same opportunities, to blend in and document what naturally unfolds in front of us. So when we were given the chance to photograph our first wedding it felt like a natural fit. It was an amazing experience and we both knew instantly that this is what we wanted to do!
Where are you based?
Nottinghamshire, in the beautiful countryside of the Vale of Belvoir. We travel all over the UK and abroad, so being in the Midlands is an ideal part of the country to be based.
How would you describe your style?
Our style is very natural and informal. We don't stage shots because for us, images mean so much more when they tell a real story. We're there to tell the story, not create it! We blend into the background and photograph the day as it actually happens, from the big show-stopping moments to the quieter, more incidental ones. We want to remind our couples not only how their day looked, but how it felt.
What do you enjoy most about your job?
We love the freedom it gives us to travel to new places and to photograph emotive and unique wedding stories. Above all, we love meeting two people who feel a real connection with us and our work. Weddings give us the chance to be part of one of the most memorable days of their lives. It's a huge privilege!
What sort of couple do you think you attract?
Couples who love photography!
What advice would you give couples when choosing their wedding photographer?
The couple should feel a real connection with who they choose and their images. It's such an important decision, so couples need to choose photographers whose images trigger the feelings and emotions they want to feel when reliving their own day.
Can you give me some information on what you offer?
Weekend weddings within the UK are £1,850 for complete coverage by myself and Tim, from early in the morning until late into the evening.
We present our final photos on a handmade wooden USB drive (about 500 images depending on the size of day), together with a private online gallery and slideshow. We also offer a selection of handmade books, albums and prints. Our price includes travel anywhere within the UK.
For destination weddings, we just need to know where in the world the couple are getting married and we'll tailor our pricing accordingly.
What is your ideal way to spend a day off?
As well as photography, we luckily share a lot of the same interests. We're both hugely interested in art and design, love travelling and we're both massive foodies. Food and photography often dictate how we spend our spare time. Also we've recently become keen runners and are just beginning our training for the next London Marathon…eek!
For more information on Beaulieu Photography go to:  
www.beaulieuphotography.com / FACEBOOK / INSTAGRAM
This is a sponsored post