Happy Monday everyone! Whilst Kelly is enjoying a little holiday, I am here to welcome the lovely Kelsey from Rosemood Atelier to the blog to share their wonderful stationery! This company has been super successful in both France and Germany, and we are thrilled that they have finally stepped onto UK soil! Read on to find out more about their beautiful designs and personalisation options, I just know you are going to love them.
What made you start your business?
The founders of Rosemood, Hélène Antoine and Grégoire created the company from their own need to find beautiful high quality stationery for happy life events such as births and weddings.
When did you start?
Rosemood UK launched 1st June 2017 but Rosemood France has been around since 2010.We spent over 6 months preparing our launch in the UK to make sure that our new UK-based customers would love our stationery as much as our French and German customers do
Where are you based?
Nantes, France – we began with a French website, Rosemood.fr, then launched in Germany with Rosemood.de and now in the UK with Rosemood.co.uk but our whole team is based here in Nantes which is great for us to feel like one big international stationery family. We do hop over the channel from time to time to stay connected with our UK customers!
What sort of geographical area do you cover?
We deliver worldwide from our three websites – Rosemood.co.uk, Rosemood.fr and Rosemood.de
How would you describe your style?
Rosemood specializes in high quality personalised stationery created by talented designers. We work with talented independent designers to create on-trend yet timeless designs. We offer a variety of styles and make sure that every single card we produce, no matter the style, is beautiful and special. As a French company, there is a bit of an elegant French touch across our collection of wedding stationery.
What is your biggest achievement so far?
Launching Rosemood.co.uk took months of preparation including multiple trips to London to meet with potential customers to understand how we could adapt our offer to fit the UK market.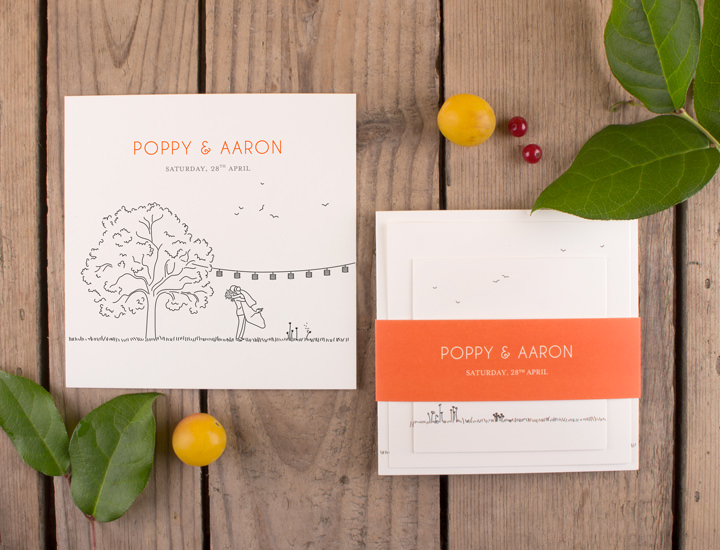 What makes you different to your competitors?
Customer service and customer satisfaction are at the very tip top of our list of priorities. If our customers aren't happy, we aren't happy. Every piece of stationery receives a full design review including spell checking, photo checking, photo retouching, and layout optimisation. High quality colour envelopes are included in every order and we are transparent with our pricing so that our customers can plan ahead (we love surprises, just not when it comes to prices). While we are an e-commerce website, our customers are treated with the same care and personal attention that a brick and mortar stationery shop would offer.
What do you enjoy most about your job?
The best part of our job has to be making people happy. Be it surpassing our customers' expectations with their beautiful personalised stationery or by including surprise goodies in their packages as a thank you for choosing us! We just love reading positive feedback from our customers that love their stationery.
What sort of couple do you think you attract?
A lot of our customers are looking for something a little bit different and want to personalise their wedding stationery to perfectly fit their personalities. They are looking for high quality paper and beautiful designs at fair prices and that is just what we aim to offer them!
Can you give me some information on your pricing structure?
All of our prices are available online. Prices depend on the format and paper that a customer chooses and our full design review and colour envelopes are always included in our prices. No surprises! Our wedding invitations start at just 90p a card.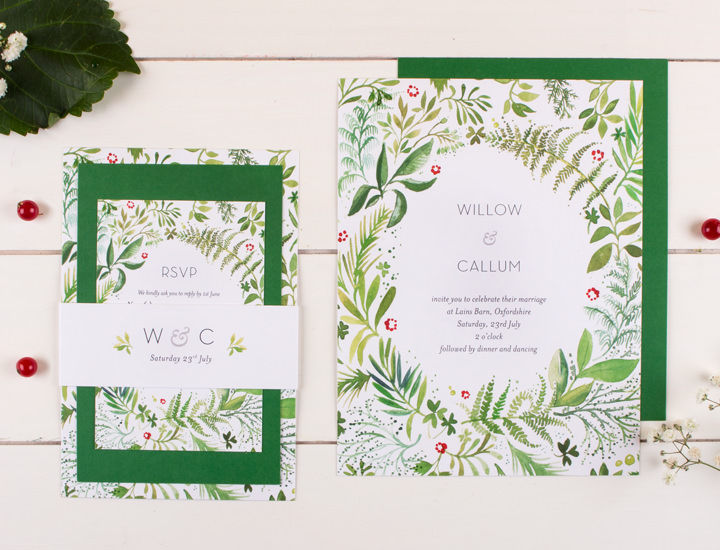 For more information on Rosemood go to:
www.rosemood.co.uk / blog.rosemood.co.uk / [email protected] / FACEBOOK / I: @atelier_rosemood_uk / Phone : 0330 684 0608
this is a sponsored post
[jprel]