I normally get sent my wedding submissions by the photographers but this wedding has sent to me by a wedding stylist who wanted to show off her skills! and of course this lovely wedding at the same time! Jennifer Oliver of Jennifer Sue Weddings is the stylist in question and the wedding is a gorgeous outdoor ceremony set in the Sandwich in Kent.
Jennifer told me a bit more about her services and why brides decide to hire a stylist.
'Why do brides choose me? Couples often have a colour scheme or theme in mind but they need someone to coordinate their ideas and bring together the look of the day. They relate to my love of vintage weddings, my use of handmade elements or the quintessential English tea party look. My brides are usually hands-on but whilst they are dealing with preparations that surround any wedding day they need someone they can trust to deliver a setting that is a personal reflection of the couple themselves. Whether styling dining tables, ceilings, walls or gardens, nothing is overlooked.'

'Just as no two couples are the same, I never like to repeat myself. By hiring and sourcing from several companies, and making some of the décor and flower displays myself, I ensure that there is always attention to detail. I put my heart into every wedding and I often form a strong bond with my brides. Seeing the couple's faces as they enter the room makes all the months of preparation worthwhile'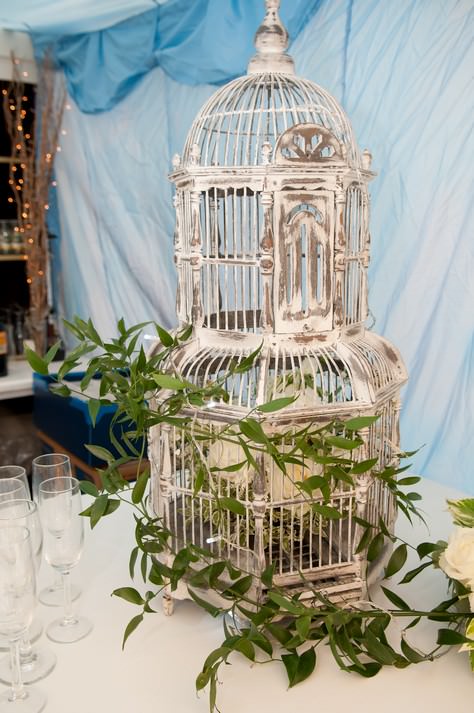 Full names:
Daniel Ward, Polly Ward (prev Walton)
How did you meet?
Dan was managing a cocktail bar in Tunbridge Wells, & I was drinking in it, a lot ;-)
We have been together since March 2008.
Date of wedding:
4th June 2011
Location:
The Blazing Donkey Country Hotel, Sandwich, Kent.
What made you decide to get married where you did?:
Dan's mum, Sherry & stepfather, Richard own the venue. I fell in love with it the first time Dan took me down there to meet the family over three years ago, I knew instantly it was where we would get married.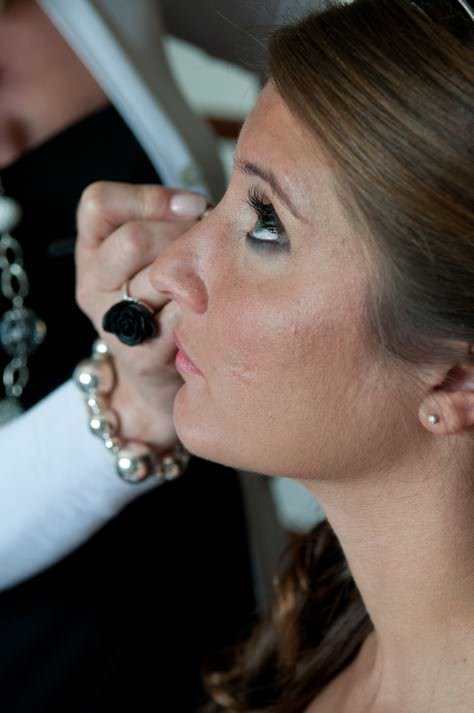 Who was your dress by:
Cabaret by Ian Stuart
And the suite?
Lanificio Cerruti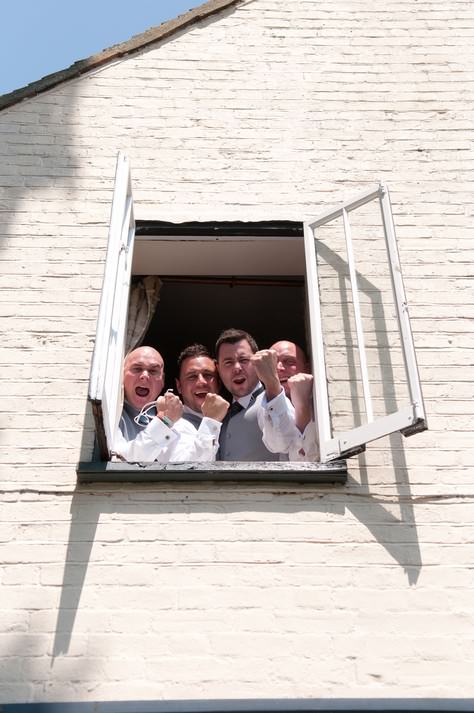 How would you sum up your day?
The sun shone so brightly for us, which was good as we got married outside. Our guests described the setting of our ceremony as something they would only see in a movie. The whole day was full of laughter, silliness and happiness. A wedding of 140 but felt so intimate. We loved every second, and partied well into the early hours of the following morning. It was all we imagined and whole lot more.
Did you have a theme or colour scheme?:
The colour scheme was dark silver/ pewter, ivory & the green of the beautiful garden that we married in. The theme was relaxed elegance.
Did you have any personal touches? Or things that you did yourself?
My mum, Viv made our beautiful cake, & heart shaped biscuits with guests names as place settings.
My bridesmaid, Becky designed all our stationary from the invitations to the table plan & menu's.
My bridesmaid Tash did a reading very close to my heart (Love by Roy croft) & Dan's sister read a poem chosen by him (Today is a day you shall always remember)
My Dad, Dave made a fantastic photobooth which provided guests with hours of fun.
All our ushers and bridesmaids + a few of our closest friends recorded our day on 2 video camera's provided by Shoot It Yourself which they have edited into a fab DVD for us.
How many guests?
140
What were your special moments and highlights?
I genuinely loved every second, but my ever lasting memories include looking out from the bridal suite as I was getting ready seeing the venue coming together so beautifully, walking down the aisle and seeing all my friends and family who I love staring back at me with such excitement, sitting at the top table looking around in amazement that all the people you care about are sat in one room.
If i had to say my favourite part it would be The ceremony. We were so lucky with the weather, it was truly glorious, and it felt magical getting married outside.
Is there anything you would do differently?
I would have gone down to the marquee and seen it once it was fully dressed before it was full of guests, as so much hard work went into making it look so beautiful. I just didn't think to make the time with all that was going on. I do have some great pictures though.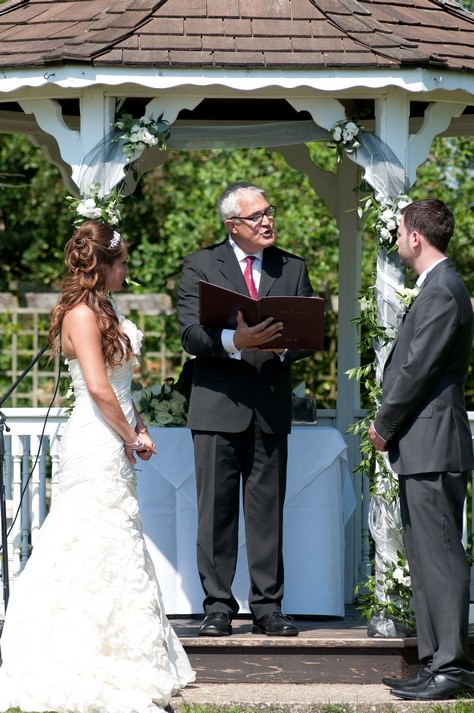 What advice would you give any other couples?
It's your day, do it exactly as you want it, it'll pay off and give you the day of your dreams.
Delegate; We were so lucky to have a super strong network of family & friends who were willing (& actually really enjoyed) helping us out.
Most importantly, enjoy every second, it is truly the best day of your life.
What was your biggest surprise of the day?
After having been a bit ;-) stressed in the 3 days leading up to the day, I woke up with a complete sense of calm, I felt nothing but happiness and a huge sense of excitement.
The weather; couldn't have asked for it to be more beautiful especially considering what a rubbish summer we've had.
The beautiful diamond earrings my hubby had sent to the room before the ceremony for me to wear on the day!!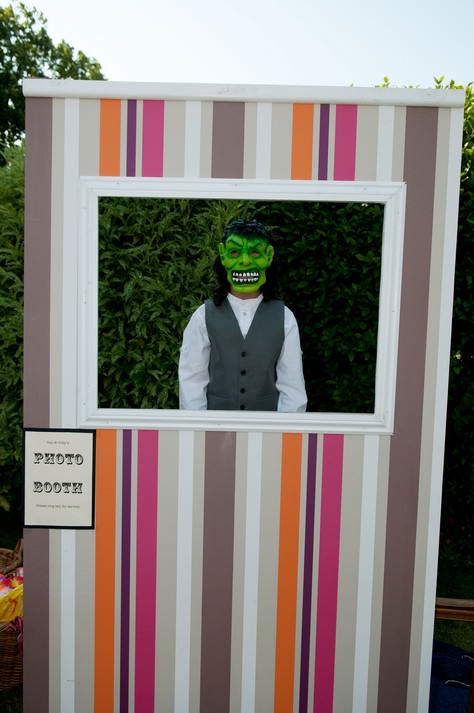 Suppliers involved on the day
Wedding stylist : Jennifer Sue Weddings
www.jennifersueweddings.co.uk
http://www.jennifersueweddings.co.uk/blog/
[email protected]
Tel-  07748843413
Photographer: Spiky Jumper
www.spikyjumper.com
Tel 01252 722462
Mob 07791 685208
Venue, food, accommodation: The Blazing Donkey Country Hotel www.blazingdonkey.co.uk
Flowers:  www.chartreuseflowers.co.uk
Cake: Viv Walton (BridesMum)
Chair hire: www.thekenteventhirecompany.co.uk
Videography:www.shoot-it-yourself.co.uk
Stationary:Becky Godden [email protected]
Dress: Ian Stuart from www.ozoneweddings.co.uk
Bridesmaids dresses:www.kitchclothing.co.uk
Hair:www.debbiehair.co.uk
Make up: www.sarahwoodhouse.com