I LOVE receiving new submissions, especially when they are as fun as today's rock the frock shoot! My friends Shelly at Toast of Leeds  sent me in this rather fabulous 7 deadly sins shoot a couple of weeks ago and I have been dying to share it with you all.  The couple got married last year and I actually featured one of their totally stunning wedding images in my Fabulous Photos a few months back. So here are the results of Shelly's shoot with a rather daring bride!
I'll let Shelly tell you a bit more about the shoot itself!
When I photographed Rachel and Dale's wedding last year, Rachel insisted that we get together to do a proper Rock the Frock shoot. Everything from burning the dress whilst she was still wearing it, to mad rabid dogs tearing it from her body came up. Now not that I'm averse to pouring lighter fluid on a bride (each to their own) I reckoned a bit of caution was in order. So we spent a few months thinking about it and then Rach had the idea of Seven Deadly Sins.  So after some deliberation, we threw together some ideas, got ourselves some props and got down to business.
So let's not forget the Seven Deadly Sins are Gluttony, Greed, Pride, Envy, Sloth, Wrath, Lust. Pick one and I reckon you're going straight to hell. Well, Rach picked all seven – so she must be feeling the heat beneath her feet right now!
She arrived armed with 64 cupcakes (we all felt rather sick after eating most of them later), a mountain of shoes, jewellery, guns (plastic ones I hasten to add) and cleaver (she's always wanted one and this gave her an excuse)… plus her wedding dress.. and off we went.
Most of it was shot in my dining room and the Pride image with all the mirrors proved a tad difficult trying to manoeuvre lights, reflectors, backgrounds and props not to mention not getting my own reflection in any of the mirrors!
The lust and wrath shots were taken at a little woods not far from where I live. Thank fully no innocent passers by were hurt in the shooting though I was slightly worried about Dale ripping off Rach's dress to reveal sexy underwear in the middle of the day.
ENVY

GREED


SLOTH

WRATH


GLUTTONY


PRIDE

LUST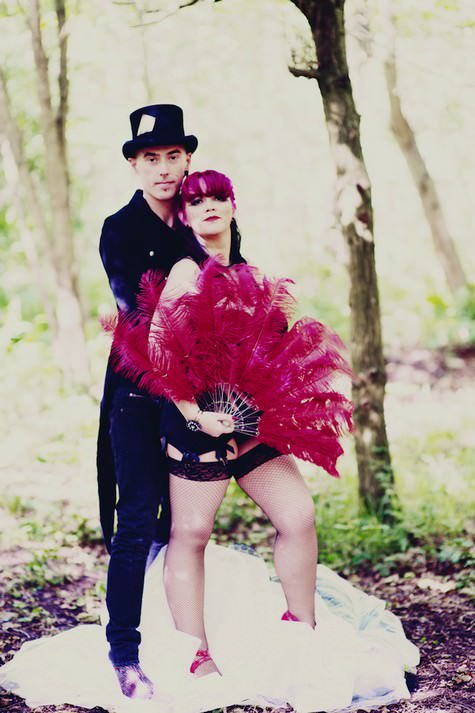 For more info on Shelly's work go to:
www.toastofleeds.co.uk
Toast Blog
Toast on TWITTER
[email protected]
0113 3560157