Good Afternoon and welcome to this week's bridal style post! Today I am delighted to be able to treat you to some of the dreamiest gowns we've had yet from BHLDN. Here, its all about easy lace, dramatic bell sleeves, fringe and macramé, not forgetting that gorgeous vibrant embroidery.  This new creative was shot in gorgeous Mexico and it caters very well to the bohemian bride and is one of their most bohemian looks ever, perfectly accented with shoes, jewelry and clutches of rich texture, natural stones, and playful tassels.  Many thanks again to BHLDN for letting us share these stunning outfits with all our Boho readers today.
BHLDN's latest collection is tailor-made for the elevated bohemian. Summer's brides, bridesmaids, and wedding-goers are taking the soulful, easy-wear trend to the next level.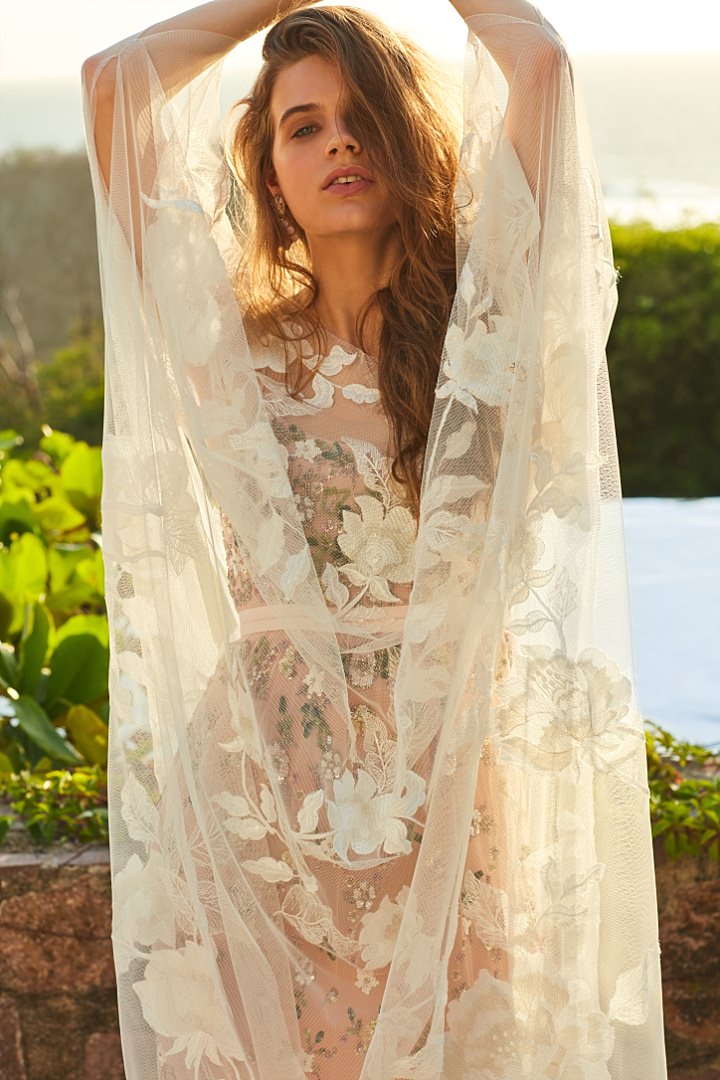 More from BHLDN about the collection
This is our most boho collection ever! Inspired by summer music festivals and free spirited ease, the new collection features graphic lace, off the shoulder tops, delicate embroidery, fringe, and dashes of sparkle, perfect for the bohemian bride at heart. This trend expands into our new wedding guest party dress collection as well, with the tiered and embellished Wanderer Dress by Needle & Thread and the effortless Laguna Dress by Yumi Kim. Not be forgotten, the beach-goer and honeymooner is also represented in this care free collection with the San Paulo Bikini , Vallarta Tunic, and fringed Brighton Dress perfect for a romantic dinner for two.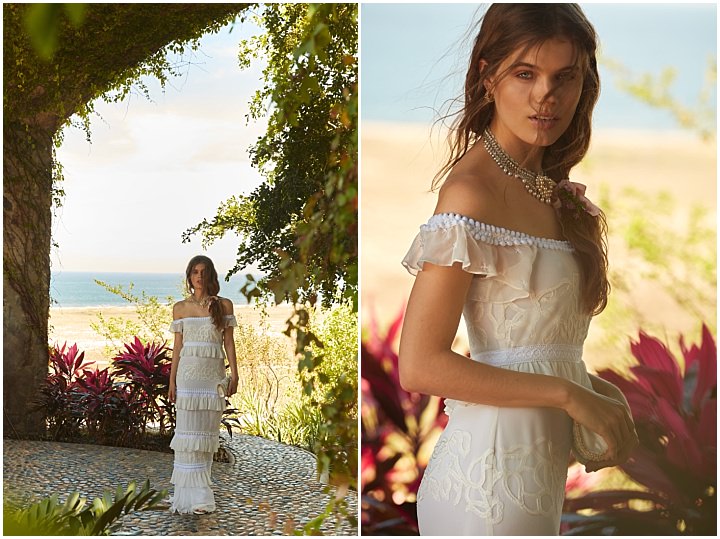 FOR MORE INFORMATION ON BHLDN