For those regular readers of the blog, and for those who follow me over on instagarm, you will know that recently Nik and I were invited to Ragdale Hall to experience the delights of their thermal spa and all that venue had to offer. I'm not going to beat around the bush, we had an AMAZING time! The food, the relaxation, the treatments, OMG! we were thoroughly spoilt! I can not recommend Ragdale Hall enough. If you are looking for somewhere to go for your hen do, or stag do, or if you are looking for somewhere to take a mini moon, or even a weeks break, then this is the place for you!
Nik had such a great time that he has decided to take over the blog this afternoon and tell you all about it.
I'll pass you over to Nik…..
Hi there Boho readers! As you will probably guess, given that it is me that is writing this post, we here at Boho HQ have recently enjoyed a stay away at a wonderful spa! One of the benefits of being the long suffering husband of the world's hardest working blogger is that occasionally an opportunity presents itself to review a wedding venue or restaurant or hotel.
On this occasion, it was the beautifully presented Ragdale Hall, halfway between Nottingham and Leicester on the outskirts of Melton Mowbray. Those that know Melton Mowbray as the home of the humble Pork Pie would be surprised to find a health spa in its midst!
The hardest part for us is to find someone to look after Mini Boho, but once he is safely seconded to his Nana, we are very quickly looking forward to some valuable time alone and what better way to spend it than in the awesome surroundings of Ragdale Hall. A long sweeping driveway from a countryside road takes you to a gorgeous period manor house, added to over the years but retaining all the charm of a stately home. Let me say though, there is nothing olde worlde about the welcome we received on arrival. Purely first class.
Our bags were whisked away to our room, the car was valet parked (I wished the inside was clean and tidy, but my life on the road put pay to that!) and we were taken to the Garden Room Bar for a quick drink and introduction. Me, an earl grey (with milk……), Kelly, a delicious looking fruit punch. We were given our room key and told that we wouldn't need any money or cards as everything could be charged to the room and settled on check out. Excellent, as there are not many places to keep a wallet in a dressing gown and swimming shorts!
I mention the attire, as once we had made our way to the room, this is the dress code! My idea of heaven! After a  3 course buffet lunch and a cheeky glass of Prosecco, we changed in to the aforementioned dress code and availed ourselves of the facilities in the Thermal Spa.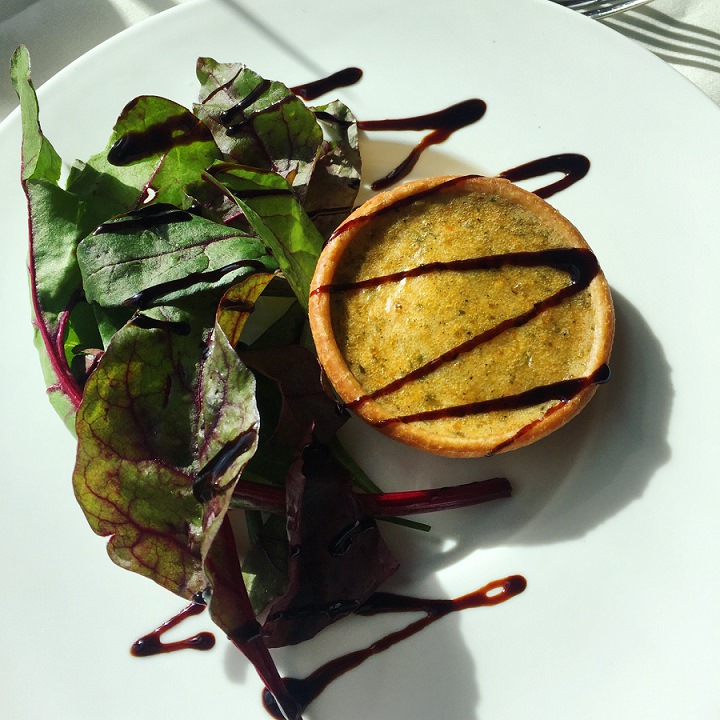 Now, as I travel a lot with work, I consider myself a connoisseur of hotel spas, saunas and steam rooms. Let me tell you, nothing quite compares itself with the Thermal Spa at Ragdale Hall. Firstly, the Indoor/Outdoor Waterfall Pool is not exactly standard in the hotels I frequent.
Once we had swam around outside in very warm water, it was time for the Rose Sauna. With its own window to the outdoor pool, what a place to be.
Ambient lighting really makes one relaxed and once we had had our 10 minutes or so it was on to the Scented Room. High humidity, mixed with the scent of aromatic herbs does wonders for the soul and once fully relaxed it was on to the Volcanic Salt Bath. Now here was something new to me, a steam room with a eucalyptus spray and the feeling of salt in the air, giving an ethereal impression of being at the Dead Sea. In Leicestershire. Bliss.
The room Kelly was most looking forward to most was the Candle Room. As the name suggests, this is a room with candles. However, no ordinary room. For starters, it is a swimming pool with pods and a ceiling of lights. It is also a silent room. Very difficult for Kelly, I'm sure you can understand! None the less, we stayed in for a feeling of weightlessness akin to being in space (I am sure……)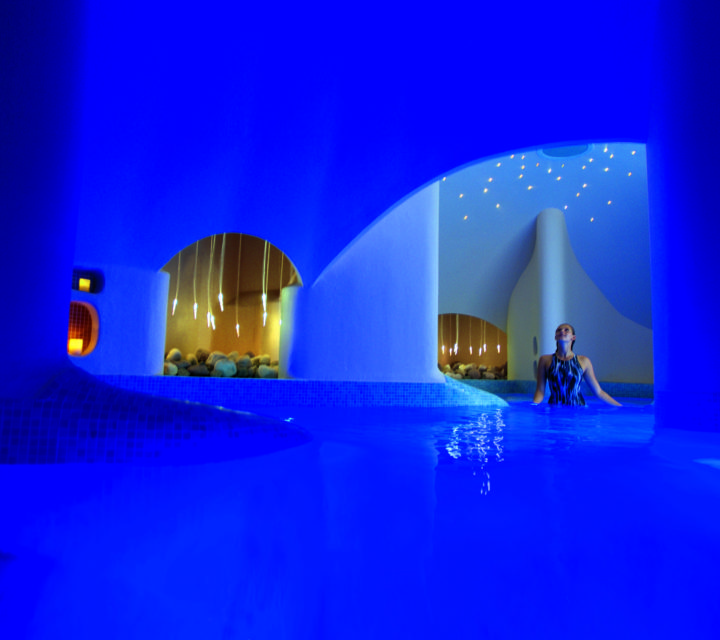 Then on to the Colourflow Cave. This is where I am in my element, a steam room. Again, as with most things at Ragdale, no ordinary steam room. Colourflow Cave is filled with Jasmine and Camomile and a central crystal mountain – heavenly!
The next and final room is the Thought Room. Back to normal temperature and silence required again. In here, a tiled sweeping seating area draws your attention to relaxing projections on the ceiling. I have to admit, I was so relaxed, I was nodding off in here!
Once we had left the Thought Room, it was a dip in the Jacuzzi and back to the room for a freshen up before our treatments.
As part of the Overnight Reviver Break, we had booked Face and Back treatments. Now here is the real reason to spend any time at Ragdale Hall. My experience was so good I actually fell asleep, which my therapist said was a huge compliment, and I meant every snore. I mean word! The fact that Kelly was relaxed after hers speaks volumes as this a rare and wonderful thing!
So what next? Well what else, get ready for dinner! There are two options here – get ready, or relax in your dressing gown and enjoy dinner that way. As we were away for the night, we got dressed up and grabbed a Gin Fizz – Gin and Tonic with a dash of Elderflower – just what you need after a day of unwinding. The dinner choice was varied and had dishes for all pallets. As you may expect, there are healthy options too including vegan, but for us it was Ravioli and Beef Stew. To say the portions were generous is an understatement but given that we were at a health spa, we reasoned they would be good for you and proceeded to finish them and the very rich chocolate-y dessert. Again, I am sure this was only good for you! A bottle of Prosecco as our night cap and off to bed to await breakfast in bed!
The knock on the door at 8.30am was the wakeup call we needed. Especially to be greeted with a continental selection we had made the day before and some baked eggs. Simply, the best breakfast I've had in a hotel for a long time, and I eat a lot of breakfasts in hotels – none as nutritious as this I hasten to add!
For me it was another trip to the Thermal Spa and the rooms in exactly the same order – creature of habit – and for Kelly the bliss of getting ready in her own time without interruption or the faint din of Peppa Pig!
On check out, the car was brought around and we were on our way back to normality!
So whether you are planning a pampering session pre or post wedding, a weekend away with those nearest and dearest before the big day or that all important anniversary with your loved one, if you can find a more relaxed and relaxing venue with attentive staff than Ragdale Hall, please tell me where it is and I will gladly visit. However, let me save you the chore of finding somewhere else – book your stay here and forget about anything other than looking after yourself and enjoying the atmosphere, treatments and most importantly, the Thermal Spa!
Did I mention the Indoor/Outdoor Heated Waterfall Pool? You're welcome!
For more information on Ragdale Hall got to
www.ragdalehall.co.uk / FACEBOOK / I: @ragdalehallspa / T: @ragdalehall