Happy Monday everyone, I hope you are well and happy this lovely Monday morning and ready for the week ahead of us. Today's scheduling is a little off today I'm afraid as we have had a poorly boy in our household over the weekend, which means I have been unable to get as much work done as I needed to. However todays wedding is a really stunner and I know you are going to LOVE it. Tani and Ben wanted a relaxed, bohemian themed wedding that was as disposable as possible, leaving little mess, and little waste. This they did with lots of help from friends and family and the results are a chilled out day full of natural details and a whole lot of love. Big thanks to Undressed Moments Photography for the lovely images.
Our wedding was intentionally disposable, so it would be as easy to set up and clean up as possible.  With that considered, I was amazed at how something so simple could be so beautiful.
Tani and Benjamin were married on the 20th of June 2016 at the Stein-Boozier Barn in Wilsonville, Oregon. 'My husband found the venue randomly searching online, and once I saw it, that was it! We had 104 guests and we planned our wedding in 6 months.'
How they met
We met because Ben decided to come to Maui from Oregon to help serve my church pastor and his household for three months.  He decided to extend his stay another three months.  We had zero interest in one another until the last month.  Somehow, God opened our eyes to one another, and we started dating 2 weeks before he left.  He moved back to Oregon for 9 months to take care of everything he had there in order to move back to Maui, so our first 9 months was all long distance.  We dated a year and a half before getting engaged, then get married 6 months later.
The Proposal
We talked very openly about marriage and even shopped for the ring together.  The funny thing was I knew when he was going to propose because he gave it away one evening when I came to see him and he was half asleep.  I saw him sleeping so I turned off his lights and decided to leave, then he sprung up in a daze and ran to me, looked for a good long while and said, "Nevermind, I'll do it Friday," in a hazy dream state.  He proposed in my car, because that was our place of solace from the time we started to become interested in each other.  He later told me that he planned to propose that sleepy night, but I came over too late, haha.
Where did you splurge and where did you save?
We realistically looked at what we had, and talked to my parents about their budgets, and went from there.  We are not the type of people to go into debt over a wedding.  I definitely splurged on the dress.  I never went to a prom or homecoming, so this was my chance to go nuts.  I custom-made my dress.  I had a very specific vision in my mind and when I tried to find what I was looking for, it was nowhere to be found.  The very last dress store I found, was able to help.  They had a good report with the designers, so I was able to get my dream dress custom-made.  We saved on literally everything else!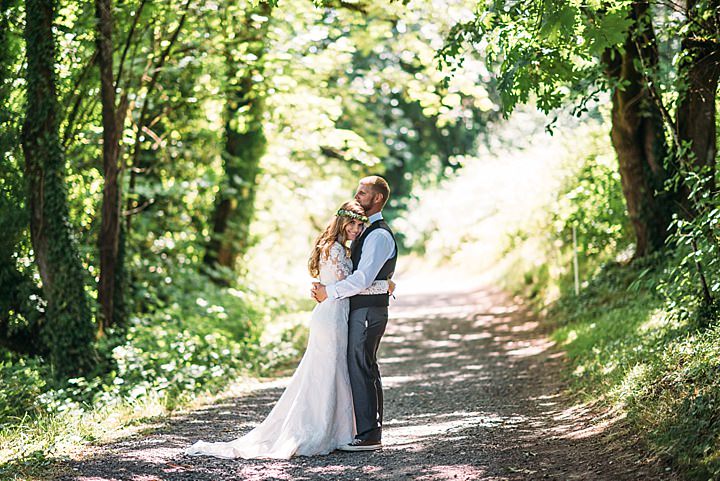 How did you chose your photographer
Our dear friend, Aundrea Marschoun of Undressed Moments, offered to do our pictures.  However, there was a lot of uncertainty as to whether she would be available during that time because of family and travel obligations on her end, but she and her husband did everything in their power to make it work and, as you can see, we are eternally grateful, because they are simply the best.
The Dress
My dress was by Casablanca, my earrings were my "something old" from my mother, I didn't wear shoes, and I made my haku lei, the head piece, from flowers I found on the side of the highway.
The Suit
We had no wedding party, but the suit was International Concepts, from Macy's.
Flowers
We had no flowers, and my mom made my bouquet.
Stationery
For all of our stationary needs we used Vistaprint.  They were great.
Entertainment
For entertainment Ben wanted a photobooth, so we went with Happymatic Photobooth in Portland.  It was a hit!  We also had Noteworthy DJ's,  Joe Ebner, as our DJ and MC for the entire wedding…so of course dancing!  And we were at a public park, so there was a huge jungle gym for the kids to play.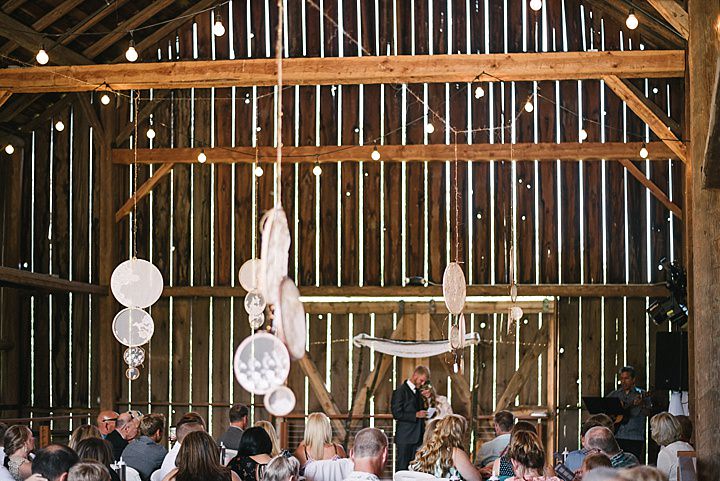 The Food
We just wanted everyone to eat, drink and be merry, so our table setup revolved around fresh Maui Gold pineapple and seasonal Oregon berries, cherries and cream.  Our favour boxes had Honolulu Cookie Company guava and dark chocolate cookies, a paper for prayer requests, and a small vile of anointing oil. We had an amazing pizza and salad food truck called Maiale di Volo from Portland.  We got beer and hard cider from Costco, and shipped over some Ulupalakua Pineapple wine.  We also set up a pickle bar with I think 8 varieties of pickles. Neither of us like cake, so we decided to serve gelato instead.  We had 4 flavors from Staccato Gelato in Portland.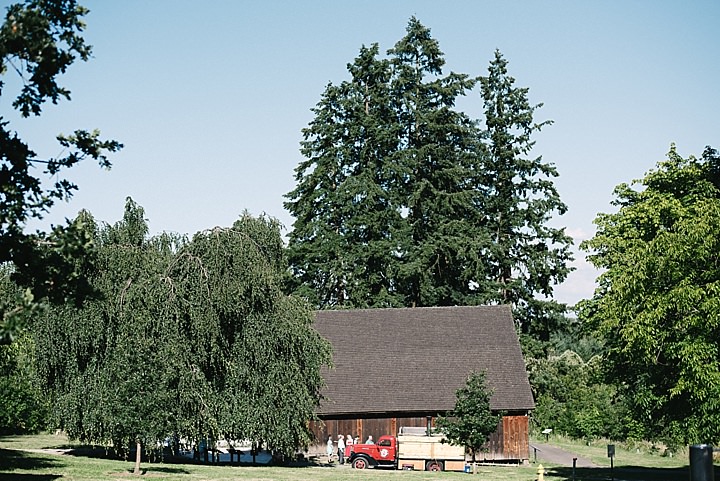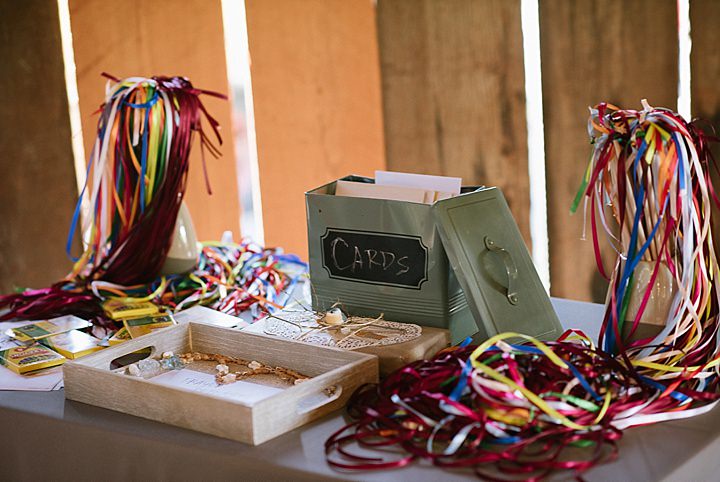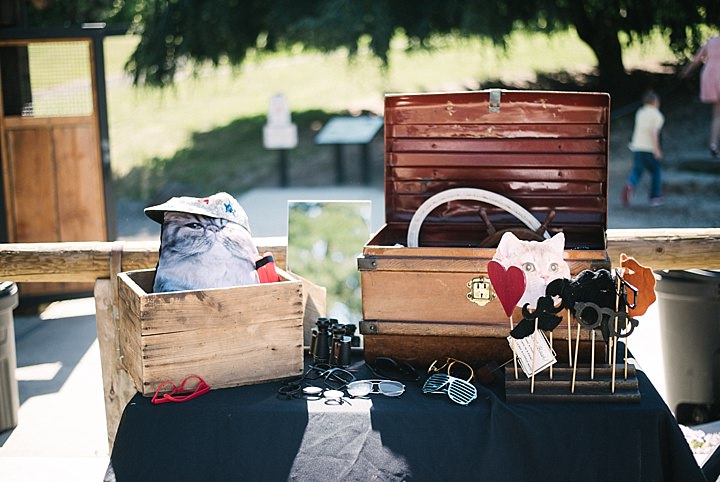 Personal or Handmade Touches
I made all the lace embroidery hoops with lace from my mom's wedding dresses from her and my dad as well as from her and my stepdad.  They were very special.  I also made the ribbon wands for our grand departure because Ben was very insistent on not making a mess :)  I also designated a memorial seat to my brother.  I put some photos on the table and his favorite Minnesota Vikings jacket on the chair.
Special Moments or Highlights
Getting to see such a diverse crowd come together from all over the world was an outstanding blessing.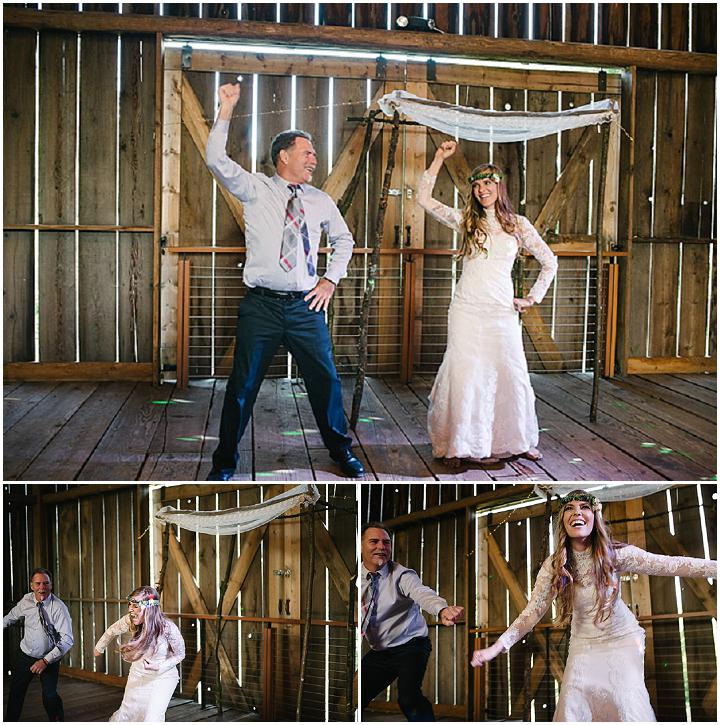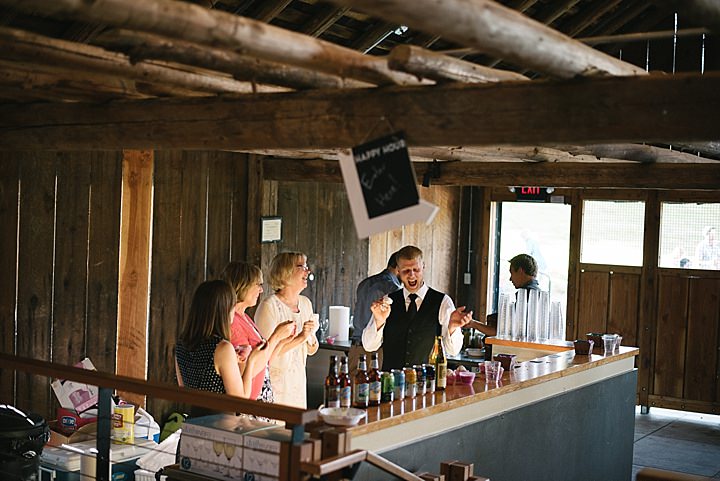 Advice for other couples
My advise to other couples is do not stress or strive over perfection, you will just be disappointed.  And try to be in the moment, don't let adrenaline take over.  Take time to engage with those that you love and that love you.
Biggest Surprise
My biggest surprise of the day was when I got to the hotel to get ready, my niece had decided to dye her hair blue.  I was stoked!  I wanted to help her do it, but my mom wouldn't let me because I was already in my dress, haha.  Something blue, right?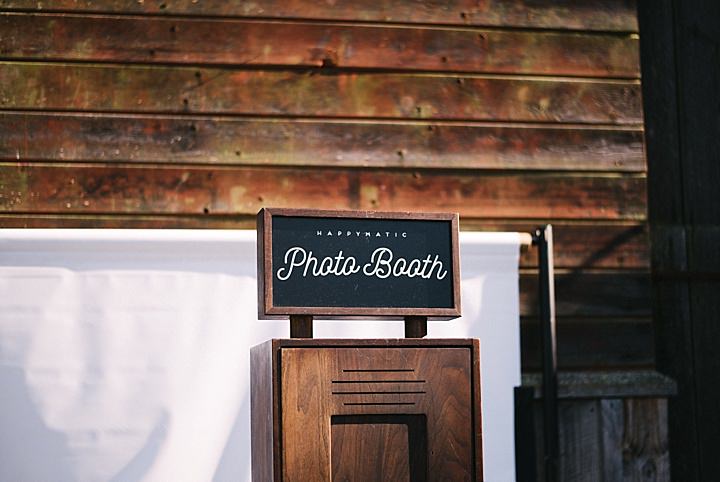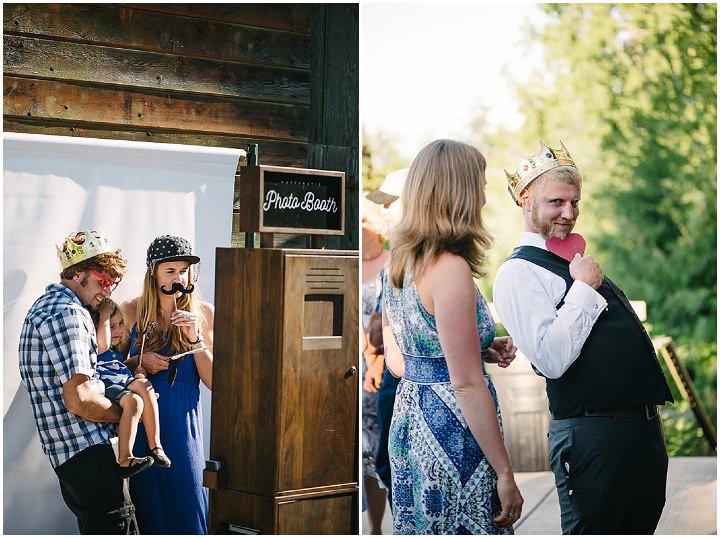 Supplier Shout Outs
For more information on Aundrea's work go to:
www.undressed-moments.com / [email protected] / FACEBOOK / T:  @undressedmoment / I: @undressed_moments
Undressed Moments started as a school project for my human sexuality class. It started off with me photographing people and documenting how people felt in front of the camera and how it changed over the course of the time we spent together. It opened the door for me in to the world of connected photography and that is ultimately what Im hoping for every time I look behind my lens. My style typically is moody and a little raw but it also depends on who is in front of my lens.