This afternoon we have a very charming shoot to share with you. As we settle in for the long Autum nights these images are whisking me back to warm summer afternoons, lounging beside a river and canal-side walks. These images have been kindly submitted by Sandra Reddin following the shoot on Regent's Canal, Angel Islington. I simply adore the floral tones and embroidery details but it has to be the dog that steels the show.
A modern, folksy inspiration shoot aboard a narrowboat on the Regent's Canal.  Styling had a sophisticated colour palette and a Ukrainian twist.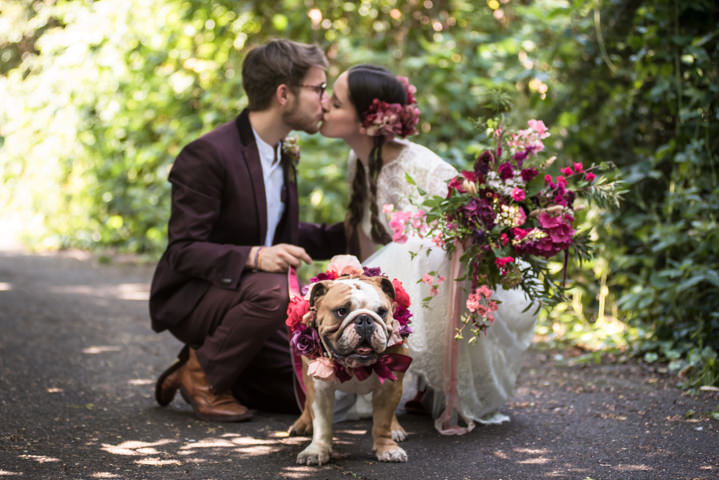 More about the shoot from Sandra the photographer
I live on a boat and I wanted to share a bit of the romance of life on the canal. I wanted to feature a Ukrainian inspired traditional floral head dress with ribbons and the decorated boaters that were worn by Ukrainian grooms. I also wanted to include our gorgeous British bull dog as 'best man'.
I wanted to do something that would reflect the alternative lifestyle of the canals but also to show how beautiful and enchanting it can be. I'm more than happy with what we got, despite there being a heat wave on the day of shooting! Our biggest problem was how to get Buster to close his mouth as he was panting so much. But he was a star and enjoyed all the fuss he got from the team. We also used a real couple in the end, which I think worked perfectly.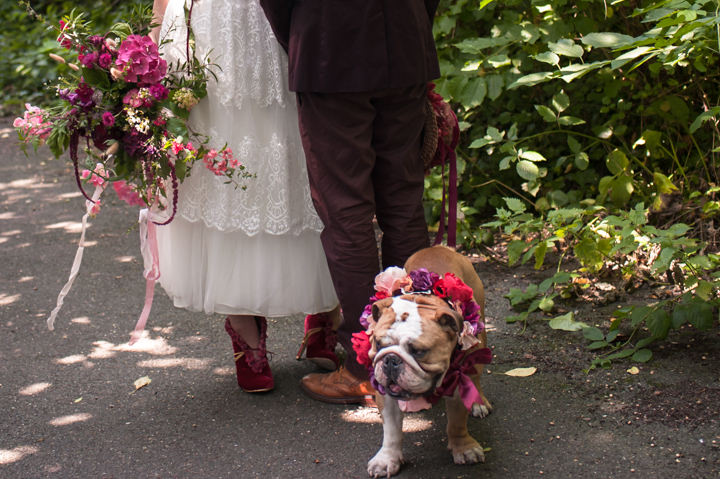 The Team who made the shoot possible
For more information on Sandra's work go to:
sandrareddin.com / blog.sandrareddin.com / [email protected] / +447581230456 / FACEBOOK / I: @sandrareddinphotography