Happy Monday everyone, I do hope you had a lovely weekend and that you are now rested, refreshed and ready for the week ahead. I am starting off the week, with this boho chic Pennsylvania Wedding from Pat Robinson. Ashley and Jon chose an industrial chic wedding venue, which gave them a great mixture of glam and urban style. Mixed with the most gorgeous Anna Campbell dress, a beautiful first look and a whole lot of style, this wedding is the perfect way to start the week.
As cliché as it might seem, our day truly was everything we could have ever wanted.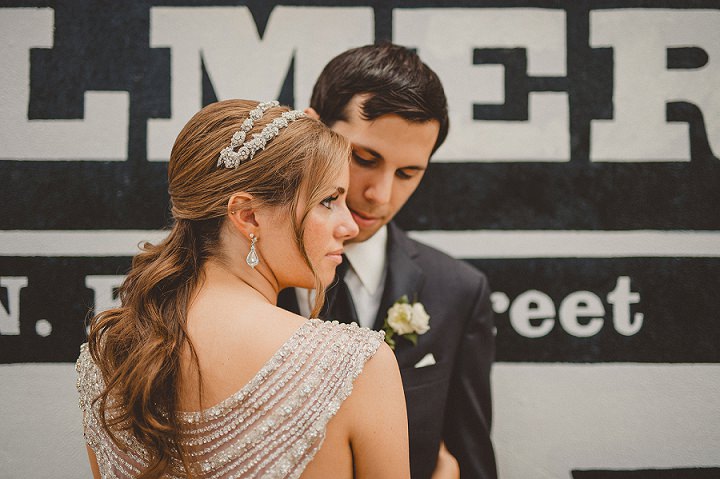 Ashley and Jon were married on the 19th of June 2015, at Front and Palmer, Pennsylvania. 'When we found Front & Palmer we knew it was the only place for us. In fact, it is the only venue we visited because once we stepped foot beneath the exposed beams, old wooden floors and found-item, metal chandeliers we were sold. The rustic, yet industrial chic ambiance was exactly what we were looking for. Something that we could work to soften with our blush and gold glitter color scheme while still maintaining the natural beauty of the space. Meeting with Lini only further reinforced our decision as she and her team were a dream to work with!'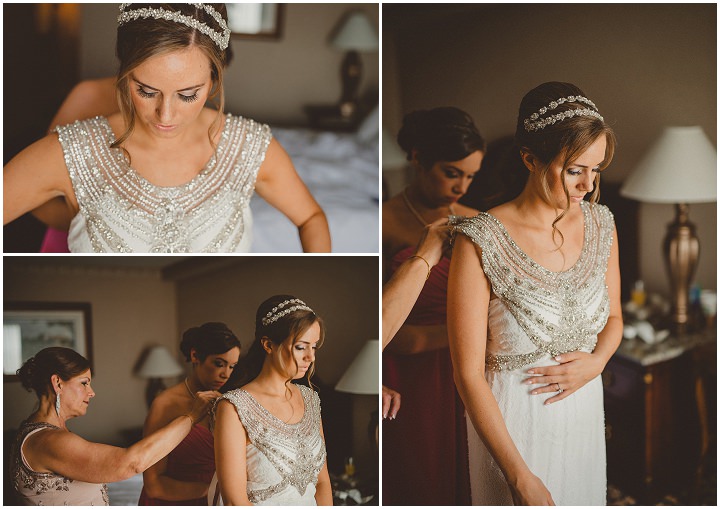 The Dress
I went to Lovely Bride in Old City with my mom and maid-of-honour sister for an Anna Campbell trunk show – only expecting to browse and try on a few different silhouettes. Well, the second dress was the charm because it was so beautifully ethereal and unique that I knew I would never find another dress quite like it.
How did you choose your photographer?
Photography was really important and the next big to-do that we tackled. We knew we would spend a lot of time planning our perfect day and we wanted someone who could capture it in a meaningful way. I must have researched almost 25 different photographers in the tri-state area looking for the "right" one and after spending only five minutes with Pat Robinson, we knew he was the guy for the job. We received our photographs only a few shorts weeks after the wedding, and we still cannot believe how beautifully and completely our wedding was captured!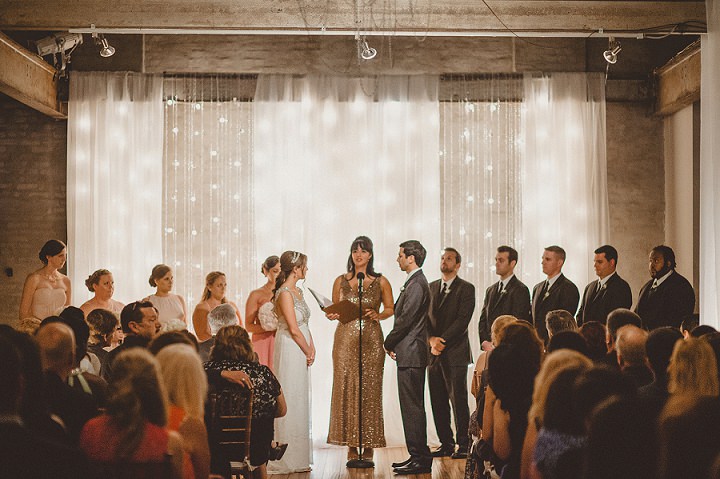 Personal Touches
Unsurprisingly, Pinterest became a go-to source of inspiration for some of the personal touches we were looking to include. Jon and I worked on some small DIY projects that kept us busy for a month or so leading up to the wedding. And after seeing a large ornate gold frame with smaller frames used as a seating chart – we took it upon ourselves to make that one of our big projects. While the finished product came out beautifully, I most enjoyed spending our weekends at various estate sales and shops in search of the perfect picture frames to complete the piece.
Special moments
One of my favorite things about our wedding was our wine box ceremony. Jon took the lead on working with our Etsy designer to create the wooden box that would later hold two bottles of '07 Italian wines ('07 for the year our relationship began). The box also contains two love letters that we wrote to one another the day before our wedding. During the ceremony, we each took a turn hammering a nail into the box to seal it shut. On our one year anniversary we will open the box, enjoy a nice bottle of wine with the top tier of our red velvet cake and read our letters to one another. Afterwards, we will write a new letter and add it (along with the original letters) back into the box with another bottle of wine to be opened the following anniversary. A tradition that will live on as an ever evolving archive of our love and commitment to one another. We also used the wine box as our guest book and now have it as a reminder of our friends and family that were present to share our special day with us.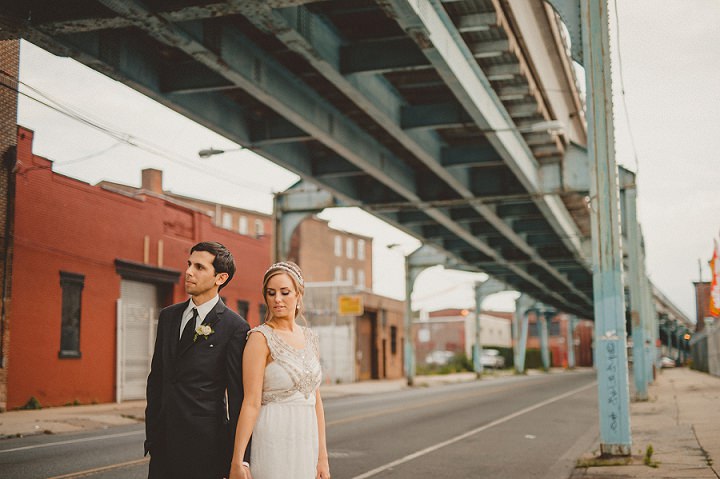 We were fortunate enough to work with some amazing vendors that listened to our vision and helped it come to life. Our celebrant Alisa Tongg crafted and delivered a beautiful and memorable ceremony that told the story of our relationship and was a true celebration of Jon and I as a couple. And Mike and Tom from Solidity Films masterfully captured our entire wedding day and delivered it back to us as a flawless work of art.
As cliché as it might seem, our day truly was everything we could have ever wanted. Before our engagement, I had never really spent too much time dreaming up what my future wedding would be like. There was no scrapbook to work from, no magazine clippings to sort through. I think that's what made the wedding planning process so memorable. We were able to create our perfect day – together.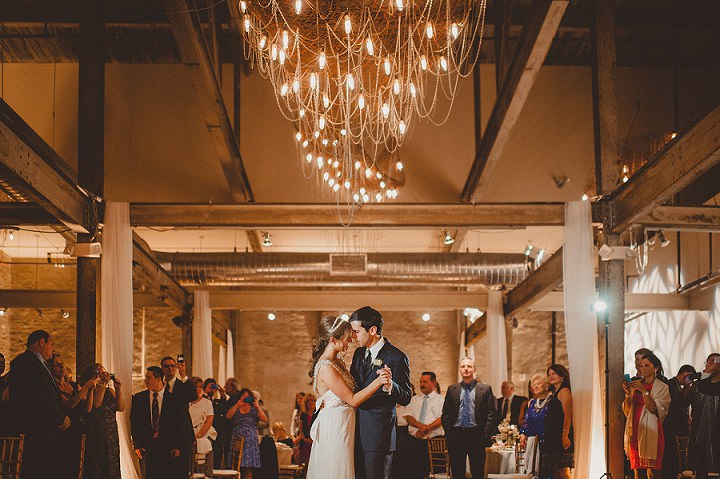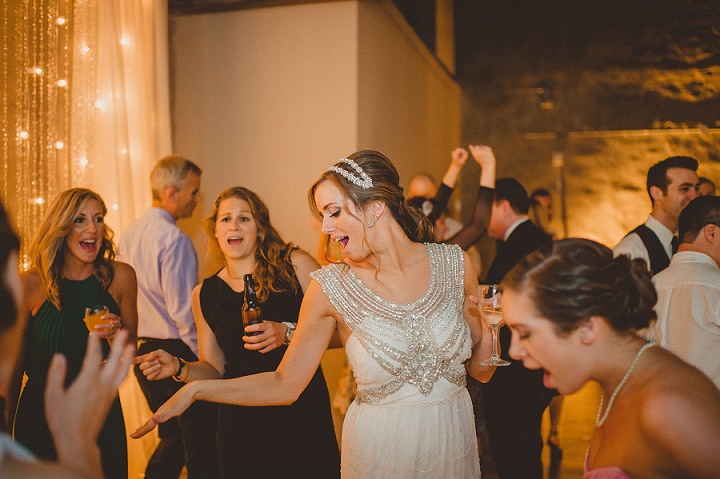 Supplier Shout Outs
For more information on Pat's work go to:
patrobinsonphotography.com / patrobinsonphotography.com/blog / FACEBOOK / PINTEREST / I: @patrobinsonphoto