Elodie and Florian were married on the 18th July 2015 at Casa Carolina, Tulum, Mexico in an intimate destination wedding. In a simple backless wedding gown, Elodie looks every part the stunning bride with a constant smile. Her new husband, Florian, looks equally happy and relaxed in his bold blue waistcoat. With just a small selection of friends and family,  beach ceremony and reception under the stars, this pair have clearly chosen a day to smile, relax and share their love with their closest friends. From elegant beach ceremony on white sand, to the fun mariachi band and gorgeous dinner setting, it looks like a perfect day. Many thanks to Kathleen Geiberger Art for the stunning photographs.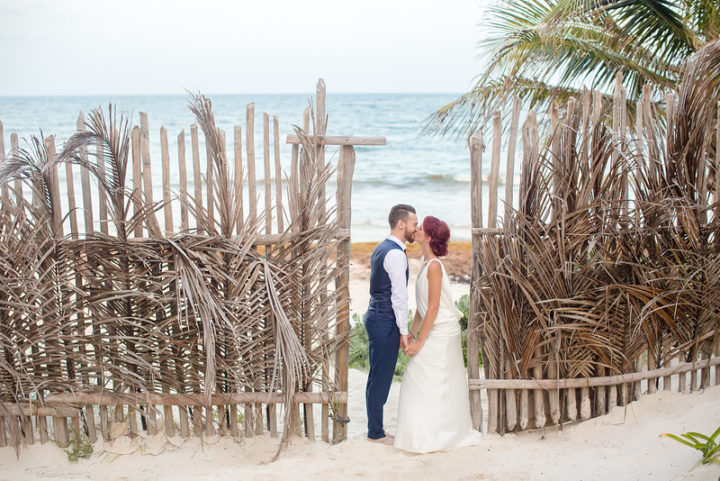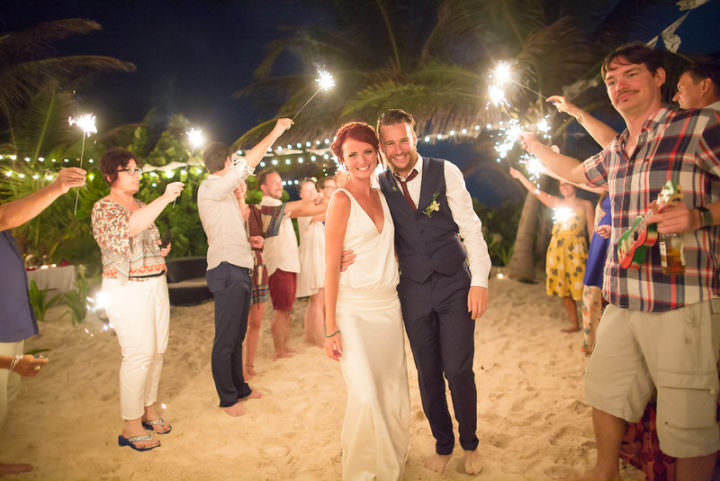 Kathleen tells us more about the day
Elodie and Florian are from France and love to travel. They decided on a destination wedding all the way in Tulum to cross off this beautiful spot from their bucket list. The wedding took place at Casa Carolina with thirty to forty of their closest friends and family. The ceremony was filled with lots of dancing and acting of plays, making it a bit different than your everyday ceremony. The fun continued into the reception where the bride and groom danced to a mariachi band and celebrated with their friends and family, not to mention their adorable DIY details! Talk about a destination wedding!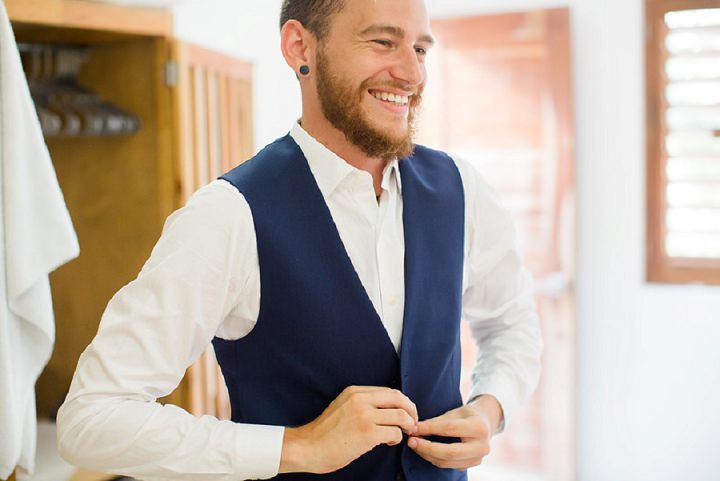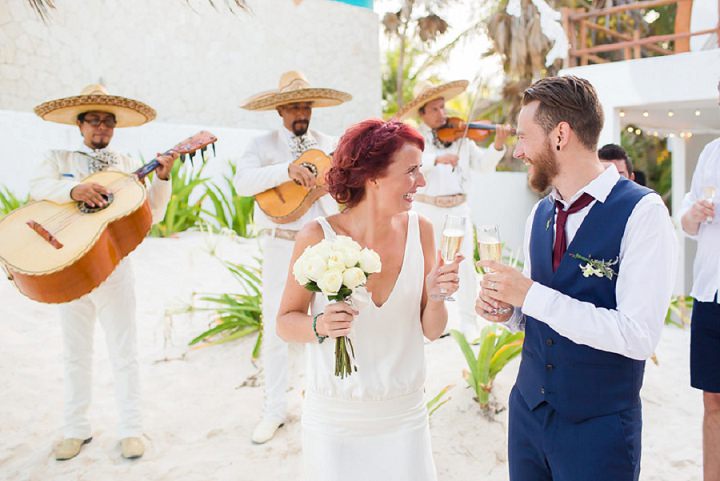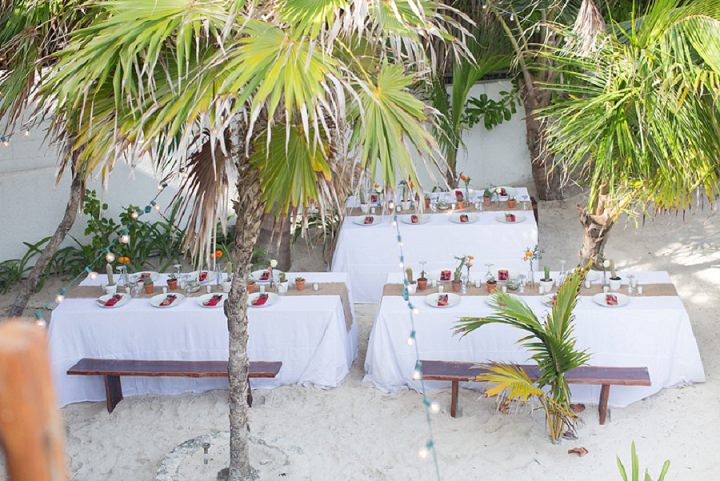 Supplier Shout Outs
For more information on Kathleen's work go to:
kathleengeibergerart.com / [email protected] / blog.kathleengeibergerart.com / FACEBOOK / T: @kookooroo11