The Boho Directory is a hand-picked list of the top wedding suppliers in the business, ready to help you plan your Boho wedding. The Directory is located in the main menu bar at the top of each page and is super easy to use. It is split up into suppliers and regions making it easy for you to find the perfect Boho supplier for your wedding.
To make sure you don't miss any of the wonderful suppliers that have been added to the directory, each week I will showcase the suppliers that have joined in a mini update.
Venue: Dale Farm Weddings
Set in the beautiful Yorkshire Wolds, Dale Farm is the perfect location for a relaxed, informal, weekend-long wedding with family and friends. Our Open Barn, situated in a courtyard setting, will be the venue for your wedding. Hire includes exclusive use of the site and all of our accommodation.
More information: www.boho-weddings.com/dale-farm-weddings
Stationery: Vintage designs
Vintage Designs is founded on the principle of good old classic design, combining old typography with modern style.
We produce custom and unique wedding stationery. From save the dates, to wedding invitations, table plans to thank you cards, all of your stationery will be coordinated, stylish and perfect for you.
More Information: www.boho-weddings.com/vintage-designs
Photography: Yu Photography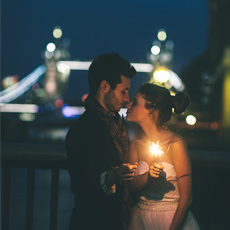 Photography with love, happiness, smiles and laughter. I aim to capture the moments you miss and the moments you don't want to forget through a creative eye. I travel throughout the UK and internationally.
More Information: www.boho-weddings.com/yu-photography
Venue: Heaton House Farm
Heaton House Farm is a charming former dairy farm with a collection of stunning sandstone barns that beautifully blends rustic charm with contemporary chic. Set behind an unassuming farming facade, this lovingly designed 'hidden gem' offers exclusive use for a range of wedding celebrations and welcomes guests at its luxury accommodation. The friendly team are on hand to help you to create the wedding day of your dreams.
More Information: www.boho-weddings.com/heaton-house-farm
Planners: Carmela Weddings
We create unique, design-led, contemporary weddings for stylish, fashion-forward couples in London, Surrey and beyond. Whether you need a little or a lot of help, we've got you covered. From Full and Partial Wedding Planning to On The Day Coordination and Inspiration Sessions, we have a service to suit every planning need.
More Information: www.boho-weddings.com/carmela-weddings
Ceremonies: Lisa Johnson Ceremonies
I provide celebrant services all around the UK and Europe, writing and performing bespoke and personalised ceremonies for weddings or vow renewals. As an independent celebrant I am happy to perform multi-faith ceremonies or non-religious ceremonies. It's your wedding ceremony and so let's make it about you
More Information: www.boho-weddings.com/lisa-johnson-ceremonies
Accessories: Rocks For Frocks
Designing the perfect accessories is all part of the bridal experience. We will take on board your vision and brainstorm ideas, before bringing your creation to life by hand. This means our accessories are unique to you and your special day. View and try our collection at our store or online at our website.
More Information: www.boho-weddings.com/rocks-for-frocks
IF YOU ARE INTERESTED IN GETTING YOURSELF ADDED ON TO THE 'BOHO WEDDING DIRECTORY' EMAIL ME AT

[email protected]

 FOR AN APPLICATION FORM.
HAVE A GOOD WEEKEND
BIG BOHO LOVE
KELLY XX
[jprel]