This afternoon I am passing the blog over to my husband Nik to tell you all about his best friend Matt and what it meant to be his best man. I love hearing wedding stories but I especially love it when I get to hear from the grooms side as well as the bride.
I'll pass you over to Nik……
Hi there Boho readers! It has been a while, but I am back to write a piece about something very special to me and take an opportunity to talk about my oldest and best friend here on the blog for you all to see that here at Boho Towers, it is not Kelly who has the monopoly on sentiment!
Matt and I have been friends since we were 11. We were thrust together in our first History lesson at Secondary School back in 1993. The immediate result of our rendezvous was me being thrown out of said lesson for laughing so much at one of Matt's jokes that I couldn't save the outburst! And so began a long lasting friendship based on humour.
After we finished school we both enrolled at the local 6th Form college and it is safe to say that neither of us were using this step to gain entry to university, much to the chagrin of our families! These two years whizzed by until we were on our first holiday together in Ibiza and so began a love affair with the island that endures to this day.
It was clear that when we got married, we would be each other's Best Man and when I met Kelly, introducing her to Matt was as important as introducing her to my parents. Luckily, they also hit it off and we have all been very close ever since.
So, it will come as no surprise to you Boho readers that when I asked Kelly to marry me, the next best question for me to ask was for Matt to be my Best Man. We celebrated our impending nuptials with an engagement party at which I popped the question…… He said YES! Plans were put in place and we booked the wedding for the 16th June 2009. Matt had taken his path from various routes of employment to join the Royal Marines and underwent the rigorous 18 week training period before being stationed at a camp in Dorset. We were all very proud of Matt and the fact he had achieved such an honour. It was exciting to find out when his passing out parade was and you can probably guess where I am going with this…….. 16th June 2009. For the Wolfram Alpha fans of you out there, it was a Tuesday which seems strange for a wedding, but we had a destination wedding in Ibiza and this was the best day for everyone involved – except Matt! As you can imagine, this was a huge blow as Matt has been such an important part of my whole life that I wanted him to be there on the most important day of my life.
Two years later, Matt met his soon to be wife and things progressed until the day I had been waiting for – Matt asked me to be his Best Man! This time, the planets were aligned and I said……. YES!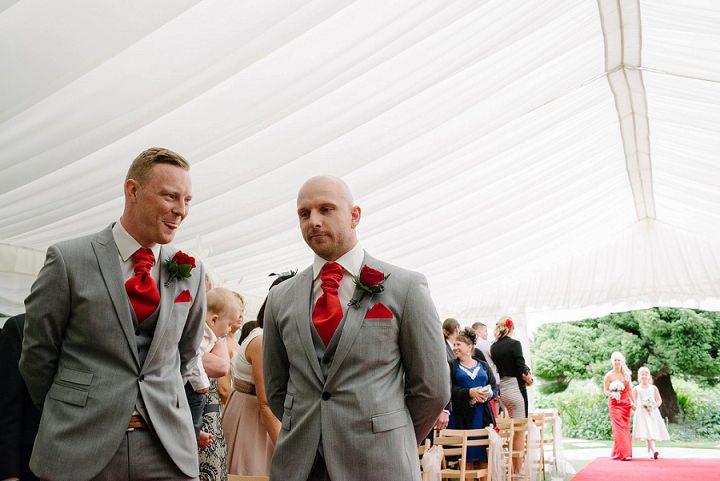 This gave me the opportunity of a lifetime – to tell all the people closest to us how much he meant to me and all the things we had been through together – on his special day. Now, giving this speech was an honour enough to me, but Matt blew me away by presenting me with a beautiful Links of London bracelet! WOW!
I had always wanted one of these and all off my jewellery matches – black and silver – and this was such a great addition to my collection. It is funny how men see jewellery these days, once the preserve of the fairer sex, but now men have really upped the stakes. Watches, rings, bracelets, necklaces. The list is almost endless. However, no matter how much an item costs, why you bought it yourself or who bought it for you, there is a very special significance to a gift given to a Best Man, and what better way to signify that special bond between two young men who first met 23 years ago in a History lesson!
Thanks Matt, you know what this bracelet means to me and I think about you every time I wear it! x
This is a sponsored post