Good Afternoon to you all, I hope you are all well on this rainy Tuesday. I am hoping the weather gives us a little respite this week as it's so soggy everywhere in the UK. This afternoon we are going to brighten up your day by sharing with you some amazing images of The Eternal Romance Bridal Collection From Dreamers & Lovers. This collection is perfect for all of you laid back Boho Brides out there wanting something extra special.
'All love is sacred and not to be taken lightly, yet there is one that surpasses all the rest: love for a beloved, accompanied with romance'
We asked 

Yanique to tell us more about this beautiful collection
Romance, that spark of passion, that ever slight blush that rushes to your cheeks when you hear him speak, those butterflies when you kiss. The driving force behind holding hands, stolen glances, and giggling over a shared secret. It's the reason you want to look beautiful on your wedding day.
What happens to romance after the wedding day? Many couples say life happens: steadfast, deep love remains, but romance often fizzles. It shouldn't be that way.
Strive to keep romance alive: keep those butterflies fluttering, take time to look beautiful just for one another, share intimate secrets, remember to hold hands, flirt, and whisper sweet nothings. Here's to keeping romance eternal. There's no better place to start than with a gor- geous wedding dress to proclaim your everlasting love.
Just in time for spring's nuptials, the Eternal Romance bridal collection will have star crossed lovers swooning. Inspired by Italian romance, the collection features full silk skirts bal- anced with delicate features. Edwardian romantic chic comes to mind when one examines the thoughtfully cut designs and gracefully draped fabrics.
A mix of tulle, silk, and cotton embroidered lace structure the collection. We've incorpo- rated traditional floral patterned embroidered lace, as well as uniquely beautiful geometric-style embroidered patterns. The collection's silhouettes range from formfitting to A-line, and even a looser fit, all promising to flatter the bride and designed for comfortable wear. We want brides wearing the Eternal Romance collection to feel like they're walking on clouds- because that's how true love should feel.
Eternal Romance offers a dress for every bride: plunging necklines rimmed with intri- cately embroidered lace to chic, simply cut sheaths, graceful winged sleeves as well as fitted, drawing a vintage nostalgia. Low cut backs and generous trains make exits breathtaking- after all, isn't fixed glances, skipped heartbeats, and held breaths what romanic love is all about?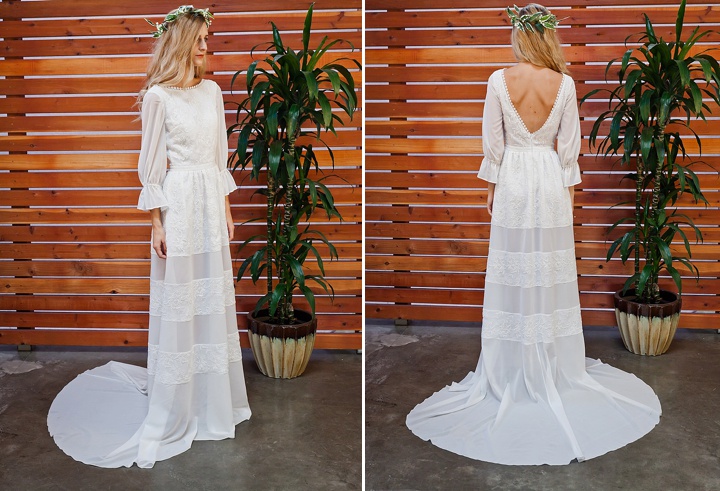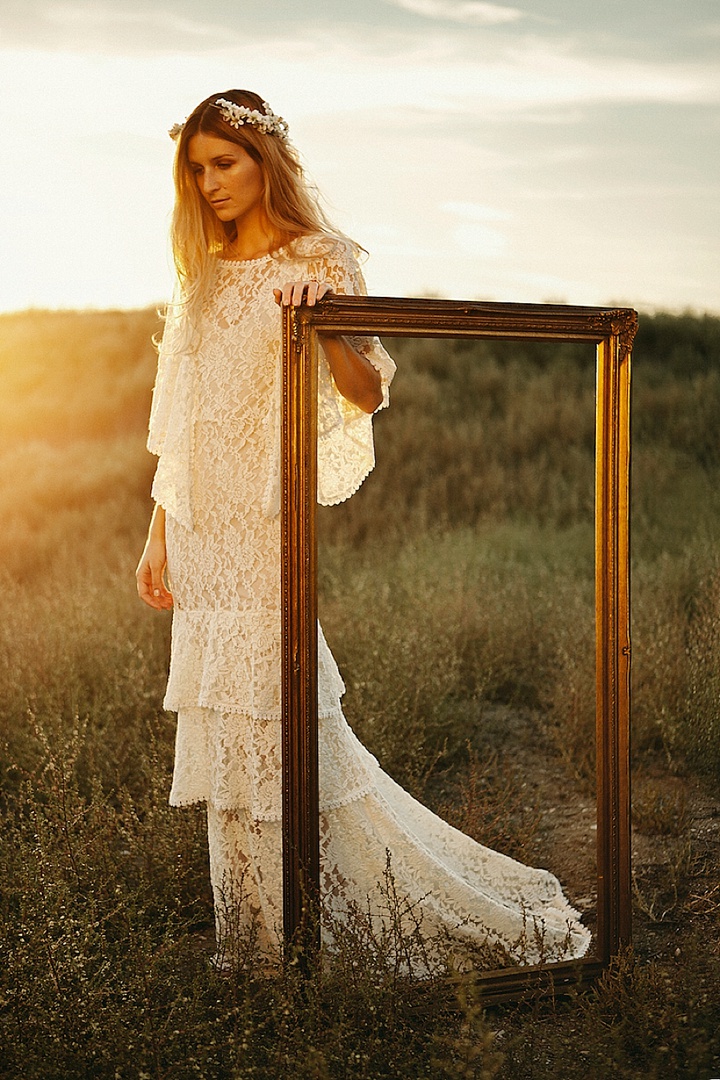 For more information on 

Yanique of 

Dreamers & Lovers
www.dreamersandlovers.com / [email protected] / FACEBOOK / PINTEREST / @the_dreamers_lovers
[jprel]